We have earlier blogged about the new Run commands in Windows 11/10/8/7 & also seen how one can create your own run commands for Windows 11/10/8/7/Vista. As Windows Run prompt is one of the best things included in the Windows operating system, you can do many things with the help of this utility. Here we have mentioned some of the best and useful commands you can use on your Windows computer.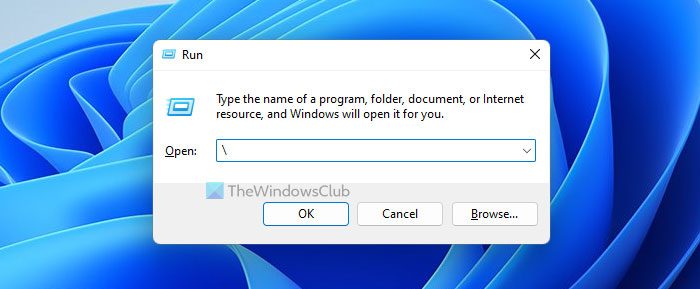 Geeky Windows Run commands
The Run command in Windows, let you run any Windows task or process. While its usage was very popular in Windows XP, in later Windows versions, its importance reduced a bit, as the Windows search box acted as a Run box too. Still, many power users prefer to use the Run dialog box.
Now here are three lesser-known but geeky Run commands you may not have heard of!
First, open the Run box by pressing Win+R keys.
1. To open your System Drive, simply type '\' and hit OK.
2. To open the Username's folder, type '.' and hit OK.
3. To open the Users folder, type '..' and hit OK.
How do I get a list of Command Prompts?
If you want to get a list of all commands you can use in the Command Prompt, you need to use a simple command. For that, open the Command Prompt, and enter the help command. Whether you want to use the standalone Command Prompt or the Command Prompt instance in Windows Terminal, the process is the same.
How do I get system information from the Run command?
To get the system information from the Run command, you need to use the msinfo32 command. You can use this command in two ways. First, you can press Win+R to open the Run prompt and enter the command. Second, you can open the Command Prompt and enter the same command. Both ways open The System Information panel on your PC.
Do share if you of any more such!