The Xbox One has been around for more than three years, and it is a media device useful for a lot of reasons, including gaming, watching videos, listening to music and browsing the web. Microsoft has been pushing minor and major updates from time to time, with even a mid-cycle console update last year with the Xbox One S.
It's hard to keep up with every little thing that the system can do when you're concentrating on the important stuff like playing games, so we've gone ahead and done a little research on what little quirks you can add to your system. Here are the top 10 Xbox One Tips, Tricks, and Hidden Features.
Xbox One Tips & Tricks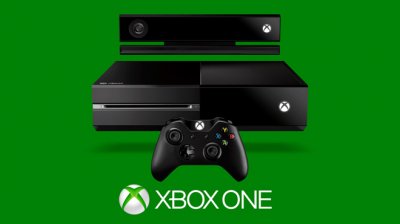 1. Take a screenshot
When inside a game, you can double-click the Xbox button on your gamepad and simply press Y to take a screenshot of the current page on your screen. Additionally, if you have a Kinect accessory plugged in, you can say "Xbox, take screenshot" but that might not be quite accurate when you want a screenshot and the time is limited. Please note that you can only take screenshots during a game.
2. Get free games
Xbox Live Gold subscription is Microsoft's way of taking a small fee from the user and giving away a free game each month to every subscriber. If you don't prefer the subscription, you can also try out Project Spark on the Xbox One. The game is currently in open Beta, meaning that you can download it for free right now on the Xbox Store. You don't even need an Xbox Live Gold account to get started.
3. Control your Xbox One from your smartphone
A free app for Android and iOS, SmartGlass, offers the option to control your console right from your smartphone. With it, your phone becomes a remote control for the Xbox One; you can use it to perfectly swipe and browse through the web browser on the Xbox. The SmartGlass app also offers up extra content for some apps and games, and you can use it to check on your Achievement progress when you're away from your console.
4. Make Skype calls
Recently, Skype made group video calls on Skype free of cost. So, go ahead and make as many calls with your friends with the pre-installed app on your console.
5. Get Fitness apps for free
With the free Xbox Fitness app and an active Xbox Live Gold subscription, you'll have access to dozens of different introductory workouts free of charge for over six months, including programs by Jillian Michaels, Tracey Anderson and Shaun T of Insanity infamy.
6. Livestream your gaming sessions
Twitch is now in complete collaboration with Xbox, and their latest app is the final build towards providing a seamless streaming experience for all your gaming sessions right on to the major gaming website.
7. Upload to YouTube
If you have a great moment in the game or a really funny conversation with someone online, uploading it on YouTube is a great way to interact with the community. Just open up the YouTube app and click 'Upload' to start uploading your brilliance onto the Internet.
8. Create your own Avatar
Select your profile from the left-hand side of the Home screen, and choose Profile > Set Gamerpic > Make One With Your Avatar. Select a pose, move the avatar around the screen, and zoom in or out using the left and right thumbsticks.
9. Use Xbox One to control your TV
Go to Settings > Devices, select your TV brand and set. Now, select Automatic tuning and try and send commands to your TV, including muting it or simply switching it off.
10. Use Cortana in more ways
With Cortana, you can search via keywords or voice commands and scan through your Friends List, Achievements, game clips as well as the Store and Community section for results.
How do you find hidden items on Xbox?
There are lot of things you can find on your Xbox, if you are using it for the very first time. That is why we have mentioned some of the tips and tricks to find the hidden gems on your Xbox so that you can get the most out of the console. For example, you can take a screenshot, get free games, control the Xbox One using mobile, etc.
How can I make my Xbox One better?
To make the Xbox One better, you need to use it fully. However, you may not find all the options and features if you are using it for the first time. That is one of the reasons why we have consolidated some of the best tips and tricks explore the hidden options and features of Xbox.
Any more to add?