Resident Evil Village is one of the best horror video games available today, and we doubt this will change for a long time to come. The game began its life on consoles but interested gamers can now purchase it on PC via Steam. Now, due to its popularity, we've decided to create a list of the best Resident Evil Village mods for PC.
From what we can tell, the mods have brought along changes that will surprise many and will likely increase the replayability of the game. Furthermore, we must point out that Resident Evil Village launched without Steam Workshop support or mod tools, but that hasn't stopped developers from delivering works of art. None of the mods below will fundamentally change the gameplay, but that's not a big deal because Resident Evil Village plays quite well right out of the box.
Best Resident Evil Village Mods
If you want quality mods for Resident Evil Village, then you've come to the right place because the list below will blow your mind; hopefully.
Replace armored knight statues with Alcina Dimitrescu
Fluffy Mod Manager
Fly Swatter Mod
Play as Cassandra
Remove flies from the three daughters
Countess Theodora mod
Spoon Knife and Banana Gun
Additional melee weapons
Donna Restored
Daughters of YorHa
1] Replace armored knight statues with Alcina Dimitrescu
There is a section of Resident Evil Village where players will come across two large, armored statues. With this mod, these statues can be replaced with statues of Alcina Dimitrescu, better known as Lady Dimitrescu.
Download the armor mod from Nexus Mods.
2] Fluffy Mod Manager
Before you can download and install your favorite mods, you will need to first grab the Fluffy Mod Manager. It's an interesting tool designed to help with organizing mods, but it also simplifies the installation and uninstallation of said mods.
Additionally, several of the mods on this list require Fluffy Mod Manager to work correctly, so it's too important to avoid.
To get your hands on this tool, please visit Nexus Mods. You'll be required to create an account before getting access to the download page. Alternatively, you can download it via the Resident Evil Modding Forums.
3] Fly Swatter Mod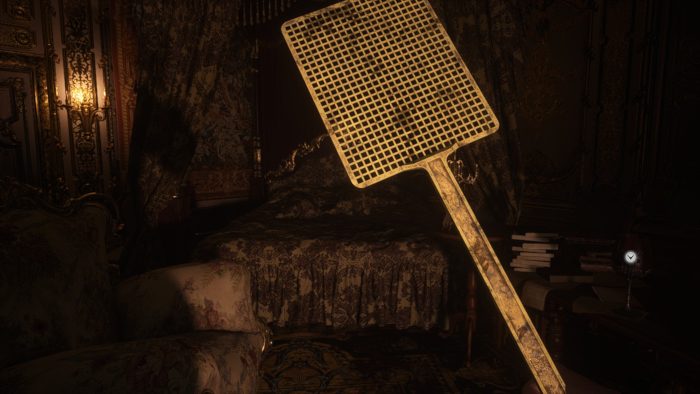 The main character, Ethan Winters, always has a knife at his disposal whenever the player is out of bullets or for stealth purposes. However, with this mod, players can replace the knife with a fly swatter. You need not worry because the fly swatter is effective against insects, but probably not so against zombies.
Download the Fly Swatter mod via Nexus Mods.
4] Play as Cassandra
As the name suggests, this mod will give Resident Evil Village gamers the option to play as Cassandra. Do not expect the gameplay to change since this is merely a skin rather than a complete character change. Still, you'll get to wear a cool hoody, so there's that.
Download the Cassandra mod via Nexus Mods.
5] Remove flies from the three daughters
If you believe the flies that follow the daughters of Lady Dimitrescu are nothing but a distraction, then how about removing them with this mod? You will get the chance to get a better look at the character model of the sisters.
Download the flies removal mod directly from Nexus Mods.
6] Countess Theodora mod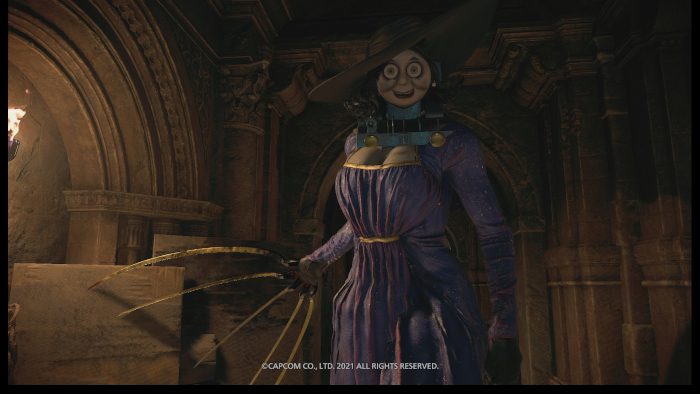 Have you ever heard of Thomas the Tank Engine? It's a British children's cartoon series that has garnered popularity. Now, imagine being able to replace the face of Lady Dimitrescu with that of scary-looking Thomas the Tank Engine? That is exactly what this Resident Evil Village mod brings to the table.
Download the Countess Theodora mod via Nexus Mods.
7] Spoon Knife and Banana Gun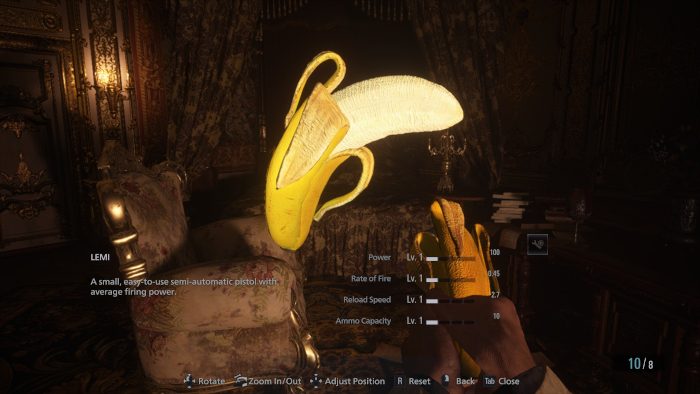 A modder known as EvilLord decided to take it upon himself to replace Ethan's handgun with a banana, and his knife with a spoon. They are just as deadly so do not be afraid to grab this mod and take full advantage of the aesthetics.
Download the Banana Gun and Spoon Knife mod via Nexus Mods.
8] Additional melee weapons
One of the biggest downsides to Resident Evil Village from our perspective is the lack of melee weapons. The player is limited to Ethan's trusty knife, but it doesn't do a lot of damage, so what can be done? Well, a modder made it possible where players can pick up melee weapons dropped from defeated enemies.
It's not perfect by any means, but you know what? It works, that's more important in a game lacking in quality melee weapons.
Download the melee weapons mod from Nexus Mods.
9] Donna Restored
If you've played through the campaign of Resident Evil Village then you must have heard about Donna Beneviento. Her face is covered throughout the game, unfortunately, and can only be seen via paintings here and there. If you want to see her face, then your best bet right now is to make use of the Donna Restored mod.
Download the Donna Restored Mod from the Nexus Mods forum.
10] Daughters of YorHa
Lady Dimitrescu's daughters are quite dangerous and their character designs are top-notch. However, maybe you'd feel better if they look more along the lines of Nier: Automata's 2B, so what to do? How about making use of the Daughters of YorHa mod? It looks good if you ask us.
Download Daughters of YorHa mod directly from the Nexus Mods forum.
Read: Fix Resident Evil Village not launching on Windows PC
Is Resident Evil Village open world?
There are several locations in the game where the player can roam freely, but that doesn't make it an open-world experience. This is a mostly linear game, but we can see where Capcom could create an open-world Resident Evil game in the future.
Do you play as Chris Redfield in Resident Evil Village?
The main character in Resident Evil Village is Ethan Winters, but players do get the chance to play as Chris Redfield in the final act of the game.
Does Resident Evil Village get scary?
Compared to other titles in the Resident Evil franchise, Village is not very scary at all, but it does have its moment.