The Office 365 error You are not authorized to access this site sometimes comes up when you are trying to access Outlook on the web or other Office 365 services. In this tutorial, we will explain how to fix this issue.
An error occurred, You are not authorized to access this site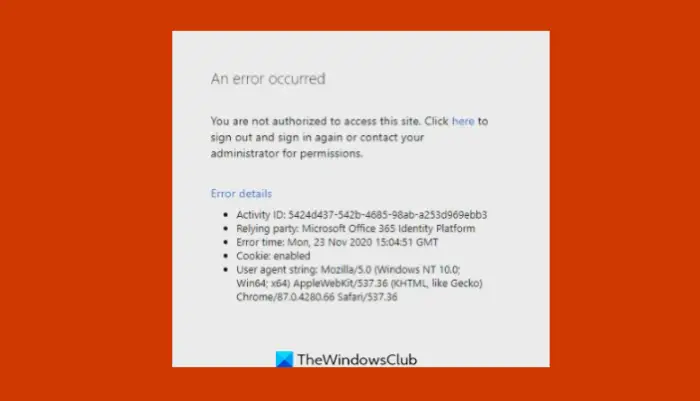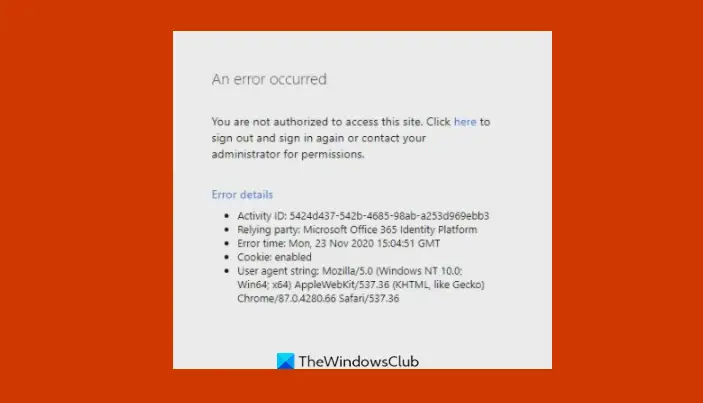 What causes Office error You are not authorized to access this site?
This error may occur due to file corruption, editing of account settings, or changing of password. If you are using a Work or School account, contact your IT admin and ask them to check all the settings and permission associated with your account. If you do not have permission to access specific sites, Your IT admin will assist you.
Fix You are not authorized to access this site Office error
Follow the solutions below to fix Office 365 error "You are not authorized to access this site."
Run Office as Admin
Repair Microsoft Office Suite
Update data source settings
1] Run  Office as Admin
Follow the steps below to run Office as Admin.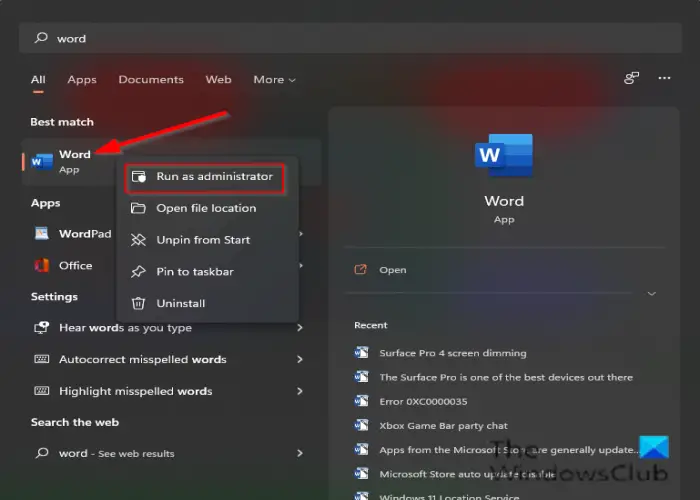 Type the problematic Office (Word, PowerPoint, Excel) program in the search bar.
Right-click the program and click Run as administration from the menu.
On the confirmation pop-up, click Yes to run the problematic program as Admin.
2] Update data source settings
If you recently made changes to your User Account setting or User Password. Update your data source settings.
First, log out of all of your Microsoft Office applications or other Microsoft services.
Press the Win +R button to open the Run dialog box.
Then type %appdata% and click OK.
On the dialog box that appears, navigate and open the Microsoft folder.
Then locate the problematic Office program folder and rename the folder with an old prefix (oldWord)
Then restart the problematic Office program, and it should create a new data source.
3] Repair Microsoft Office Suite
Follow the steps below to repair your Office suite.
Click the Search bar and type Settings.
Click Settings when it pops up.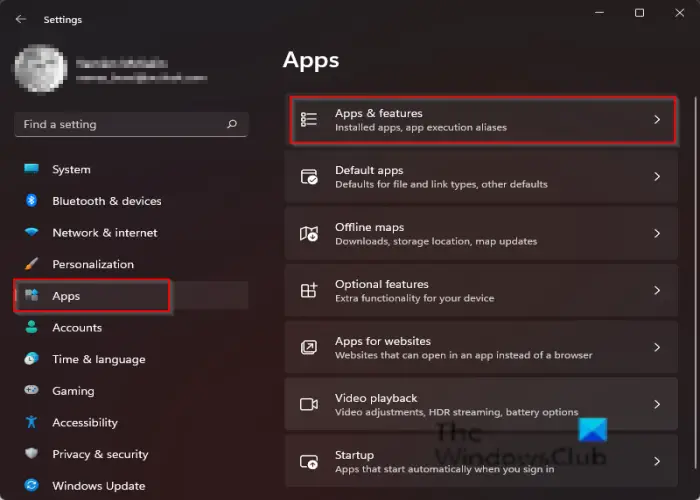 On the Settings interface, click Apps on the left pane.
Click Apps and features on the right.
Click the dots beside the Microsoft Office installation package and select Modify.
A Microsoft Office dialog box will open with two options  Quick Repair and Online Repair.
Select the  Quick Repair.
If the issue persists, select Online Repair.
Restart your computer to check the results.
We hope this tutorial helps you understand how to fix the Microsoft Office error code " you are authorized to access this page"  in Windows 11; if you have questions about the tutorial, let us know in the comments.