Some users are reporting that their Windows 11/10/8/7 deletes all system restore points on reboot. If you face this issue, then this post may be able to help you.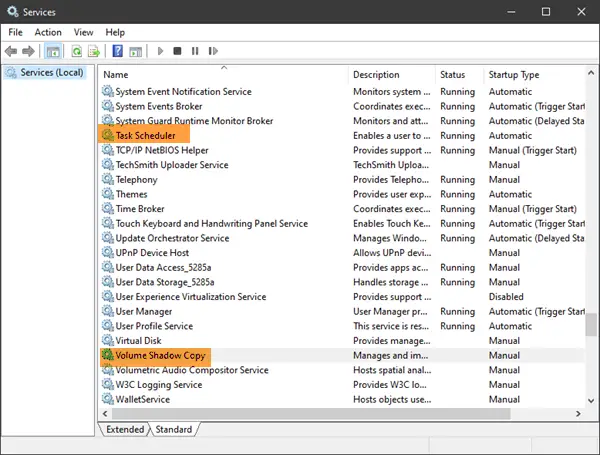 System Restore Points being deleted on reboot
The following will show you the direction to work in:
If the System Restore points were being deleted after a reboot, and Volsnap errors were logged in the System event log.
It is suggested that you note what the shadow storage allocation is on the drive you're having issues with, and increase the allocation of Reserved Disk Space if required.
Ensure that the Volume Shadow Copy Service & Task Scheduler Service is Running and set to Automatic.
Although not a fix, Microsoft Support has suggested these steps.
It has been suggested that the problem could have been caused by resizing disk partitions with a tool that is not yet certified for Windows operation.
If you need more suggestions, then this post on Troubleshooting System Restore in Windows is sure to help you.