The Windows 10 Fall Creators Update v 1709 will be released on 17th October 2017, to all. It comes with a host of new features all of which have been listed below in brief.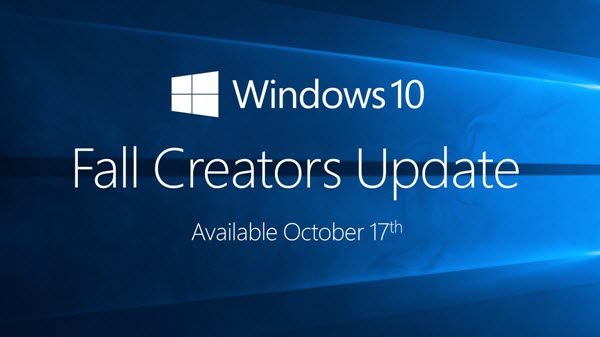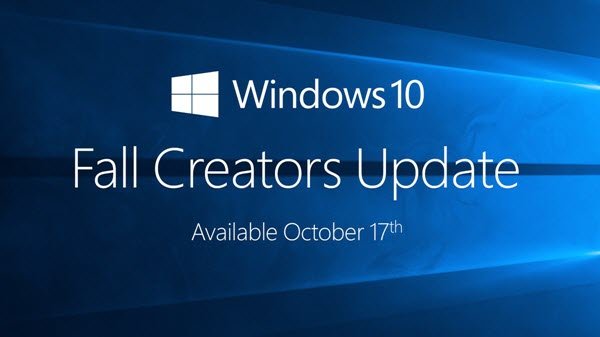 This Windows update introduces some interesting ways to be creative. A new photos experience is planned that will let you tell your story using photos, videos, and 3D effects as well! Plus there are several enhancements in security, ransomware protection, gaming, accessibility, and Windows Mixed Reality.
New features in Windows 10 Fall Creators Update
Fluent Design: The UI for Start Menu, Action Center, and Microsoft Edge includes Acrylic Material and translucent effects.
Pin contacts to the taskbar: You will be able to Pin contacts to the taskbar for one-click access by Mail app or Skype.
Pin favorite websites to the taskbar: Pin a website to the taskbar from Edge browser for instant access.
Get web search results in Cortana without opening your browser: Cortana will expand automatically with results.
Drag and drop files to share: Drag files directly onto contacts in your taskbar to start an email, or share directly to your contacts via the share picker
New handwriting experience: A handwriting panel features more gestures, easier editing, emoji & improved handwriting recognition.
New gaming features: PC gamers can stream games using Mixer and get better performance using the Game Mode.
Story Remix: Add 3D effects to your photos and video clips along with soundtracks, themes, and transitions.
Currency converter in Calculator: An international currency converter is built into the Calculator app.
Support for 3D in Office apps: Easily insert a 3D object into a Word, Excel or PowerPoint file.
Emoji 5.0: New and improved emoji designs.
Better storage management: Files can be automatically deleted in your Downloads folder after 30 days
PDF-based forms in Microsoft Edge: Fill in PDF-based forms within Edge and make notes directly on PDFs.
OneDrive Files On-Demand: You can view and access OneDrive files in File Explorer without using disk space.
Touch keyboard on PC: The one-handed touch keyboard provides shape writing, dictation, and enhanced text prediction.
Improved battery life: Will save up to 11% in CPU power consumption by throttling background apps.
View Mixed Reality: Through the camera on your PC, you can see 3D objects mixed into your actual surroundings.
Improved Pen experience: Scroll with your pen, select content more efficient, and get help finding a lost pen.
More security & protection: New protections in Windows Defender Antivirus help safeguard against malicious apps and threats, including ransomware.
Connect to Android/iPhone: View a website or Office doc on your iPhone or Android phone and move to your PC with one click.
We will start talking about these features in detail once Windows 10 Fall Creators Update is available for all.
While several new features have been added, there are several features that will be removed in Windows 10 Fall Creators Update.