If you have lots of photographs on your system and if you are looking for some exciting tool to play and perform the basic operation on them, then WildBit Viewer is the right application to choose. It is a compact and fast image viewer application that provides you with the ability to perform many basic functions like view, edit, search, etc. on your images.
WildBit Image Viewer for Windows 11/10
WildBit Viewer is a combination of five different applications that perform different functions like viewing the images, searching the image, editing the images, and so on. The interface of the applications is very simple to understand and easy to use. Even if you are new to this image viewer software you can use this application quite easily.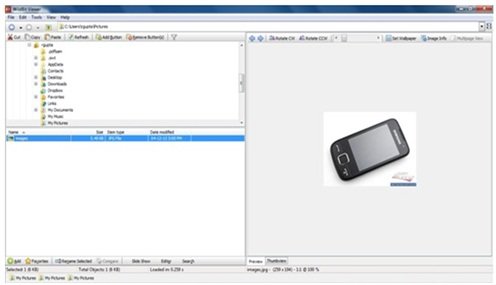 1. Viewer: With WildBit Viewer you can perform multiple basic photo related operations, like as shown above you can use Explorer-based layout to view the images.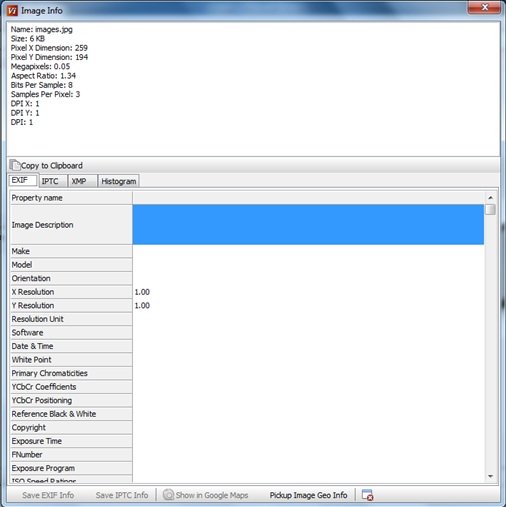 Some other basic operations that can be performed are as follows:
Cut
Copy
Paste
Select and deselect
Set image as wallpaper
Get image information
Rotate the image
Thumbnail and multipage view
Compare images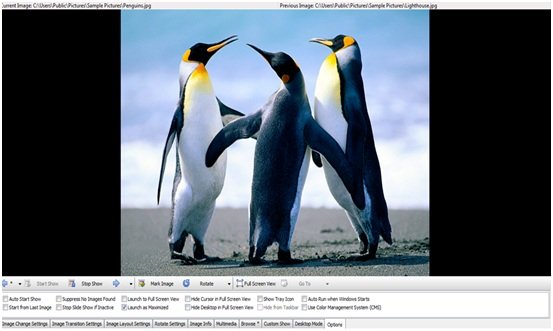 2. Slide Show: By using the SlideShow function you can view all your images very efficiently with  176 different transition effects.
Some of the features of these functions are mentioned below:

Image marking
You can jump to a specific image
Rotate image
Image layout settings
Image transition settings
Image change settings
Image information
Desktop mode Tiled, Centered, Stretched, Smart or Custom Position
 Image Change by Turn, Random or Shuffle
Multimedia support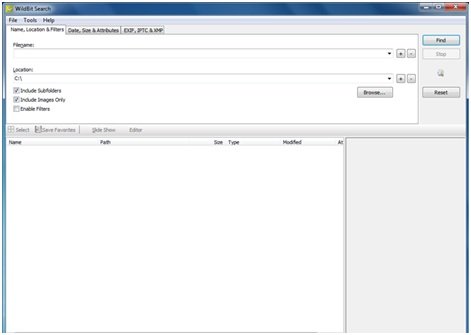 3. Search: This function helps you to find your images on your hard drive according to their name, location and other attributes like size and type etc.

With the Search function you can:
Search by name, location and filters
Search by date, size and attributes
Search by EXIF, IPTC and XMP rules
Slide Show and Editor launch support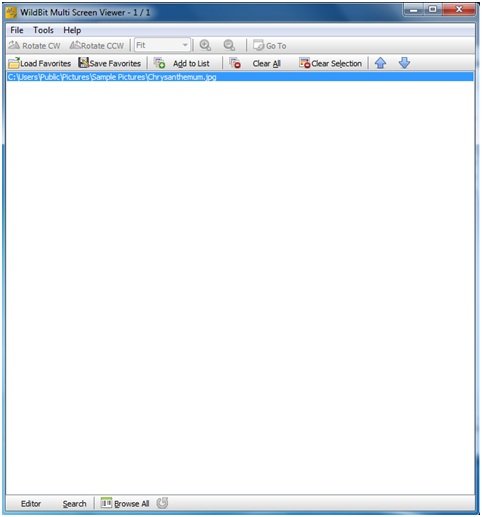 4. Multiscreen Viewer: With the help of Multiscreen Viewer you can view and open multiple image Windows. Other operations like image rotation, zooming selected or all the images can be done with the help of this function. Other features of this function include:
Camera RAW- support
Color Management System
Unicode support.
     5. Editor: With this image viewer software you can select the image either by using the file browsing techniques or you can simply use drag and drop method. There are so many functions that you can perform in the Editor function. Some of these are as follows:
Basic editing tools like zoom, select, deselect, etc.
Printing
Image color adjustment
Various effects
Red-eye removal
Navigator
Color Management System
Video support
Animated GIF support
Annotation support
WildBit Viewer free download
WildBit Viewer is a very helpful application for those who work continuously with photographs and have got lots of photos on their system. The best part of this image viewer is that it is a freeware that doesn't occupy much of your system's RAM. It is a total package of all the necessary tools that are needed for image processing. The total size of the application is just 13.2 MB and can be downloaded from here.