Facebook Ad campaign is a great way to reach potential clients or subscribers. But, to measure your Ads performance, you need to know their CTR, which stands for click-through rates. In this post, we will look at what a good CTR for Facebook Ads is, and what you can do about it. You want people who see or watch your Facebooks Ads to click on them and potentially bring in business; that's the core goal for these Ads.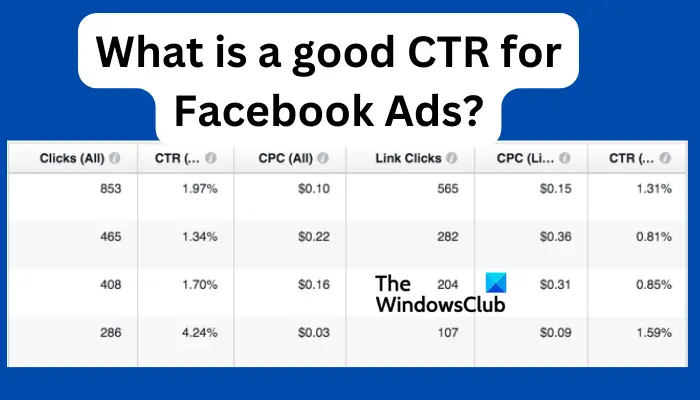 When you check the CTR on the Facebook help page, you will realize they say what CTR is. But they won't tell you what a good CTR should be, and you can improve it. That is why we are here to expound on what Facebook doesn't tell you. At the end of this post, you will be able to make a good decision on setting up benchmarks that matter to your business.
What is Facebook CTR (Click-through rate?
Facebook CTR means the ratio between the times your Ad has been seen and the actual clicks it got. For example, if you are sponsoring a photo Ad, the CTR will be measured using the clicks around the advert area. The clicks include likes, reactions, photo clicks to enlarge or view details, clicks on View more, or page name. Facebook's current method to calculate CTR is categorized into two; Photo ads and Link Ads.
Pro tip: To get more of your Facebook Ad campaign, you can connect Instagram and Whatsapp to Facebook and choose to promote your Ads on both platforms.
What is a good CTR for Facebook Ads?
A good CTR for Facebook Ads depends on several parameters. For example, It will depend on your service or product, post type, market or niche, graphics and ad quality, target audience, geographical regions, etc. A good CTR for Facebook Ads is beyond the average. According to data from different research, a good Facebook Ad CTR is anything above 2%. Some industry experts get up to 15%, which is on the higher side.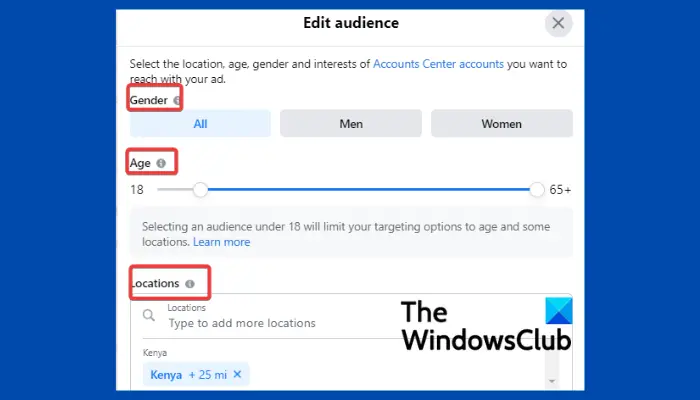 To get a good Facebook Ad CTR, do the following:
Improve your Ad targeting. Ensure that you narrow it down to only those who might want your product or service. Select the best age, region, interests, etc. Facebook gives you all these options when settings up an Ad campaign.
Come up with an Ad copy that has compelling points. Make the reader get glued to your Ad from the first sentence to the last, and click that button and make a purchase or a subscription to your services.
Ensure that your Ad has catchy and appealing graphics. You need to catch your potential customer's eye with simple but quality pictures or videos. Nowadays, people love watching short videos and perhaps you can use that to attract Facebook users.
That's all for now.
Next: Manage Facebook Ad Preferences & opt out of Ad Tracking
What is the average CTR for Facebook Ads?
An average CTR shows how the majority of Facebook campaigns perform. However, being above everyone is a good thing for your Ads. According to Wordstream and other research bodies, the average CTR for Facebook Ads is 0.90%. However, the average CTR is further categorized into different market niches. For example, the average CTR for the legal subsector is 1.61%, careers 0.47%, finance, and insurance is 0.56%, while retail is 1.59%. So, depending on your niche, you may get something below or above the average.
Related: