Netflix which is one of the well-known video streaming services allows you to enjoy television shows, videos, and movies from any place in the world. All you need to have is a good internet connection and Netflix compatible device to stream videos online. Watching videos with Full HD resolution is always a feast to eyes.  Netflix streaming videos can be watched on a computer or laptop through Mozilla Firefox or Google Chrome. Are you eagerly waiting to watch Netflix at 1080p on Chrome and Firefox browser? Netflix 1080p and Super Netflix extensions give viewers an option to watch top-quality videos from any browser on your personal computer.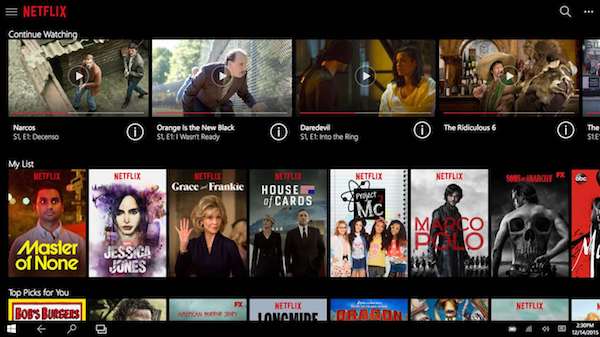 Watch Netflix at FHD or 1080p in Chrome & Firefox
By default, users who are accessing Netflix from Chrome and Firefox will have an option to watch videos at 720p, but it is possible to watch any video at 1080p by using the special browser extension.
Sometimes viewer's internet connection may also affect the resolution at which the video is being streamed, so we advise Netflix users to make sure that internet speed is good enough to stream TV shows or any other video at 1080p. Users can download Netflix extensions from their browser's stores.
First-time users can enjoy a trial version of Netflix for free without remitting any amount; it is actually a good option because you can observe how the network works and what it offers to entertain. You can come to a conclusion on whether you want to continue using Netflix and subscribing to the premium services or you want to cancel the membership. Lastly ensure that you have subscribed to the "HD" Plan offered by Netflix, else however hard you try the video will be automatically capped at 720p.
It is going to be very easy to watch 1080p videos using any browser.
Before downloading an extension to watch Netflix videos at 1080p:
Check whether your device can play videos at this resolution.
You are advised to check Netflix playback settings and make sure that the videos are not streamed at 1080p even when all the settings are just fine.
Make sure that data usage is set at "High" in playback settings.
For streaming videos in HD or Full HD, your network connection should be able to transfer data at a speed of 5MB per second or more than that.
A little tip, to check your exact Netflix speed you can point your browser to fast.com and perform the speed test. This website is powered by Netflix.
Things to be done after installing Netflix 1080p extension on Chrome
After installing the Netflix 1080p extension on your Chrome browser, play a video that is available in 1080p resolution. When the title starts playing, just press Ctrl + Alt + Shift + S shortcut on your keyboard. After doing it, you will see a menu which shows the bit rate. As you aim to watch Netflix videos on 1080p, just set the resolution to the required value from the list of available options. A bitrate of 5000 and above usually sets the streaming quality to FHD, while it may not be very accurate it is as close as it can get.
You can get the same functionality on Firefox browser by using the Force 1080p for Netflix extension. The extension is still in its beta and has some glitches.
Streaming Netflix at 1080p using Super Netflix Firefox/Chrome Extension
Super Netflix is by far one of my personal favorites when it comes to Netflix tools to enhance the experience. The best part of Super Netflix is that it offers an array of tools to help enrich your Netflix experience. The extension offers a custom subtitle tool, better video toggle controls, advanced streaming information and an ability to block the spoilers. If you want to stream Netflix at 1080p on any browser simply change the bitrate from the menu. Ideally for the video to be streaming in the FHD resolution, the Bit-rate should be above 5000. Get it here: Chrome | Firefox.
Your comments and suggestions are most welcome.