It's not unusual to experience issues while playing games on your PC, especially when they are quite popular. The Not initialized error in Valorant Vanguard is a case in point. Here are few fixes you can try to solve the problem and resume your gaming session.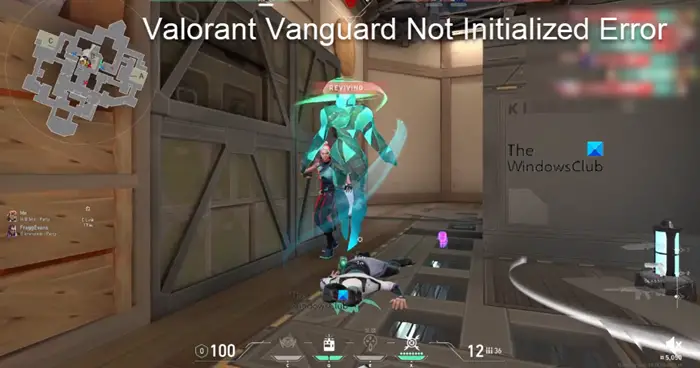 Fix Valorant Vanguard Not initialized error
Essentially, Valorant Vanguard Not initialized error occurs after a player has stopped the game for a while and then attempts to resume it.
Quit and Relaunch Valorant Vanguard
Uninstall and re-install Vanguard
Disable My Intel Virtualization Technology
Change the Startup type to Automatic.
It is one of the most common Valorant problems that annoy PC gaming enthusiasts. Nevertheless, it can be fixed easily.
1] Quit and relaunch Valorant Vanguard Game.
Most of the time, an application's problem can be fixed by simply quitting it and then relaunching the app again. So, you can try quitting Valorant Vanguard Game or end its task via Task Manager and re-launch it after few seconds. If it doesn't fix your problem move to the second solution.
2] Uninstall and re-install Vanguard
In the Search bar of windows, type Add or remove programs and hit Enter.
Under Apps & Features section, locate Riot Vanguard. When found, click it and choose the Uninstall option.
Now, restart your computer. Download the game and run the Valorant installation executable in Administrator Mode.
Check if this solves your problem.
3] Disable Hardware Virtualization Technology
Before proceeding with this method, it is necessary to check if your PC supports Virtualization.
Next, hold down the Shift key as you click Restart in Windows to reboot straight to that menu. To access the UEFI Firmware Settings, click the Troubleshoot tile, select Advanced Options.
Next, choose UEFI Firmware Settings. Click the Restart option thereafter to reboot into your system's UEFI firmware settings screen.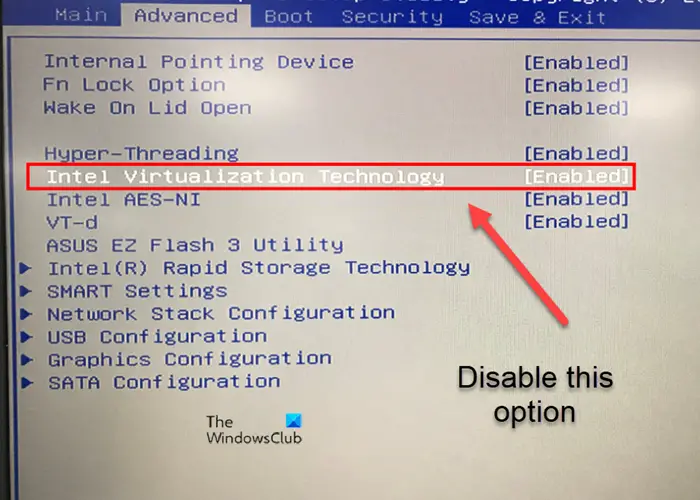 Switch to the Advanced tab and scroll down to the Intel Virtualization option. Disable the option using appropriate keys, save the changes, and exit.
4] Change the Startup type to Automatic
Press your Win+R keys simultaneously to open the Run dialog box.
Type services.msc and hit the Enter key.
 Locate your 'vgc' service. When found, open up its properties by right-clicking the entry and selecting the Properties option.
When the Properties dialog box opens, move down to the Startup type section. If it's set to Manual, hit the drop-down button next to it and select Automatic.
Hit the Ok button to apply the changes.
What is VT technology in BIOS?
VT, also called Virtualization technology, is a technology that offers the necessary support to run multiple, isolated operating systems on a single piece of server hardware. This enables a higher level of resource utilization.
Does virtualization increase performance?
Since Virtualization enables a higher level of resource utilization, it usually results in a reduction in overall performance. Moreover, running multiple VMs on a single physical computer can cause gamers to run into unstable performance.
Hope it helps!