Sometimes, when you try to open Office documents from OneDrive for Business or SharePoint Online, you may get a 'There is a problem with your account, please try again later' message in Windows 10. Issues like these, while simple enough to fix, affect users with later versions of Office most often.
There is a problem with your account – OneDrive for Business
The problem can occur when the file is damaged or corrupted. However, damaged or corrupted doesn't always mean the file is infected with some sort of virus or malware. It can become inoperable due to a defect in the software. To fix it, follow the instructions given below!
Click Start.
Choose Run.
Type Regedit, and then press Enter.
Locate the following key – Identity
At this location, delete the following keys:
FederationCacheExpiration and FederationProvider
Restart the computer.
Please note that Serious problems might occur if you modify the registry incorrectly. Before proceeding further, back up the registry for restoration in case a problem occurs.
Click Start and choose the Run option.
When the Run dialog box appears, type Regedit in the empty field of the box and hit Enter.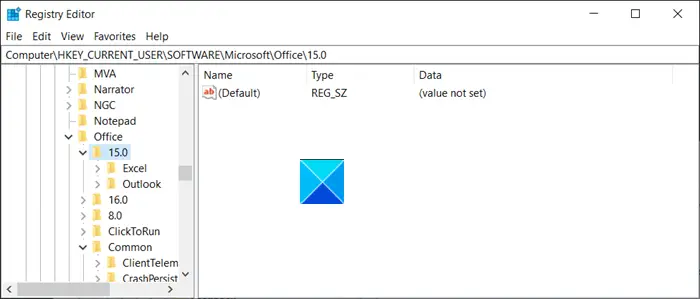 Next, when the Registry Window opens, navigate to the following path address –
HKEY_CURRENT_USER\Software\Microsoft\Office\15.0\Common\Identity.
Switch to the right side and delete the following keys,
FederationCacheExpiration
FederationProvider
When found, right-click the entries and delete them.
Now, close the Registry Editor and Exit.
Restart your computer to allow the changes to take effect.
Normally, the registry keys listed above in the article are set to update every 3 days. So, if you don't remove the keys, they are refreshed after three days, automatically. Once they are refreshed, the issue resolves itself. If it doesn't you can try the above registry hack.
That's all there is to it!