TCC/LE is a free and powerful software designed to completely replace the traditional Command Prompt Utility in Windows. TCC/LE CMD replacement for Windows Command Prompt/LE is basically a command prompt only – but it comes along with many other different utilities and features that one would want in the traditional Command Prompt.
TCC/LE CMD replacement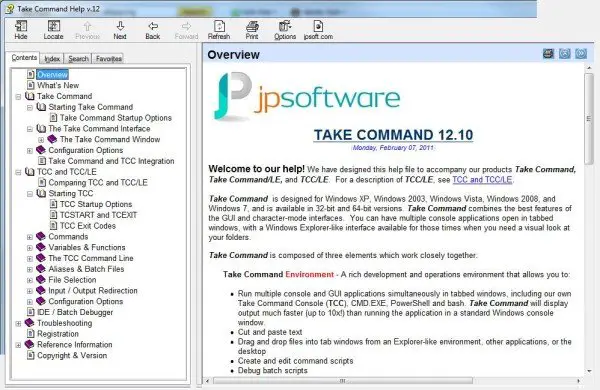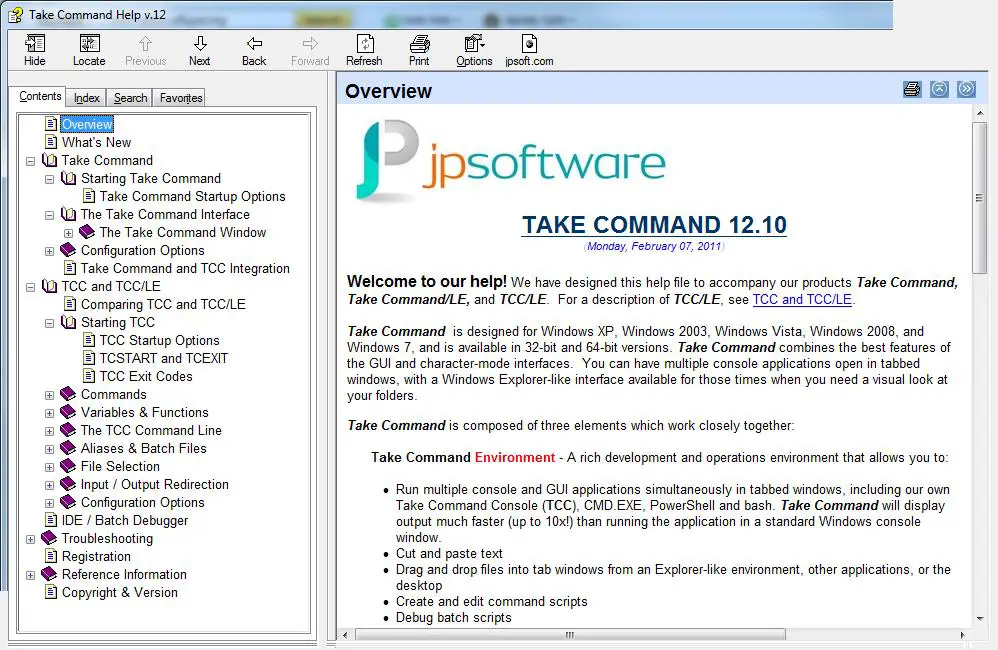 Is it a tool only for geeky command prompt users? No, this utility can be used by anyone because it is very easy to use. What you need to do is simply type in your command and hit Enter. It supports most of the CMD commands and some external commands too. You can learn all the commands from the documentation provided with this free utility.
The appearance and the interface is just the same as our traditional Command Prompt, but the features are totally different. If we compare TCC/LE to CMD, there are 111 Internal commands, 103 Internal Variables and 140 Variable functions in TCC/LE, whereas there are just 34 Internal Commands, 6 Variables and 0 variable functions in the traditional CMD.
Apart from features such as Copy, Del, Cut, TCC/LE supports more advanced features such as history and file completion. If you are browsing a folder with TCC/LE you can simply press TAB key to get the available files in the folder. It also lets you access your previously entered commands.
The most important and differentiating feature of this software is that it supports third-party plug-ins. Third-party plugins let you create your own variable and your own commands very easily. If you don't want to create your own command or a variable, you can use a pre-built from third-party libraries.
You can specify multiple filenames for most of the TCC/LE file processing commands like i.e., COPY, DEL, DIR, MOVE, etc. You can also select or exclude files by date, time, size, and extended wildcards or regular expressions for extraordinary flexibility in file management and find and navigate to any directory on your system by entering only part of its name with extended directory searches.
One more useful feature is that you can redefine your commands with aliases, and assign frequently used commands to a single keystroke. This means that you can simply create a shortcut for your most used command.
The software is powerful and the framework is just awesome. You will never face any crashes or hangs while using this command prompt utility. It works like a charm.
TCC/LE free download
I would conclude that TCC/LE is a perfect tool for CMD geeks as it takes Command Prompt to the next level. It is powerful and full of features and the amazing part is that, it's free.
Click here at jpsoft.com to download TCC/LE.
CMD lovers may wat to read these posts too: