The Windows 11/10 Settings app displays online video tutorials and tips on its right side, which can also be viewed in full-screen mode. If you wish to, you can disable these online tips via REGEDIT or GPEDIT. Depending on your screen display size, these online tips and tutorials are seen below the page controls or on the right. They may appear informative on most occasions. But if you find them annoying, you can hide or disable online tips in Windows 11/10.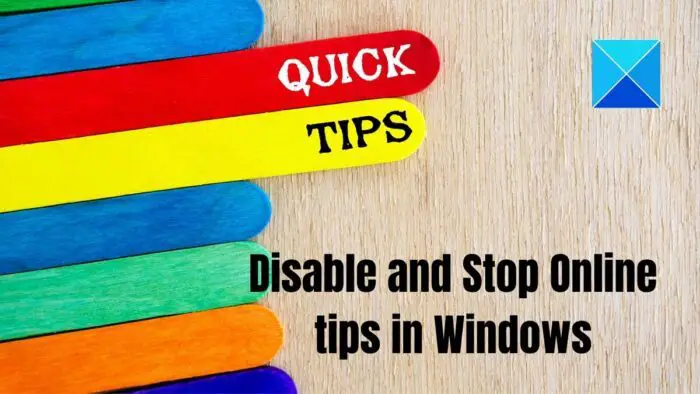 Disable Online tips in Windows Settings
Follow these suggestions to disable online tips and videos shown in Windows 11/10 Settings:
Using Registry Editor
Using Group Policy Editor
You will need admin permission to follow these suggestions. Also, create a system restore before modifying the registry details.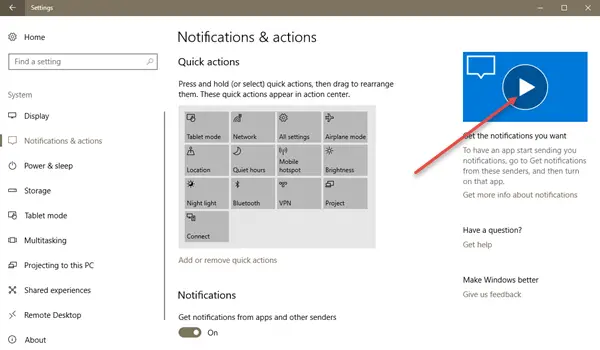 1] Using Registry Editor
Launch Registry Editor by opening the Run dialog box, typing 'regedit' in the empty field, and then pressing the Enter key.
Once done, navigate to the following location address-
HKEY_LOCAL_MACHINE\SOFTWARE\Microsoft\Windows\CurrentVersion\Policies\Explorer
There, right-click in the space of the screen, and from the list of options provided, select, create > new 32-Bit DWORD value, and name the key as AllowOnlineTips.
Even if you are running 64-bit Windows, you must still create a 32-bit DWORD value. Set the value of the key created to 0.
To allow the changes to take effect, restart Windows 10.
2] Using Group Policy Editor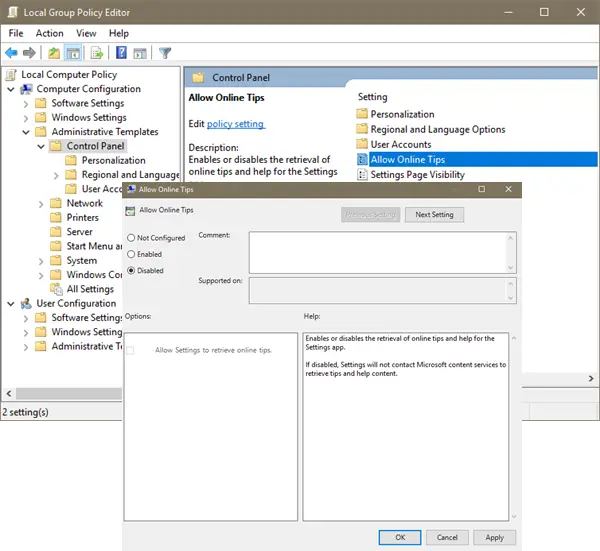 Computer Configuration > Administrative Templates > Control Panel > Allow Online Tips
This policy setting enables or disables the retrieval of online tips and help for the Settings app. If disabled, Settings will not contact Microsoft content services to retrieve tips and help content.
Set it to Disabled.
Exit and restart your Windows system.
You should no more see online tips appearing in Windows 11/10.
How do I stop unnecessary services in Windows?
Go to the Services tab under System Configuration. Ensure "Hide all Microsoft services" is checked > Click Disable all. Disable all unnecessary services by opening Task Manager under the Startup tab. Restart your computer.
Should I turn off background apps in Windows?
Yes, you can turn off background apps in Windows, but check if you need to do it. Some apps work better when running in the background as they can send notifications. However, if you want to check everything manually, you can turn off background apps in Windows.