The Start Menu in Windows shows links to User folders like Pictures, Video, Music, Downloads or Documents folders. If you find that the links to these system folders, viz. Pictures, Download, Music, Video or Documents are dead or not working, do the following to correct the problem: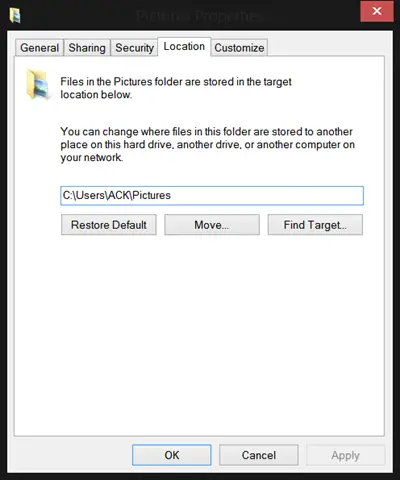 Start Menu links to System User Folders not working
You can click on the Restore Default button, else you do the following:
Right-click on the Start Menu Pictures link > Properties > Location. Insert the following path and click  Apply > OK.
C:\Users\Owner\Pictures
Here C is the System Drive and Owner is your User Name
Similarly, if your Music link is not working, insert:
C:\Users\Owner\Music
And if your Documents link is not working, insert
C:\Users\Owner\Documents
For Video, use
C:\Users\Owner\Video
For Downloads, use
C:\Users\Owner\Downloads
Hope this helps you fix the broken links of the user folders on your Windows 7 Start Menu.