Windows 10 now lets you show notification overlays or badges on the taskbar buttons or icons of Windows Store apps. These badges are meant to show you the current status of a Windows Store or a Windows 10 Universal or Universal Windows Platform (UWP) app. You may have seen such badges on the Start Live Tiles.

For instance, the Mail app taskbar icon may display a number, which would indicate the number of unread emails. When there are no unread emails, there will be no badge displayed. But whenever any new email arrives, a badge would be displayed. While this is a very useful feature, some may want to disable it. So let us see how you can disable it.
Disable Show Badges on Taskbar buttons
Open Windows 10 Settings and click on Personalization.
Once here, click on Taskbar in the left panel, and scroll down a bit till your see Show badges on taskbar buttons.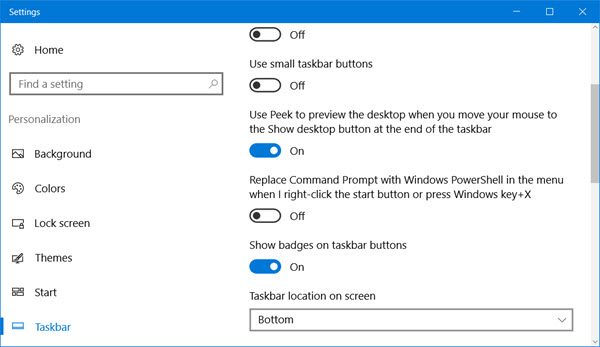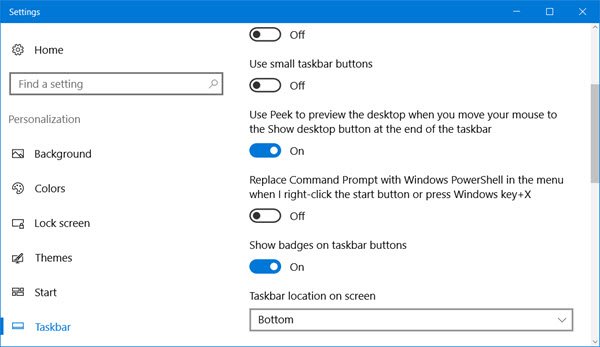 The default is On. To disable showing of these badges, toggle the button to the Off position. But remember this will not work if you have enabled Small taskbar buttons.
Hope this helps!
Windows 10 taskbar in many ways is the same when compared to other versions of Windows, but there are a few new things Microsoft brought to the table to make it unique. This post will show you how to customize the Windows 10 taskbar to suit your preferences.