Last year, Microsoft and PayPal announced their partnership to introduce a new feature for Skype. This new feature allowed them to send money to their contacts using the supported version of Skype and a connected PayPal account. Users on Android and iOS, they need to use PayPal add-in to leverage this feature. If you want to make use of this new 'Money' feature, you need to make sure that you are running Skype for Windows. If you have an older version, you might look up for an update on the Microsoft Store.
Send Money to Contacts using Skype
First of all, make sure that you have a PayPal account that you can link to your Microsoft Account using Skype and on the other part, make sure that you have some money in there to transfer to your contact.
Now, let us check how to use this feature on all the device types one by one.
On Android and iOS devices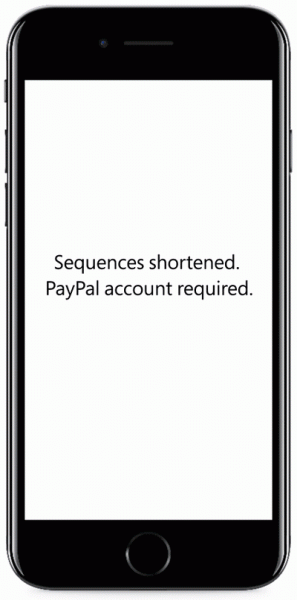 Open Skype and the conversation from the person with whom you want to perform the transaction.
Now, swipe from left to right to get into the  Find tab, and then tap on an option called as Money.
You will now get two options – Either to Request or Send Money.
If you are sending some money, tap on the appropriate option and select the country where your contact lives in. And finally, select Continue. Enter the amount you would like to Send or Recieve and click on Continue again.
Now you should sign in to your PayPal account and linked your PayPal account to your Microsoft Account. This should be a one-time setup thing.
Even if you do not have a PayPal account, you can create on straightaway from the Portal itself.
Select Send or Request Money in order to complete your transaction.
You will get an indication for the Payment status.
Finally, you can now select Back to chat to get back to your conversation.
On Windows devices
Start by opening Skype for Windows. Open the conversation for the person you want to do the transaction.
Click on the + button on the bottom right portion of the screen. It will show you a similar panel to that of the Find panel on mobile devices.
Click on Money. Then click on Send or Recieve as per your intention of the transaction.
Enter the amount of money that you want to send or receive and click on Continue.
Sign in to your PayPal account and finally click on Send Money or Receive.
The transaction is now complete.
Some extra points to keep in mind
1] There is no setup fee for Money in Skype. However, depending on the payment method, currency or if it's a cross-border payment, PayPal may charge you a transaction fee.
2] You can send and receive money on Skype if you live in any of the following countries:
United States, Australia, Canada, New Zealand, United Kingdom, and Euro-Currency countries (Austria, Belgium, Cyprus, Estonia, Spain, Finland, France, Germany, Greece, Ireland, Italy, Latvia, Luxembourg, Malta, Netherlands, Portugal, San Marino, Slovakia, Slovenia), Poland, Denmark, Hungary and Czechia. You can send money in US Dollars, Australian Dollars, Canadian Dollars, British Pounds, Euros, New Zealand Dollars. Polish Zloty, Danish Krone, Hungarian Forint and Czech Krona. Support for more currencies will be added soon. This excludes Vatican City, Monaco, and Lithuania. Additional countries will be available in the future.
3] Both the sender and receiver must be from one of the countries in which Money in Skype is supported.
You can read more about this feature in the Skype FAQs section here.