Nowadays, most of the Internet users are opting for online shopping, over offline. Whether someone needs a pair of shoes or a book, anything can be bought from various e-commerce websites including Amazon, eBay, etc. There are many reasons, why people are going online shopping when there are millions of offline shops around them. First, most electronics companies are launching products online, at first. Then, they head over to the shopping malls and other offline stores. Second, the price of online products is quite less than offline stores.
If you often buy things from various online stores, here are some useful tips and tricks that may help you to save money while shopping online in any country.
Save money while shopping online
Not all the following tips are fruitful for everyone and all the time, but you have to go through them to know the working trick for you.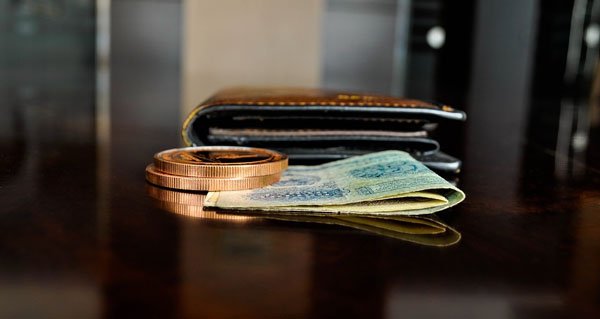 1] Use Country-based E-commerce Website
There are many websites, which sell the products to anyone from anywhere across the globe. Sometimes, it seems fine but you may have to spend more to buy a product from a different country. You have to spend the shipping charge and some other charges in order to import the product to your country. Generally, some popular e-commerce websites do not take any shipping charge but sometimes you have to spend it from your pocket, which will eventually set a higher price than what it should be. Therefore, it is always a good option to check your own country's online stores. For example, if you live is India, you should check out Flipkart, Amazon.in, eBay.in, SnapDeal, etc. instead of AliExpress or Amazon.com.
2] Compare Prices Before Buying
Every product has an MRP or Maximum Retail Price. On the other hand, every e-commerce website has several retailers, who actually sell the product through the website. Different retailers set different price tags. Hence, if you stick to one single e-commerce website, you may have to spend more. Therefore, it is always good practice to check different websites for different retailers and prices. However, when you are comparing prices, you should know the rating of the two retailers. MySmartprice.com is a popular website that can help you to compare the price of different websites. It basically shows the price of Snapdeal, eBay, Amazon, Flipkart, ShopClues, etc. You do not have to open all those websites. Instead, you will get all the prices on one page.
3] Check Cashback Websites
Not only for products but even if you book any hotel or table at any restaurant, you can get cashback. There are several websites, which offer instant cashback if you purchase something using their promotional link. This is one of the best and most trustworthy methods that you can apply while shopping online or booking hotels. The only drawback of this technique is you may not get offers for your desired product.
4] Wait for Festival or Special Day
Similar to offline stores, almost all the online stores offer huge discounts on almost all kind of products during festivals or any special day. If you want to purchase any electronic gadgets, there are no other days apart from Black Friday and Cyber Monday. Similar to them, there are many other festivals in different countries when online stores offer a lot of discounts. However, the disadvantage of this method is you may have to wait for a long time. If you are in need of something urgently, then this trick is not for you. However, you should always buy something on Black Friday, Cyber Monday, Father's Day, Mother's Day, New Year, Boxing day, etc. If you live in India, you will get big discounts on Diwali.
5] Coupon Codes
This is probably the best thing that you can look for while trying to save money online. There are plenty of websites, which offer coupon codes to buy something online. Suppose, you need a .com domain, which is generally priced at $11.99 on Godaddy. If you use a coupon code, you can save a lot. There are several websites, which provide the coupon code to save a minimum 50%. The same thing can be done for hosting, theme or daily life stuff like mobile, laptop, clothes, etc. However, the disadvantage is not all the e-commerce websites have coupon code facility. At such times, you can simply check cashback websites.
6] Ask your Affiliate Friends to give Cashback
If your friend is an affiliate marketer, he/she will not wish to miss this offer. If you are an affiliate marketer of a particular website, you can earn money if someone buys something using your promotional coupon code or affiliate link. Therefore, if your friend is an affiliate marketer of a specific website and you want to buy something from that site, this is always a good option that you can use. You can simply ask your friend to give some cashback and in return, you will purchase the product using his/her affiliate link or coupon code. This would be a win-win situation for both of you.
7] Buy in a Flash Sale
Although it is quite difficult to get your mobile phone or power bank in a flash sale, this is also a good option to opt for. Nowadays, plenty of mobile manufacturers and electronics companies are doing flash sales. Sometimes, you can get free headphone or a little discount. Nevertheless, this is quite tough to get the product as the competition is very high during that time. Therefore, you can use a Google Chrome extension called FlashSaleTricks to confirm your purchase. This extension will buy the product on your behalf. But, the disadvantage is the feature is limited, and it works on limited websites and products.
TIP: Microsoft Edge now has useful Shopping features. It automatically gets you the best price with built-in money-saving features. No extensions are required. Details here.
So, these are some common online shopping tips to save money. However, you also have to take care of and avoid online shopping scams. – lest you end up spending more money.