In an era when business is hugely dependent on technology, IT security is a major concern for companies, whether small or big. Usually, medium-sized businesses or start-ups lack the bandwidth to deal with digital security issues and, thus, overlook major safety issues. In these cases, especially, an endpoint-protected security system is a must-have. These software products have been making up for the lack of security experience in budding experiences. Especially since SaaS is becoming increasingly popular with business owners and tech professionals.
Software as a Service (SaaS) lets you use cloud-based security apps without hassle. I could think of the best example of Software as a Service (SaaS) as Microsoft's Office Web Apps. You can use this software from anywhere.
Endpoint Security is also referred to as Endpoint Protection or Network Security. Its objective is to protect corporate networks when accessed via remote devices such as laptops or other wireless devices and mobile devices.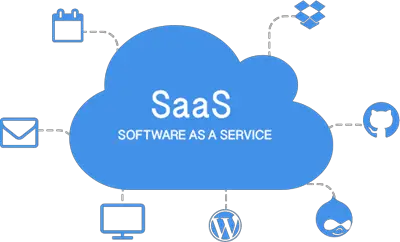 SaaS Endpoint Security Protection Software
Here are the best SaaS Endpoint Security software picks, in our opinion:
Kaspersky Total Business Security
Panda Defense
Bitdefender GravityZone
Symantec Endpoint Protection
Bullguard
Avast Business
Trend Micro
F-Secure
Sophos Complete Security Suite
McAfee Endpoint Protection Suite
Check out the feature for each of them, and pick what works best for you.
1] Kaspersky Total Business Security
The most widely used SaaS system has the most thoughtful provisions for endpoint protection for advanced and select businesses. Kaspersky Total Business Security is a security program that works on all platforms and devices, and since it also works on apps, it is also the most accessible. Kaspersky Endpoint Security for Business for Advanced edition and Kaspersky Endpoint Security Cloud edition make it easier for start-ups and businesses to help them transition to the SaaS endpoint system.
2] Panda Defense
Arguably, the most recommended SaaS endpoint protection software, Panda's Collective Intelligence, lets you keep tabs on questionable URLs, safeguard your network from malware, and detect potential threats. It also provides cross-platform protection and blocks USB, webcam, and DVD from acquiring unauthorized access.
3] Bitdefender GravityZone
The Romanian security software not only features intensive monitoring of user behavior and potential threat but also uses an organized cloud-based security feature high on safety.
Famous for its provision of Gravity Zone Business Security, Bitdefender is the most reliable endpoint SaaS system and is much better designed to ward off malware. Since it works with the firewall, endpoint security is much more trusted in this one, and file safety is a priority.
4] Symantec Endpoint Protection
Interestingly, Symantec claims that every Fortune 500 company uses its security products. While I never dug deep into these facts, yes, we know it's on the top in the market. Now, if the best IT companies are considering their products for their security, we could put a safe bet on the software. Symantec Endpoint Protection is a complete package that secures almost every gateway from attacks. It protects associated remote systems and mobile devices too.
5] Bullguard
From next-generation Home Network Scanner to Game Boosters, Bullguard is a total package. Its multi-layered filters and ransomware protection is a skillful security detail. The cloud-run backup and security system also tracks security updates and includes Application Filtering, which provides end-to-end protection during downloads. Bullguard also works with the firewall to check unauthorized attempts to connect an unknown device to the Internet.
6] Avast Business
Avast Business is designed for high-end business security requirements, from real-time notifications to anti-hacking webcam shields. This system also has multi-layered protection and quick deployment response to immediate security breaches. Moreover, the Cloud-based Smart Scan lets you keep check on potential threats and malware.
7] Trend Micro
The Japanese multinational cyber security and defense company is the most reliable SaaS program in the market. It blocks more than 200 million threats every day and has a much-applauded all-in-one cloud solution that has endpoint provisions and checks email security. It also features behavioral detection and app monitoring.
8] F-Secure
This system also has a multi-layered protection filter for all possible threats and malware. F-Secure has high-end provisions for business usage, and they not only safeguard the company's endpoints but also protect the entire IT infrastructure from hacking and other digital attacks. Their Cloud Protection Service also helps to keep user behavior in check and has tabs on unauthorized access to all platforms.
9] Sophos Complete Security Suite
This British brand protects over 100 million users while serving over 100,000 companies. Sophos Complete Security Suite provides options for endpoint protection across all platforms. From maintaining logs and reports to preventing intrusions, the software ensures your system is secure.
10] McAfee Endpoint Protection Suite
While making this list, one brand I couldn't forget was McAfee. McAfee Endpoint Protection Suite has wide functionality, including managing workstations, machines, mobile devices, etc.
Comments? Observations?
What is cloud-based endpoint security?
Endpoint protection platforms give system administrators a central management console to monitor and manage endpoints, implement policies, and deploy security measures. These platforms typically integrate EDR tools, antivirus software, and data encryption technologies to provide comprehensive protection for users.
What is an API endpoint?
An endpoint is simply a point of communication between two systems. When an API interacts with another system, the touchpoints of this communication are considered endpoints. For APIs, an endpoint typically includes a URL of a server or service.