Excel is available online through Excel Web App or Excel Online or Office 365. Sometimes, when you try to copy data from the online version to anything else on the computer, you get an error "Retrieving data, Wait a few seconds and try to cut or copy again."
When you open an online version of an Excel file, it maintains a copy of itself in a temporary area of the OS. It syncs with the online version every time you make a change. Similarly, when you perform a copy or cut, it tries to validate.  If it cannot verify with the online version, it puts operation to hold. That's why you get the error.
Excel Retrieving data, Wait a few seconds and try to cut or copy again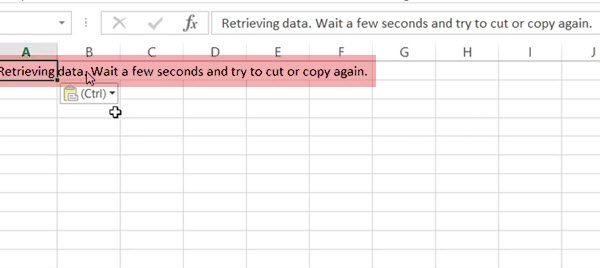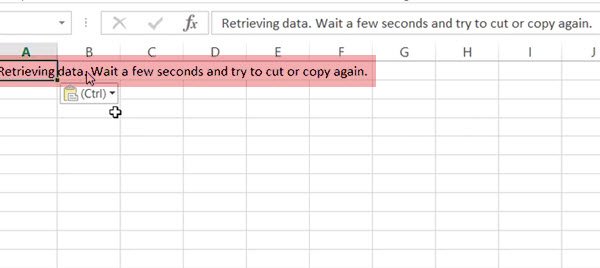 Now that you know why this error occurs let's take a look at the possible solutions to bypass the error if not fix it.
1] Download an Offline Copy
Click on File > Save as > Download a copy.  It will download a copy of the file on your computer. You can then edit, and copy text from the file and paste it anywhere. If you have Office 365 subscription, you can use Microsoft Office applications to write offline, and sync with the online version. Make sure to use the same Microsoft account.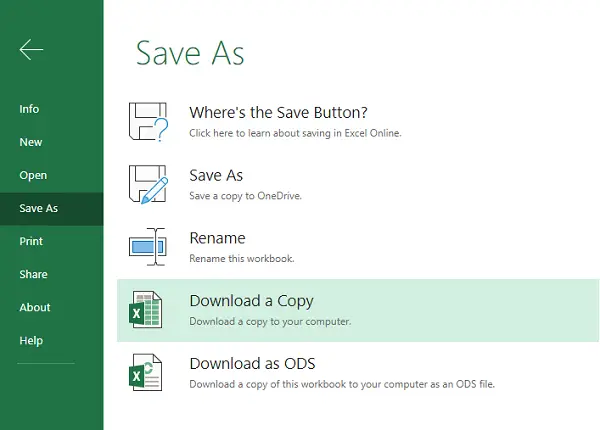 Note: Even if you do not have an Office 365 subscription, you can download a mobile version of Excel from the Microsoft Store. It will allow you to read, and copy data from the file. The other way round is to import the file into Google Sheets and then copy data from there.
2] Deselect text selection
If you do not want to download the file, a temporary fix is to deselect whatever you have selected and wait for a while. Once the excel file is in sync, you can try to copy it again. It should work.
3] Close browser tab, and re-open / Open in another browser.
Since it's an online version, if you edit anything, it syncs back instantly unless it displays an error message. So if you have nothing to lose, close the tab in which the file was open. Then reopen the file by revisiting the file location. You can also try another browser in case this doesn't work.
In this age of technology, we have a lot of solutions available to open files. So if it's just about opening files, there are multiple applications. If one doesn't work, download another to get your work done.
I hope these tips help you resolve the issue.