You may have gotten an Excel file from someone, but you're not able to edit it due to a strange Read-only notification. There are several ways to get around this problem, and like always, we are going to talk about it in a bit. Read-only is very common and means that the user is able to only read the file and not make any changes to it.
How to remove Read-only from Microsoft Excel
If you wish to edit or make changes to the Excel document, you can remove Read-only attribute by following any one of these methods:
Use Edit Anyway button
Save the file
Read-only recommended and password lock
Protected sheets.
1] Edit Anyway
The typical read-only error simply requires the user to click on a button that says Edit Anyway. Once that is done, the user will now be able to make changes to the document in any way they see fit. Very straightforward and to the point. While this may not work all the time it is the first thing you should try. This may not work if it is password protected –
2] Save the file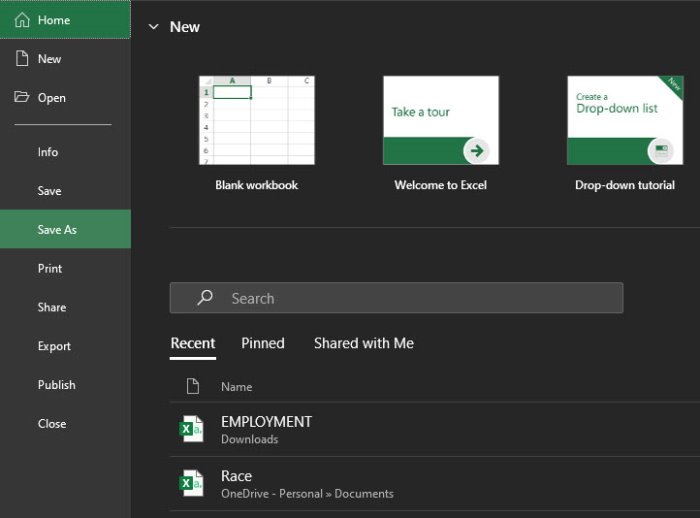 OK, so the next way to fix the read-only problem, is to save the file. Clicking on the Save button above won't work, therefore, we have to take advantage of the Save As function. In your Excel document, select File, and from there, click on Save As.
Choose where you'd want to save the Excel document and that's it, you're done. Go ahead and open the newly saved Excel doc and you should have the ability to edit and make whatever changes.
This also works if you get an error saying The Excel File Is Restricted. Just follow the steps and you should be good to go.
3] Read-only recommended and password lock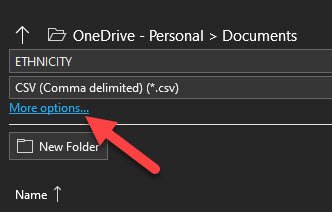 If you are in a situation where the entire document is locked and requires a password to unlock, then this may help you. This will also work if read-only is recommended when opening an Excel document, so keep reading.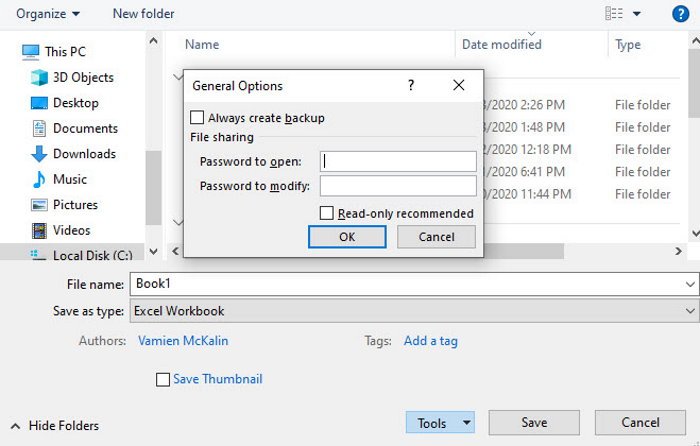 OK, so the first thing you will need to do here is, click on File, then Save As. After that, click on More Options, then from the window that appears, look below for Tools.
Select it, and right away you should see the option to add a password to open the file or uncheck the Read-only box.
4] Protected Sheet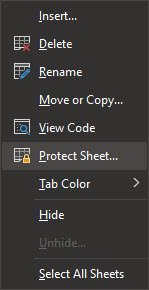 It is possible to protect a sheet in Microsoft Excel. We can do this by right-clicking on the name of the sheet, then select Protect Sheet and make sure to add a password. A protected sheet means no one will be able to edit the document, therefore, the end-users must know the password before going forward.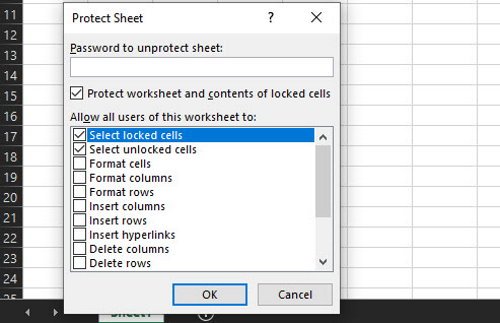 So, to get things back on track, right-click, then select Unprotect Sheet, and add the password to unlock it.
Now, since we are using the Office 365 version of Excel, which is the newer version of the tool, getting to certain areas might be much different when compared to older versions.