Netflix has become a household name, thanks to its diversified content portfolio. This video streaming service is arguably one of the most popular video streaming services right now. It allows people to watch a wide array of documentaries, movies, and TV shows in so many different languages from anywhere and anytime.
If your mobile number is registered with your Netflix account, then you can easily reset your password by getting a text message on your phone that'll prompt the action. You can also reset your password via a password reset email. In this article, we will be looking at how you can reset the password using your phone. However, you must add your number to your account beforehand.
If you don't know how to add your number to your Netflix account, then you're precisely where you need to be right now. We're going to provide you with a step-by-step guide on how you can add your phone number and use it to recover your Netflix password if you've lost or forgotten it.
How to add a phone number to your Netflix account
Follow the steps below to include your phone number in your Netflix account so that you can be able to use it to recover your Netflix password when you've forgotten or lost it.
Get your device (laptop, smartphone, etc.) and then open your Netflix account.
Go to the 'Account Page' and then click on the 'Membership and Selection section.'
You'll then see some options you can choose from. Select 'Add phone number.'
You'll then need to select the country you're from or from where you're going to watching from.
Next, you'll then need to type in your account password and your phone number.
Netflix account password recovery
After you've added your phone number, Netflix will prompt you to verify this said phone number by sending a code to your phone via a text message. Once your phone number has been verified, you'll be able to recover your Netflix password as well as so much more data about your account.
In case you don't want to verify your phone number or a verification code isn't prompted, you can go to the banner located inside your account and select 'Send Code' to verify later.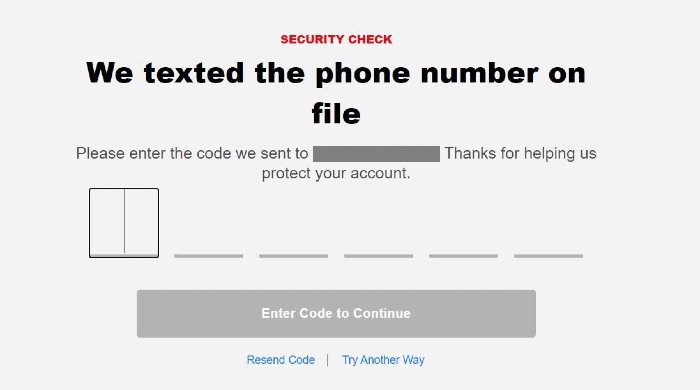 Change the phone number of your Netflix account
Once you've added your phone number to your Netflix account, you still have the option of changing it or deleting it if you want.
You need to go to your 'Account Page' and then choose 'Change phone number.'
It will then allow you to change the number you'll have on the account.
On the other hand, if you want to delete your number altogether, you'll need to select the 'Delete Phone Number' option.
Safeguard your Netflix account password
Aside from periodically changing your password, Netflix provides their users with a couple of tips on how they can keep their accounts safe, including, of course, the addition of your phone number for easy password recovery, which we've looked at in detail above.
You should also always sign out of the devices that aren't being used, especially if you're thinking about either giving them away or selling them. However, Netflix claims that if you weren't able to sign out of a device before it left your possession, don't worry.
There's an option on the Account Page that allows you to sign out from all the devices. This route will take about an hour of your time before all the tasks are completed.
Always keep your eyes peeled for suspicious emails that purport to have come from Netflix.
Netflix advises its customers to be careful of scammers attempting to phish, particularly over email. Remember that Netflix will never ask you to transfer personal information via email, including your account password, identification numbers (for instance, social security number), and payment information. Any such requests mustn't be entertained.
Picking a Netflix password
When picking a Netflix password, ensure you mix numbers, lowercase, and uppercase letters to create a strong password. Try using a password that you don't use anywhere else. You can include punctuation marks as well.
Now, if you forget or lose your Netflix password somehow and you're not able to access your account, you don't need to freak out. All is not lost. You can easily retrieve your password and continue to enjoy watching the content on your Netflix account.