If you have encountered a black screen with a message – Reboot and Select proper Boot device, Or Insert Boot Media in Selected Boot device and press a key, you have come to the right place, as we will show you how you can address this issue.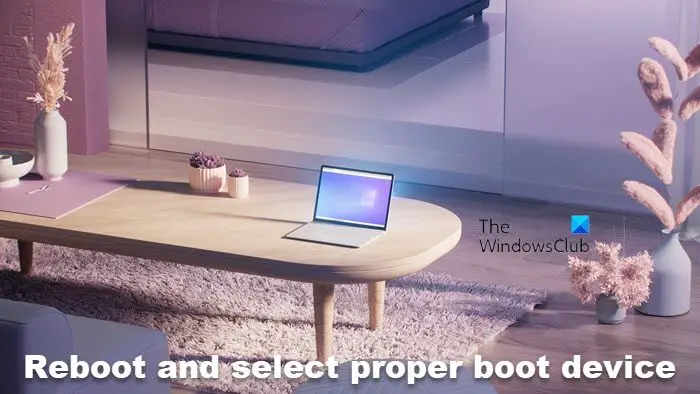 This is a common problem among them who may have changed their hard drive or inserted an additional hard drive. There are many people, who want to upgrade their hard drive by installing an additional HDD, but when they do, there is a high chance of getting that message while booting the machine after changing the hard drive
This problem can, at times, also occur due to software issues. Whatever the reason, if you receive this error while booting your Windows computer, see if this fix helps you.
Reboot and Select proper Boot device

Some say that this is a hard disk issue and that users may have to replace the hard disk. Others have also suggested that you remove and then reinsert the RAM and check hard disk wires, as well. These steps may sometimes solve your problem, but that is not the actual solution.
The root of this problem is a wrong boot priority setup. It can happen due to the installation of a new hard disk, a secondary hard disk, problematic software, or maybe something else.
To rectify this issue, you have to open the BIOS settings and change the boot priority.
To enter your computer's BIOS, you have to restart your computer and hit the F12 button when your PC is restarting. Now, it depends on the motherboard, but most of the popular motherboard manufacturers have F12 as the default BIOS opening key. You may get a popup like this: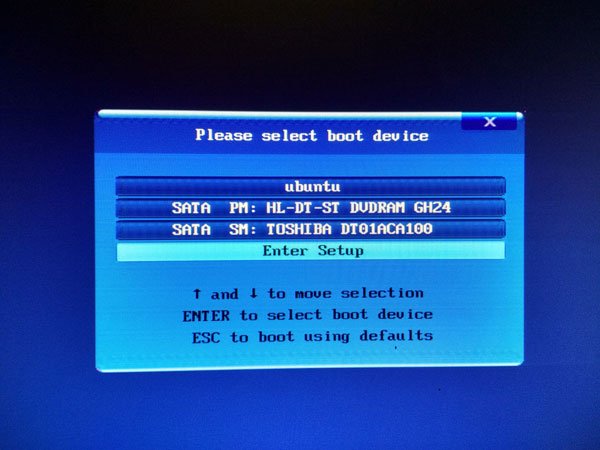 If you see it, use your arrow keys to select Enter Setup and hit Enter. Generally, this screen doesn't appear but if you get, you can go to BIOS through this Enter Setup option.
Now when here, you will get the Boot Options. Use your arrow keys to switch to that particular tab. Under the Boot Options tab, you can find
Use your arrow keys to switch to that particular tab. Under the Boot Options tab, you can find
Under the Boot Options tab, you can find Boot Priority or Hard Disk Drive Priority or something similar to this. Again, it depends on the motherboard manufacturers.
Just select the 1st Boot Device or Boot Option #1 and set your hard disk to 1st boot device.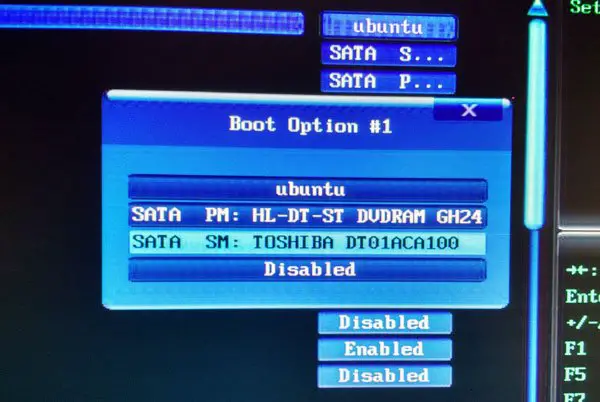 This device should be the one where you have installed your operating system. Generally, it is your hard disk. Now, you have to save the change.
Having done this, you have to save the change. So save it and exit.
Your computer will restart, and your problem should have disappeared.
What causes a boot error?
One of the significant reasons for boot error is when the BIOS or UEFI cannot find the boot sector on the storage device. It usually happens when the boot record is corrupt, or the storage is corrupt. To fix the boot error, you must use the advanced recovery drive and run the bootrec /FixMbr, bootrec /FixBoot, bootrec /ScanOs, and bootrec /RebuildBcd commands. It will be fixed if the hard drive is not corrupt and only a misplaced boot record.
What is a boot device?
A Boot device is a storage device where information on the location of the OS is available. The BIOS or UEFI reads the files on the boot device and loads the necessary files. The location can be anywhere, including fixed storage devices, USBs, and DVDs. Technically speaking, BIOS or UEFI only looks for loading information and will boot wherever the OS or Recovery solution is available.