Can't play MP4 on Windows 11/10? Don't be surprised! Windows 10 wont play MP4 files. If you want to play MP4 video files in Windows 11/10 you will have to use freeware like VLC Media Player & 5KPlayer.
Play MP4 on Windows 11/10
Windows Media Player in Windows 10 doesn't natively support the .mp4 format. To play MP4 you need to download some Codecs or use one of these 3rd-party video or media players. These two packs Combined Community Codec Pack or K-Lite Codec Pack should make your MP4 files play. However, the procedure is tedious and not exactly supported.
I would recommend that you use VLC Media Player or 5KPlayer as they are easy to get started with.
VLC Media Player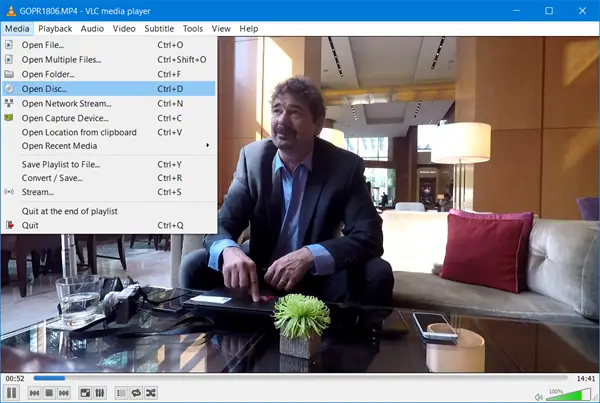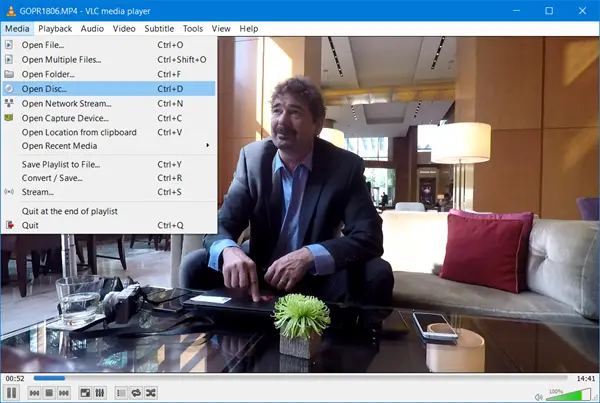 VLC Media Player is among the best media player for Windows. It has become even better with its latest release. has a rewritten audio core which allows better volume outputs and better device management. In order to support the new core, some of the modules have also been rewritten. It also correctly support multi-channel layouts in all formats. All new audio outputs have been added to give its user a good and smooth audio experience. It supports playing of .mp4 file formats along with several other media file formats.
5KPlayer
5KPlayer too is one of the finest free media players available today. It is considered a jack of all trades and master of many.
The tabs on the interface are mainly for DVD, YouTube, Airplay, Music and Video. Moving the cursor over each tab brings them to the forefront, so users will always know that these are clickable. When moving the mouse cursor inside the player during playback, buttons for different tasks show up on the fly. You can also rotate the videos in every possible way.
5KPlayer supports video downloading, AirPlay, Music and Video Playback, and offers support for4K, 5K and 1080p HD Video and for MP4, MP3, FLAC, APE, AAC, etc, file formats.
Can Windows 11/10 play MP4 files?
Yes, Windows 11 and Windows 10 can play MP4 files without any problem. In fact, both versions come with preinstalled apps that can play any MP4 video file fluently. You can use Windows Media Player or Movies & TV app to play the MP4 files on your computer. Other than these, you can install the VLC Media Player or any other standard media player to get the job done.
Can Windows Media Player play MP4 files?
Yes, Windows Media Player can play MP4 files without any issue. You can play an MP4 video clip or full-length movie in Windows Media Player without any lag or anything else. However, if you want to use Windows Media Player on Windows 11, you need to turn it on from the Windows Features panel.
Let us know how you play MP4 files on your Windows 11/10 PC.