Microsoft Office has a Paste Special feature that may or may not be turned on automatically. If you're not educated on what this feature is, well, it comes up whenever text is pasted into a document with options on what to do with the pasted text.
For example, you can choose to merge the text with the formatting of the document or keep the original format. It's a neat feature to have, and we recommend all Microsoft Office users to take full advantage of it.
Paste Special option is missing in Office
Now, we understand that some users are having problems with Paste Special because, for some strange reason, it has failed to show up when words have been pasted. But worry not, we know how to fix the problem, and this article you're reading right now will explain how to get it up and running again.
Via the Options menu in Microsoft Office
Via Advanced activate Paste Special
Open Microsoft Excel in Safe Mode
Let us talk about this in more detail.
1] Open the Options menu in Microsoft Office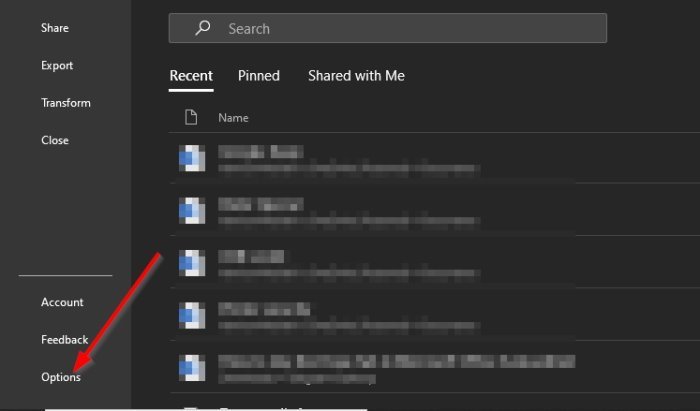 OK, so the first thing you will want to do here, is to open the Options menu. This can be done by simply clicking on File, then navigate to Options.
2] Go to Advanced activate Paste Special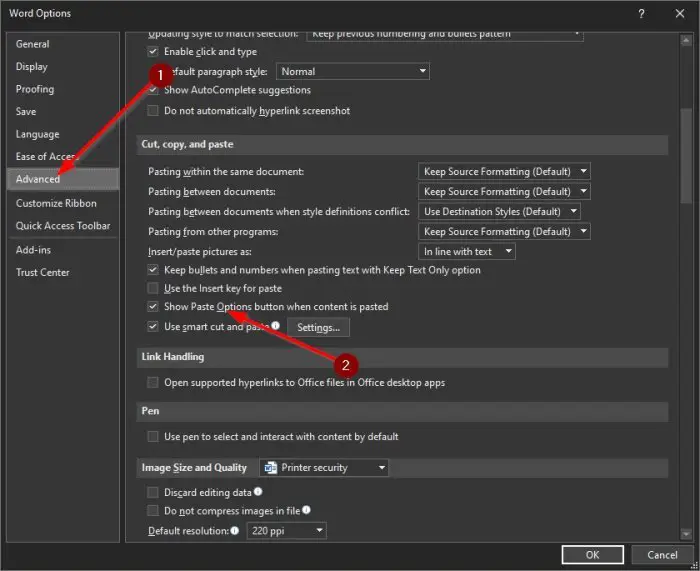 The next step to take after firing up the Options menu is to navigate to Advanced. From there, go to the section that says, Cut, copy, and paste, then tick the box beside the Show paste options button when content is pasted.
Hit the OK button, restart your Microsoft Office program and try again to see if the Paste Special feature works as intended.
3] Open Microsoft Excel in Safe Mode
If activating the Paste Special feature does not work, then chances are the problem may lie with the add-ons you've installed. The best option at this point is to open your Microsoft Office program in Safe Mode to attempts to figure out what is going on.
We're going to use Microsoft Word for this, but it will work for other programs in the Suite.
OK, so to get it done, please press the CTRL key, and while doing that, open Microsoft PowerPoint. From there, just wait on the software to open. Finally, check if the Paste Special feature is working as intended. If it is, then it means one of your add-ons is the root issue.
Re-enable the add-ons one after the other, and be sure to test the Paste Special feature each time an add-on has been enabled. Should it ever stop working during reactivation, then you'll have an idea of which add-on is the primary culprit.
Read next: How to Add the Draw Tool Tab to Ribbon in Microsoft Office if it is missing.
Hope this helps.