Microsys Launcher for Windows is really very cool and useful freeware launcher program that allows users to open files, folders, apps, quickly and efficiently from the system tray. Users can define the shortcuts for all programs and files. Users can access the most important files in one easy-to-access location, and they can launch it with one click.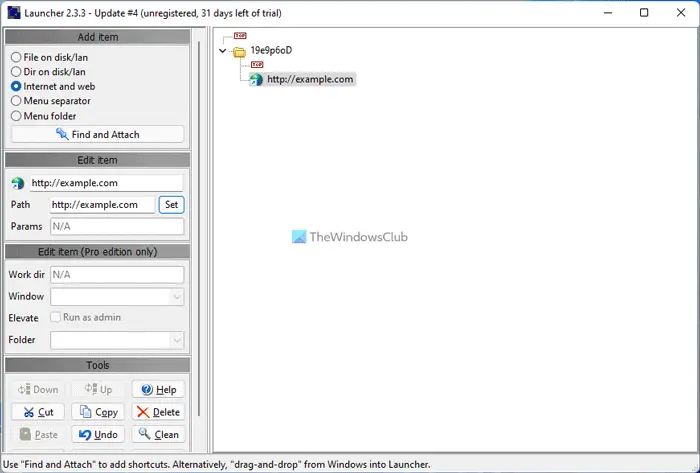 Microsys Launcher for Windows 10
Users can group their shortcuts by the hierarchy in a tree view or by program association. It keeps more frequently used items together. Users can also create shortcuts to quickly launch several items at once.
Launcher provides a drag-and-drop interface that makes creating a quick-launch shortcut as easy as dragging an icon. for example, the desktop into the Manage Items window. Right-click on the sys-tray icon displays. User-defined shortcuts give access to the Launcher menu from which users can open the Manage Items window.
Configure the following launch options:
Supply command line parameters in application shortcuts.
Configure as a portable launcher running on USB sticks and drives.
Batch files and other executables support the same options as applications.
Then users have to select preferences such as language and menu options and check for updates. The preferences dialog box will display helpful little tips in a side panel, especially on a free product. The launcher also lets users to drag files and shortcuts from their favorite programs into the tree view. Launcher allows users to open multiple items with a single click. Also, there are command line and batch file functions as well.
The Launcher is an easy-to-use personal shortcut manager to launch all kinds of files and programs. It offers a Free version as well as a Pro version. The documentation refers to some of the more advanced features that come with Launcher Pro.  The Launcher Pro is a paid version and the Tools option is actually a sales pitch for other Microsys wares.
Users can create an unlimited amount of user-defined subfolders, items, and program shortcuts. Drag-and-drop operations are supported when editing items shown in the Launcher open and launch menu in the system tray.
How would you launch the application using the shortcut?
It is pretty straightforward to launch an application using a keyboard shortcut on Windows 11 and Windows 10. You need to right-click on the app and select the Properties first. Then, switch to the Shortcut tab and click on the Shortcut key box. Following that, select a shortcut and click the OK button. After that, you can press the keyboard shortcut to launch the predefined app.
How do you launch an application or program from the desktop?
To launch an application or program from the desktop on Windows 11/10, you need to place the app's icon the desktop first. For that, navigate to the installation directory > right-click on the app and select Send to > Desktop. Following that, you can double-click on the app icon to launch it from the desktop.
Download Microsys Launcher from its homepage. When the trial expires Launcher will switch to its free mode
Works fine on Windows 10 too!