Microsoft Office 2013 aka Office 15 CP has been released and is now available for download. To get you started on using Office on tablet, learning some of the important touch gestures for use on touch-screen devices will help you get the speed.
Microsoft has listed some of the basic gestures you will have to learn first. This will help you gets started on Office 2013.
Pinch
Slide
Stretch
Swipe
Tap
This is how they work in the new Office program:
Using the touch keyboard
Moving around in a file

Making a selection

Working with shapes and objects

In Excel

In PowerPoint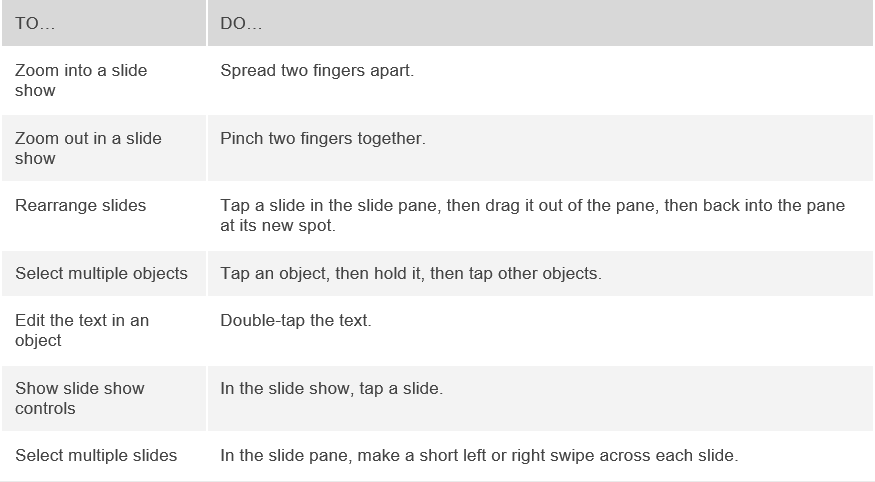 Knowing these touch gestures will make navigation in the new Office 2013 much easier on touchscreen devices.
Microsoft has also made it really easy for you to switch to Office 2013 by releasing a set of how-to training videos. You can check the all out here.