Most people should by now have an idea of what Instagram is. While not the same as Facebook and other social networks on the surface, it still allows you to correspond with other users via private messaging/direct messaging, or DMs, according to most users. Folks can even give you a call via the platform as well.
The big question is, how can users mute or unmute a person on Instagram if they so wish? The answer to that is a resounding yes! We are going to explain how to get the job done promptly in this article, so keep reading.
How does muting works on Instagram?
Here's the thing, you can only mute a person you are following. The option is there to unmute them at any time as well. So please keep all of that in mind, good? Excellent.
Can you mute stories and posts?
At the moment, it is not possible to mute posts and stories via Instagram on the web. But if you have the app installed on your Android or iOS devices, then this is a possibility, no doubt. The best you can do is Restrict a user, which we will explain.
Mute and unmute messages on Instagram for the web
The information below will explain in detail how to mute and unmute messages:
Visit the official Instagram website
Go to Direct Messages
Mute or unmute a person
How to Restrict a user account?
1] Visit the official Instagram website
The first thing you will want to do here is to visit the official Instagram page via your preferred web browser on Windows 11/10. We suggest using Mozilla Firefox, but if not, then Microsoft Edge is a great alternative as well.
2] Go to Direct Messages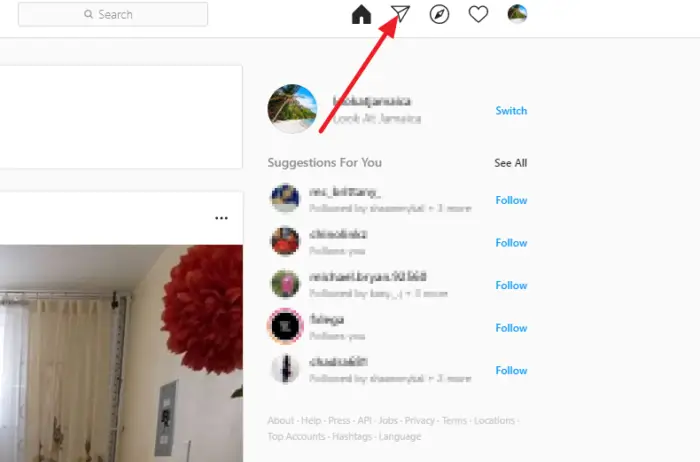 Once you've visited the page, be sure to log in with your credentials. From there, click on the Direct Messaging icon at the top-right of the page. Right away, the instant messaging section should appear if you're not facing internet troubles.
3] Mute or unmute a person
To the left of the Direct Messages area, you should see a list of people you've corresponded with. Select the person you want to mute or unmute, then select the Details icon. Finally, tick the Mute Messages box to mute or untick to unmute.
4] How to Restrict a user account?
Restricting an account is quite easy. Simply visit the page of the person you want to restrict, then click on the three-dotted button, and from there, hit Restrict > Restrict Account, and that's it. From now on, whenever they send you a message, it will go into the Message Request section, and they won't know if you've read their messages or not.