The ability to monitor in great detail what is happening on a Windows 10 computer network isn't always straightforward. If you're hoping to check what others on the network is doing with relative ease, well, you're out of luck. To go down that road, a third-party tool is needed, and luckily for you, we've come across the perfect one for the job. Its called NetworkOpenedFiles, and it was designed to show a list of all opened files on your network.
While Windows allows you to view shared files, we like the fact that NetworkOpenedFiles makes things easy and doesn't require installation. Just download, open, and you're good to go. Now, the tool is not all about viewing files on the network, because users will have the option of closing any one of them at any time.
Monitor Network Opened Files on Windows
Bear in mind that NetworkOpenedFiles is not a flashy tool with graphically intensive design. But that's fine because such a tool does not need to have a bunch of things eating up your RAM and other computer resources.
1] Close selected opened files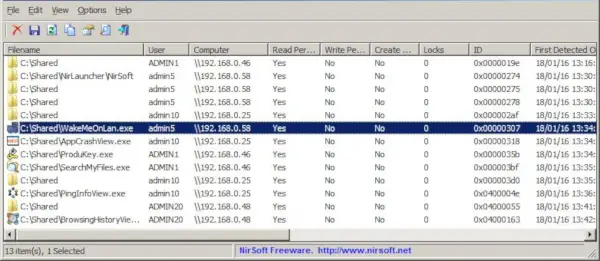 Once the app is up and running, the first step is to check out the opened files, then decide if any needs to be closed off. If that's a yes, simply select the required files, hit the File tab, then click on Close Selected Opened Files.
This should promptly close all files that were chosen, and from our brief testing, it works quite well.
2] Change how things are viewed
OK, so if you're no fan of how things are laid out, then how about making a few changes to the design? By clicking on the Views tab, the user can decide to show or remove tooltips. Want to show grid lines? That's possible as well, chum.
The ability is also there to mark odd and uneven rows. It's not a feature most will use on a regular basis, but at least its there for when the time arises.
We like the fact that users can select columns, and auto-size these same columns on the fly.
3] What about Options?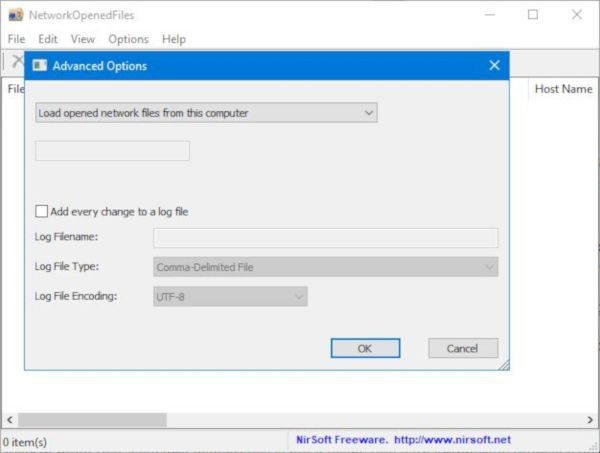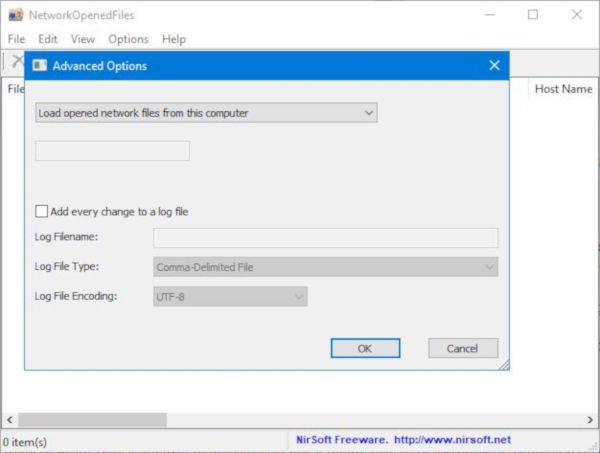 When it comes down to the Options tab, users should get excited because there are a number of things to do here. For example, one can change the display mode, show time in GMT format, and select the save file encoder.
If you want to do more, simply click on Advanced Options under the Options tab. This section allows for changing how to log files, among other things. It's pretty straightforward; therefore, everyone should have an idea of what to do.
Overall, we honestly believe that NetworkOpenedFiles is a great tool, so if this is something you want, then go on and download it directly from the official website.