Microsoft Teams users will soon be able to join meetings using multiple screens. The company is currently working on dual-screen support, which will provide Teams users with dual-front-of-room screens support on collaboration bars.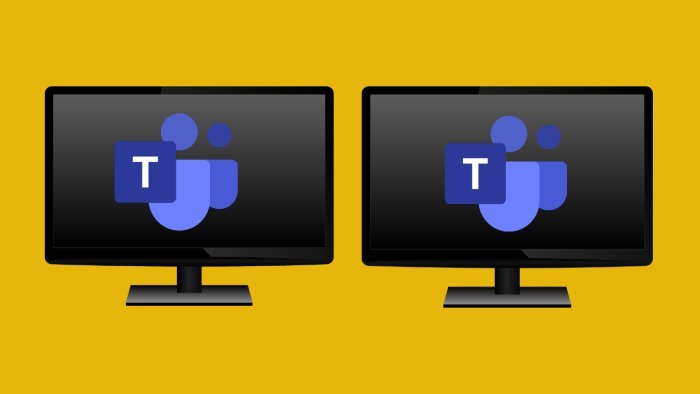 In March, Microsoft announced the general availability of the first collaboration bar-certified for Microsoft Teams. According to the company, collaboration bars for Microsoft Teams are designed to enable interactive and engaging touch experiences.
Microsoft Teams Dual-screen support
Microsoft Teams users can attach the device to a touchscreen display. Thanks to on-screen controls, users can not only join and interact with the meeting but also participate in a collaborative whiteboarding session using the company's Whiteboard app.
Microsoft added support for dual screens on its roadmap last week, and the feature is currently under development. The feature is slated for December 2020 release. It targets Worldwide (Standard Multi-Tenant) General Availability within Microsoft Teams.
Microsoft Teams users have been requesting the addition of multi-screen support for quite some time now.
'All Monitor' desktop-sharing is possible on Skype for Business. For instance, Skype for Business allows users to share two monitors with attendees simultaneously. As a result, attendees can view both the monitor screens either on a single screen or dual-screen environment.
However, this feature is not available in Microsoft Teams. Responding to a user feedback forum post requesting the addition of dual-screen support for Teams, Microsoft had this to say:
"Thanks for providing the feedback. This feature is in our backlog. We'll update when we have more details to share."
Now, it looks like Microsoft Teams users will soon be able to use at least two screens to continue with their online virtual meetings. Microsoft Teams' usage continues to grow in the wake of the pandemic. As a result, the dual-screen support will be extremely useful.
All these features are expected to go live by December 2020.
Microsoft is also working on adding a 3×3 video on collaboration bars. As a result, Teams will provide users to view 9 video streams simultaneously. Similarly, Teams is also implementing 1080p resolution support for outgoing video on collaboration bars.