In Microsoft Teams, it is good to have a logo as an identification of your team. You can customize your picture or download simple images as your avatar. The image you have chosen as your avatar will appear beside your team name.
How do I change my logo on Microsoft Teams?
Changing your avatar in Microsoft Teams is easy, but sometimes there might be an error that will make changing the avatar difficult. In this tutorial, we have explained explain the methods to fix this issue.
Why can't I change Microsoft Team picture?
In some cases, an individual may want to change their avatar to a different picture by hovering over your avatar and click Change profile photo, but when trying to save the new image, Teams will alert you stating there was a problem saving the photo.
The accompanying error messages you may see are:
We're still setting up your team, you can change your picture when we're done – In this case, you need to just wait for a few minutes – and then try again, maybe after 15 minutes.
Picture options are disabled by this policy – In this case, you need to contact your system administrator and ask him to make the necessary changes.
There was a problem saving the picture, Please try again – In this case, you may try the suggestions mentioned in this post.
Microsoft Teams cannot change Team picture
If you cannot change or save your Team logo or picture in Microsoft Teams, try the following suggestions:
Edit photo size and format
Edit the image or team name and description
Upload the image on OWA
1] Edit photo size and format
Sometimes, the issue may be caused by the size of the image you are trying to upload as your team logo, such as uploading a photo of 100X100 pixels. To fix this issue, you can resize the picture to 99X 99, 256X256, 512X512 or 128X128.
There are other methods to edit and format the photo size.
Open the Paint app.
On the Paint app, click File.
Select Save as and choose a different file format. You can test other file formats to see which one will work.
The second method is to upload the new photo on Microsoft Teams for the web or mobile if the desktop app fails to upload.
2] Edit the image or team name and description
If your account is a part of the Education tenant, try to rename the photo and change its description. You need to change a letter or word so that the profile picture can update.
3] Upload the image on OWA
Go to Outlook.live.com  and click on your profile picture.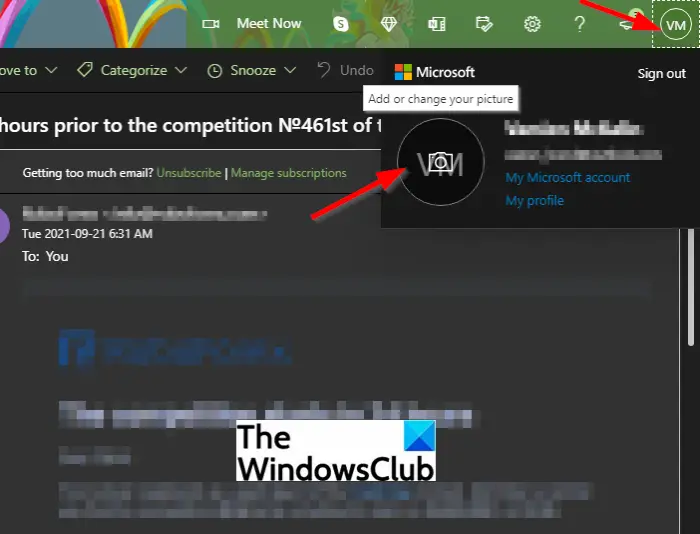 Hover the cursor over your profile picture and Select Add or change your picture.
The browser should open a new tab and connect you to your Microsoft Account.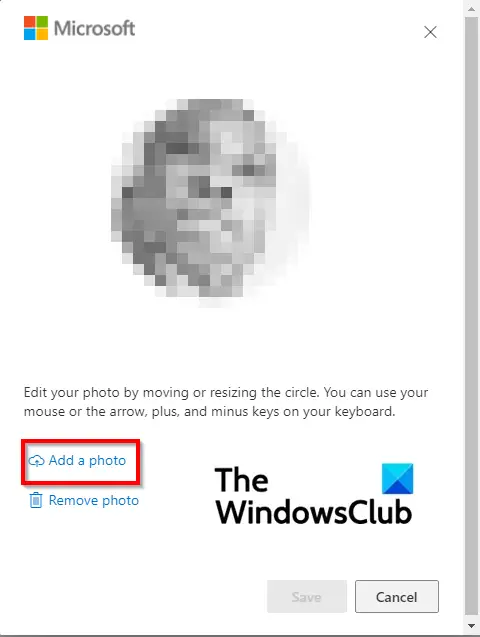 Click the Add a photo button to upload your profile picture, or click on the New photo button to replace the current picture with a new one.
Save the new photo and log out of teams, relaunch the app and see if the issue persists.
We hope this tutorial helps you change your team logo in Microsoft Teams.