Microsoft RRAS Root Enumerator is a component of the Windows Operating System, to assist your computer in booting certain devices. In this post, we are going to answer what is Microsoft RRAS Root Enumerator in detail.
What is Microsoft RRAS Root Enumerator in Windows 11/10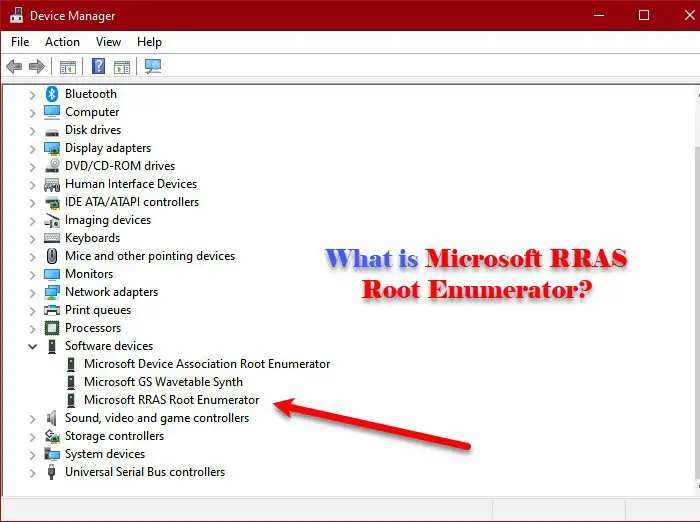 Microsoft RRAS Root Enumerator is present in all Windows computers in order for other devices to work on your computer.
So, as you may know, most devices that you add to your computer, their respective browser gets install on the system. Microsoft RRAS Root Enumerator assigns a value to some of those devices. So, every time your system boots, Root Enumerator helps these devices to start automatically.
How and Why to disable Microsoft RRAS Root Enumerator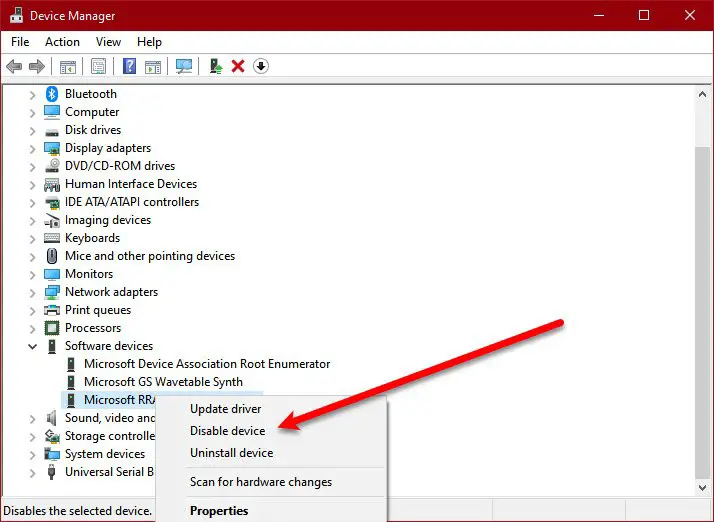 Even though this driver is useful for your computer, it is not essential. The only use for this driver is to assist some old devices to work on your modern computers. If you don't use any old device, disabling Microsoft RRAS Root Enumerator won't adversely affect your computer.
Many users are experiencing Frame drops in games. Although it can be because of many different reasons, Microsoft RRAS Root Enumerator can be one of them. Therefore, many experts will ask you to disable this driver. But before disabling the driver, you should first try to do some other things with the driver to fix the issue.
Launch Device Manager by Win + X > Device Manager or just from the Start Menu. Now, expand Software devices. 
There you can see Microsoft RRAS Root Enumerator.
You can right-click on the driver, click Update driver, and update it if there's an update available.
Or you can uninstall the driver and restart your computer to reinstall it.
But, if nothing works, right-click on Microsoft RRAS Root Enumerator and click Disable Device. Click Yes to confirm your action and you will be good to go.
Is it safe to disable Microsoft RRAS Emulator?
Microsoft RRAS Emulator ensures that legacy devices (if any) are working properly on your system, especially when your computer boots. If it stops working, legacy devices connected to your system may stop working. If you are not using any legacy devices or if you are experiencing issues due to RRAS Emulator, you can disable it, for a troubleshooting test. If after disabling it, you do not experience any further errors or issues, you can leave it disabled.
Read Next: How to find out which app is using the webcam.