Automation is something that can increase your productivity a lot and the best part is you do not have to do anything on your own to get the actual job done. IFTTT or If This Then That is such a program that will let you do different online things in automation. However, Microsoft has recently launched a similar program called Microsoft Flow now called Power Automate that will assist you to do different things automatically. It can create automated workflows between your favorite apps and services to get notifications, synchronize files, collect data, and more. Although Microsoft Flow is still under development, you can certainly try it out to get more out of automation.
Suppose, you want to save all the tweets in a Google Spreadsheet or send an email about this to someone. Or let's assume that you want to share your recently uploaded YouTube video on your Facebook timeline. All these things can be done with the help of Microsoft Flow. This is a setup-and-relax type of program.
Microsoft Flow or Power Automate
Like I said before, Microsoft Flow is an automation tool, which is available as a public beta program as of now. Only users with a [email protected] or [email protected] email ID holders can join the beta program. If you have @outlook.com or @gmail.com email ID, you cannot join this program right now. If you have @customdomain.com email ID, you can sign up for the Microsoft Flow preview program.
How does Microsoft Flow work
The workflow of Microsoft Flow is almost the same as IFTTT. That means, at first, you will have to select the source of your content. That implies, if you want to share the latest tweets on Facebook timeline, you have to select all the things relevant to Twitter. In Microsoft Flow, it is called "Trigger". Following that, you have to choose the Action or destination. Considering the above example, you have to select Facebook.
Once you set up the whole thing, you do not have to do anything else. Microsoft Flow will run the Flow in the background and you will keep getting results.
Compared to the IFTTT, you will get two additional features in Microsoft Flow. First, you can choose Condition. That will let you do something deeper. Second, you can get NO action. While choosing the action, you will get two options i.e. If Yes and If No. IFTTT offers only one action but Microsoft Flow will help you to select a secondary action.
Available apps & services
It does support 42 apps or services, as of now. Not only Microsoft apps or services, but also you can get some other third-party apps including Google Drive, Facebook, MailChimp, Instagram, Twitter, Wunderlist, YouTube, Google tasks, Google Sheets, Google Calendar, GitHub, etc. Talking about the Microsoft apps/services, you will get SharePoint, OneDrive, Excel, Office 365, Outlook, and more others.
Setup flows in Power Automate
Before creating flow in this program, you must have to sign up and create an account, which requires a Work or School account. In other words, you must have either [email protected] or [email protected] email ID.
After settings up your account, go to My Flows. Here, you should get an option called Create from blank.

If you want to use a Flow for a long time, this is recommended to create your own flow with all the custom settings. For testing purposes, you can opt for ready-made templates that are available in the Browse section. At first, you have to select a trigger. You will get a dedicated search box and some triggers that are usable.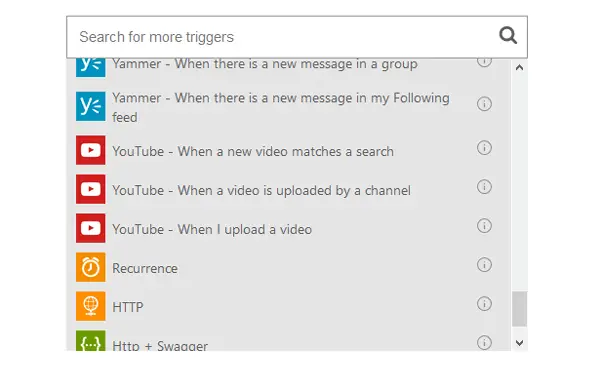 Depending on the selected program, you will have to sign in to that account and authorize Microsoft Flow to use your account. Following that, you will have to select what you actually want to do with the source. For example, if you want to send tweets on your Facebook wall, you may have to enter some hashtags and all. Then, you need to select an action. This is where you will get the result. Another search box will appear in the If Yes section. Choose the action according to your requirement and authorize the program in case Microsoft Flow needs it.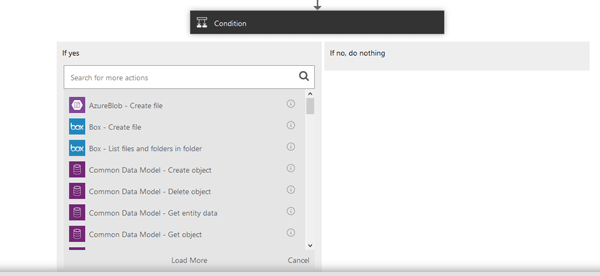 Meanwhile, you can also choose an action in If No section. It will help you to execute something accurately. At last, you have to give it a name.

Now, your Flow will be running and you can find all the active flows on the My Flows page. If you want to disable the flow, just toggle the blue button.
If you want to learn more about Microsoft Flow, you can visit the official site.
What is the best way to use Microsoft flow?
There is no single best answer to this but depends on your goal. You can use it to copy files, collect data, get approvals, sync calendars, and whatnot. Microsoft Flow is part of Office 365 for Business and helps you to automate work to improve efficiency.