Microsoft Excel, for the most part, tends to work well, but there are times when it buckles and fails to perform even basic tasks. For example, some folks have been complaining as of late about the inability to launch Excel properly. These folks are having a rather strange, but common experience. When they attempt to launch a file using Excel, the tool shows a blank white screen instead, so what's going on here?
From what we've gathered, the issue only appears when the user double-clicks a file to open it. Whenever they use File > Open > Workbook, the Excel file opens without problems, but seeing as double-clicking is much faster, we cannot tell users to just settle for the harder way of doing things.
Excel opens a Blank Sheet instead of the file
There may be other reasons why you're seeing a blank screen, so hopefully, the tips we're going to discuss will work all the same. If your Excel spreadsheet file opens, but does not display anything except a blank screen, here's what you need to do to fix the issue.
Turn off Hardware Graphics Acceleration
Set Excel file associations to default
Ignore DDE
Repair Microsoft Office
Let us look at this in a more detailed format.
1] Turn off Hardware Graphics Acceleration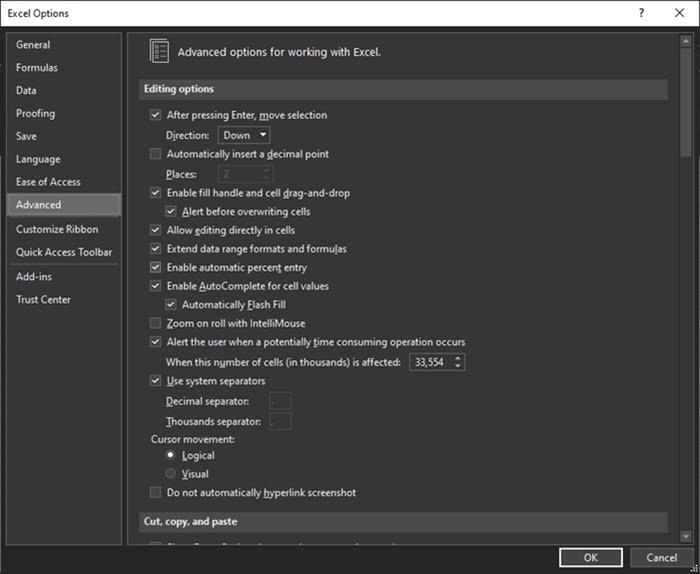 The first thing you'll want to do is open Microsoft Excel, then navigate to File > Options > Advanced. From there, scroll down to locate the Display section, and under it, select the box that says Disable hardware graphics acceleration.
Finally, click OK at the bottom of the window and then check if things are working as they should.
Read: Microsoft Excel Tips and Tricks.
2] Set Excel file associations to default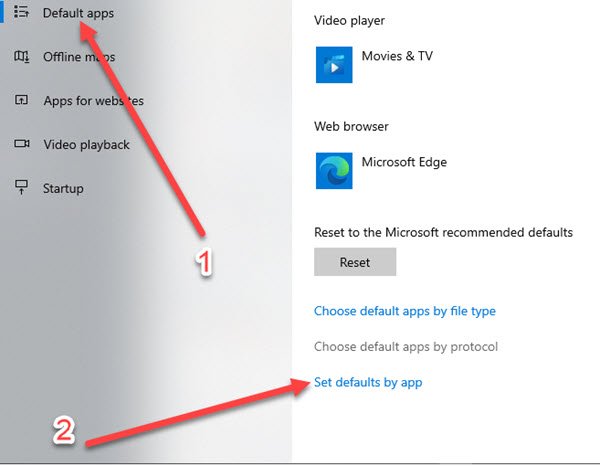 Resetting file associations is not difficult, so let's look at how we can get this done with ease.
OK, so we need to fire up the Settings area by clicking on the Windows key + I.
Once the Settings app is up and running, select Apps from the menu, then navigate to Default Apps > Set defaults by app. From there, click on Excel and decide the associations.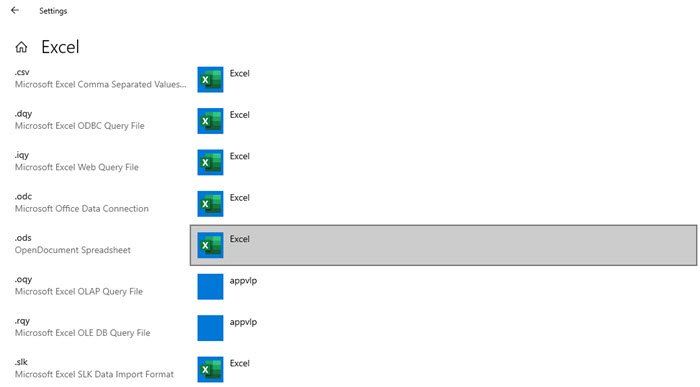 You should now see the search process attempting to find your programs. Once you see Excel on the list, select it then click on Choose default for this program.
From there, the association screen will appear, so when it does, please click on Select All > Save > OK, and that's it.
Read: How to use Excel to design simple Floor Plans.
3] Ignore DDE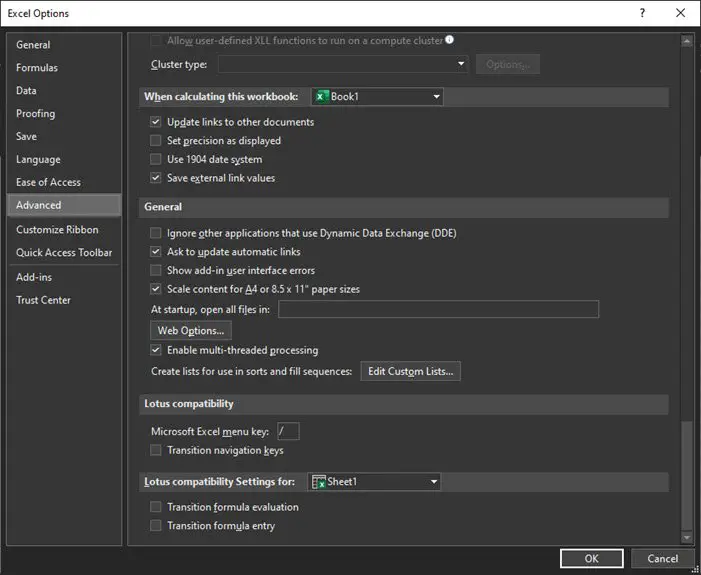 From our experience, there is a chance the ability to ignore applications that use Dynamic Data Exchange is turned on. The best option, at least from our point of view, is to turn it off, so how can we do that, then?
Before we talk about that, we should point out that the function of DDE is to send messages to a program once the user initiates a double-click. The message tells the file to open, so if this is being ignored, then problems will arise.
To solve the issue, open Excel, then navigate to File > Options > Advanced > General, then locate the section that says Ignore other applications that use Dynamic Data Exchange (DDE) and uncheck the box. Click the OK button to complete the task.
4] Repair Microsoft Office
Should all other options fail, then we recommend repairing Microsoft Office. You will need to return to the Control Panel, then select Programs > Uninstall Programs > Microsoft Office, then click on Change. Finally, select Online Repair, and complete with clicking Repair and wait for it to finish the task.
Let us know if anything here helped you.