In its most basic form, the term compliance refers to adhering to the policies created by any entity to meet the objectives of that entity. In government and businesses, they are a set of rules that all parties involved have to stick to. Coming to Microsoft Compliance Program also refers to the company's policies – giving it the right to check whether its employees and customers follow the rules (of relevant contracts). The program also takes appropriate actions against employees, departments, and customers who misuse or break one or more policies. For example, in the next section, let's see what Microsoft Compliance Program is.
What is the Microsoft Compliance Program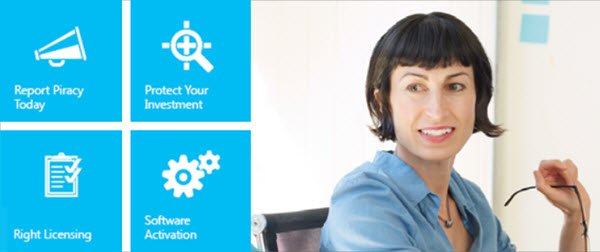 In a sentence, compliance can be explained as a company's standards that must be adhered to while working on its processes.
The first thing to be kept in mind is that whether it is a business or an individual, the entity has to work by the laws of the land. If it is a multinational corporation, its rules will change according to the law of the country where the office is set up. So no "one rule applies all" exists for multinationals like Microsoft.
Second, each company wants to maintain order in its functioning. To this end, the companies create a rule book for every department and the employees in general.
Microsoft also has a set of rules for its end users, so they do not misuse the products and services. For example, when you purchase a service or product, you must agree to specific rules and regulations commonly phrased as "terms and conditions." While most of us simply ignore what is written in the "Terms and Conditions" and "accept" them directly to save time, there may be clauses you might need to know.
For example, if a company purchased a license to run Windows 11/10 on ten computers, it only has to run it on ten computers. If the company becomes a bit greedy and uses 12 computers, it will be illegal. People don't read ToC (terms and conditions) and hence miss out on things like these, and Microsoft may conduct Compliance Checks from time to time to ensure that the user sticks to the conditions.
In almost all clauses in the case of bulk licensing, there is always a clause that Microsoft can continue compliance checks for a few years from the date of purchase of those licenses. Thus, even after four years, if you move to another operating system from any other company, Microsoft still has the right to come over and check if you have been faithful to your word. You may go to court and get a legal injunction on such checks if the time gap is enormous, but there is no point unless there is something you wish to hide.
This is just an example of what the Microsoft Compliance program is. I hope you get the basic idea of compliance regarding Microsoft or any other multinational entity.
The compliance program helps Microsoft in:
Maintaining integrity,
Getting things done on time,
Fixing responsibilities
Preventing misuse of services or products
Avoiding piracy
Setting up standards at Microsoft
There is a special team at Microsoft that drafts policies to be followed in the US and abroad. This team, the OLC, is responsible for understanding the laws of the different countries and then creating policies that benefit both the company and its users. The policies created by OLC need to be approved by the board of directors before they can be implemented. Once in implementation, the board and its assistants make sure that there are no violations. If they find any anomaly, there are penalties in order – created by OLC and approved by the directors.
Violation of Microsoft Compliance Program
If any violation happens while adhering to Microsoft Compliance Program, appropriate action is taken. For example, suppose an employee is found to ignore the standards to adhere to while working. In that case, the person can face a penalty for transfer, suspension, or even termination of employment. If a company is using pirated Microsoft software, then Microsoft may decide to go after that company.
For end-users, the local law is brought into use. Using the above licensing example, if the business owner refuses to allow Microsoft people inside his office for compliance checks (and the contract allows Microsoft to check the computers at that place), Microsoft can get the help of the local court and police. Then the necessary penalties are imposed if the owner is engaged in foul play while dealing with bulk licensing.
Incidentally, this tool Microsoft Security Compliance Manager from Microsoft has nothing to do with policy adherence. It is software that helps you view and alter security settings on servers.
What standards is Microsoft in compliance with?
As a company, Microsoft has to pass through some stringent security compliances that include ISO 27001, ISO 27018, SOC 1, SOC 2, SOC3, FedRAMP, HITRUST, MTCS, IRAP, and ENS. The company also offers third-party reports and independent auditor reports on demand.
What is the Microsoft compliance score?
According to Microsoft Documents,  as a company, your compliance score is a measure of recommended actions that an organization completes to reduce risks around data protection and regulatory standards. While it's a good thing, it is not a guarantee of anything but some of the best practices one needs to follow.