Error Goblin is a free and portable Windows application so that you can check up on error codes when your net is down.
UPDATE: The publishers have decided to remove this Windows app. This appears to have happened within a couple of hours, of publishing this post. A message now appears saying:
"We have decided to remove our Windows app in favour of our iPhone app, we will be updating the Windows app in the future and will update this page when it is ready."
Too bad. Hence the home page links are being removed and comments closed. But you can download it from Softpedia. Also check out these Windows Error Code Lookup Tools. This post on Windows Errors, System Error Messages and Codes may also interest you.

While one can always visit the website online to check up the error code details, this app now lets you do so online too!
If you need additional information on the error code, click on the More information button and a webpage will open up giving you additional information bout the same and a solution if it is available.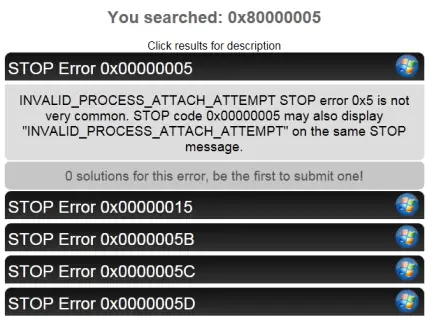 Using error Goblin, yook up any Windows or Mac error codes to find out what they actually mean
You can also post solutions to errors using your  Facebook login.
Download Page.
Addl resources:
Technet's Events and Errors Message Center
These links may also interest you!
Identify Windows error Messages with ErrMsg
How To Copy Error Codes & Messages From Dialog Boxes In Windows.