Windows 10/8.1 are good operating systems, but not everyone likes the overall design of the Start Menu. Now, there are several options to change the Start Menu to your liking, but today we're going to focus on Labrys Start Menu. The free software is easy to understand, which is great because not everyone who uses Windows can be considered as an advanced user. Having something that doesn't come with a deep learning curve is more than welcome in today's world.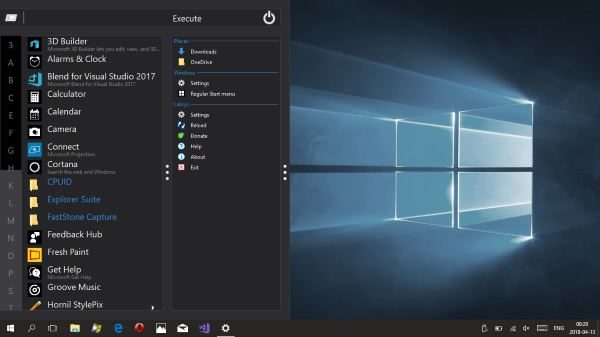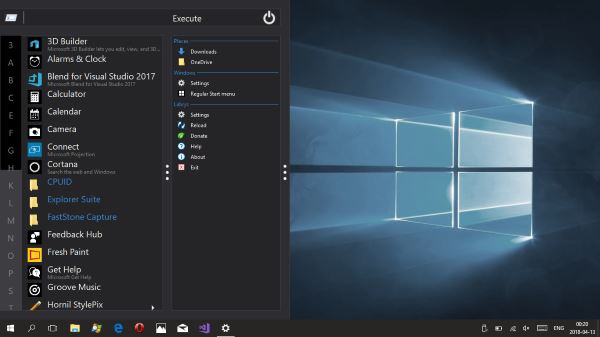 If you're using Windows 10/8/7 and need a new look for your Start Menu and a feature-rich Run dialog box, then we'd like you to check out Labrys Start Menu. It uses a different approach to provide rapid access to apps & command-line utilities with keyboard, mouse, and touch.
Bear in mind that Labrys Start Menu in its current form comes up at over 26MB, a size that's quite small if your internet network is powered by broadband.  Once the downloading is done, double-click to install, and from there, it's time to work some magic.
Labrys Start Menu & Run box replacement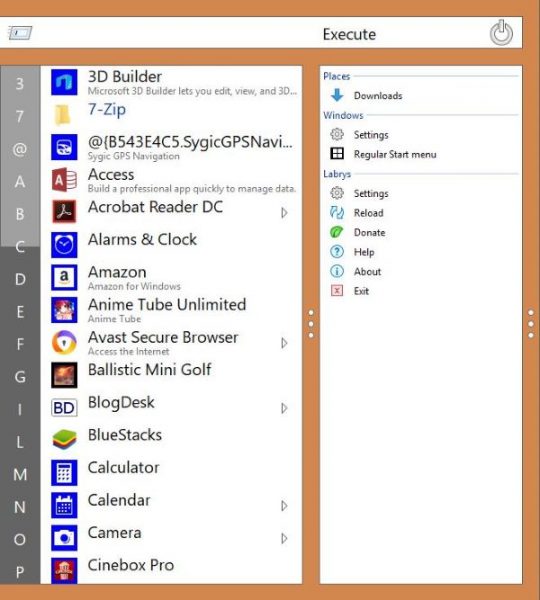 Once the installation is over, it's time to check out all the cool features it brings to the table in a bid to improve your Windows 10/8/7 experience.
The interface is made up of two primary panels, to get to them, you must click on the Start Menu. We have to say, launching the Labrys Start Menu is very fast; in fact, it's faster than the regular Windows 10 Start Menu.
After launching the menu, all the necessary things are there. Administrative Tools and Windows Accessories are located o the left, while Settings is available on the right panel.
Now, like the original Windows 10 Start Menu, all programs are categorized alphabetically. You can click on an alphabet to quickly get to the program you want to launch, and yet again, this task is faster than the regular menu.
It's not pretty with the default Labrys theme, but it works, and much better than expected. Additionally, there's a search and execute box at the very top of the menu. If you want to easily search or run a command, these boxes make things so much faster.
When it comes down to the Power button, it does what one would expect, therefore, no surprises here.
What's inside Labrys' Settings area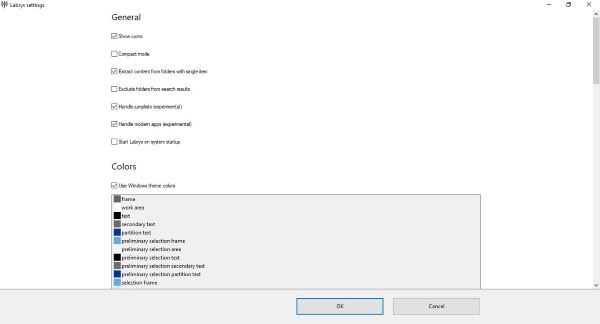 Here we get to see several options that can change the look of the menu and how it works. If you want, it's possible to get a compact look, and handle modern apps. Users can also change the colors of certain sections of the menu if they want something more customized to their liking.
It gets even better when we see a Run command executor box and an app shortcut folder. No doubt this is a powerful Start Menu, but we'd wager it's best used by advanced Windows 10 users.
We should point out that changing to the regular Start Menu doesn't require the uninstallation of Labrys Start Menu. Just fire up the menu, navigate to the right column, and select Regular Start Menu.
Overall, we like it, and we'll continue to use it for a while to see if Labrys Start Menu is worth using for the long-term. You can download Labrys Start Menu from the official website right here.