Project management is a tedious process. With so many things to look after — following schedules, planning resources, and promoting collaboration — the entire process is virtually impossible without the aid of a powerful PM tool. Today, we will take a look at the features that the Free version of Hubstaff Tasks has to offer. It a project management and collaboration solution that aims to simplify the work of project managers and team leaders.
Hubstaff Tasks Free Project Management solution
Hubstaff Tasks is an Agile tool that uses focused sprints and drag-and-drop Kanban boards for greater team clarity. It has several useful features built into its visual interface so that its users can manage their tasks with ease.
Kanban boards: A clean and stylish approach to task management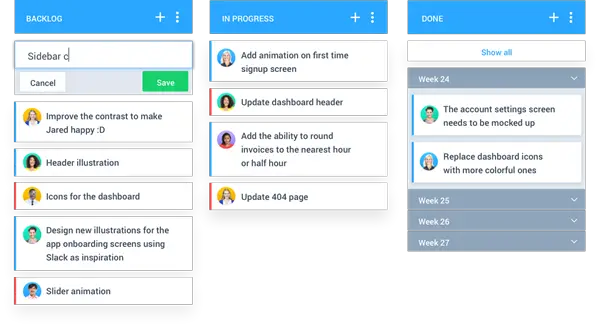 To get started, you need to create a column for each project phase, or each task category; it's up to you. Within these columns, you can create detailed Kanban-style cards to represent your tasks, and where they currently are in terms of progress.
To move a task from one column to another, just drag and drop. Or, set a custom workflow that assigns someone and moves the task ahead with one click. Everyone assigned to or involved in the task will automatically be notified.
Detailed progress tracking with task cards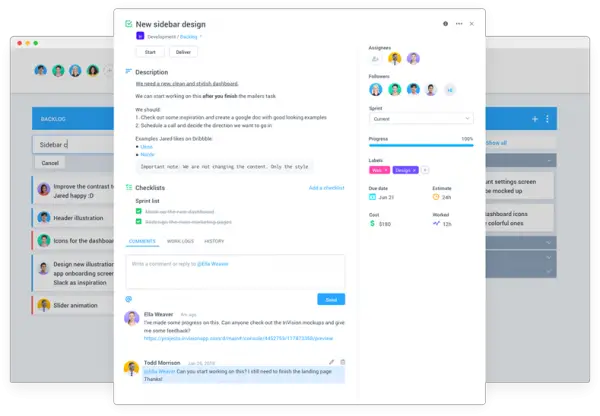 To view the status of a task, click on its Kanban card. This will expand the card and show you information about the task, including:
Assignees and followers so everyone knows who's working on what
The task description, which supports text formatting for quick and easy reference
Attached files related to the task
Due dates and time estimates
Checklists and progress bars so you can monitor task progress without having to ask for updates
Comments with timestamps so you can watch how a task unfolds.
Here, you can see if the task is going along as planned or if you need to make some adjustments.
Agile sprints: Better focus and optimized workflows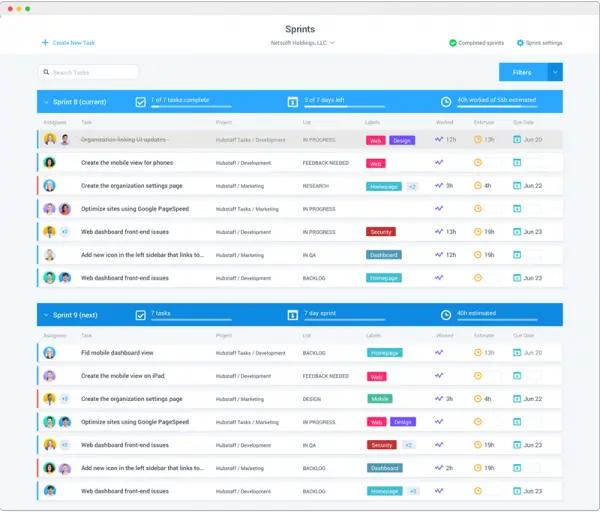 Hubstaff Tasks features sprints, an Agile work approach that's useful not only to developers but also to marketers, e-commerce companies, startups, and any growing team looking for a way to streamline projects.
In this view, you can see all the tasks for the current sprint, and the tasks coming up next. This allows you to focus on the most important tasks at the moment so the project can progress as smoothly as possible. Additionally, you can change the duration of each sprint and what day of the week a sprint starts to fit your team and project needs.
You can visit hubstaffs.com to get started. All Hubstaff Tasks features are included in its Free Plan. It comes with an unlimited number of projects, 100 MB of file storage, and support for up to 5 users.
Read next: Project Management Templates for Excel.