This post talks about what is an STP file and how you can open such files in Windows 11/10. STP or STEP is a 3D assembly file saved in Standard for the Exchange of Product Data (STEP) format. Basically, an STP file is used to store 3D models and to transfer 3D data between CAM and CAD software. STP file is stored in text-based ASCII format in STEP Application Protocols ISO 10303-2xx rules.
Now, how can you view a 3D model present in the .stp/ .step file on your Windows 10 PC? The native 3D apps like 3D Viewer or Paint 3D don't let you open a STEP file. So, you will have to use a third-party tool that allows you to open an STP file. In this article, I will share free software and online web services to visualize STP or STEP files on Windows 11/10. Let's get started!
How to view an STP/STEP file in Windows 11/10?
Here are the methods to view STP files on your Windows 11/10:
Use a free software like FreeCAD to view STP files.
View STP files using a free online service like Autodesk Viewer.
Let us discuss these methods in detail!
1] Use a free software
There are some selected freeware available that support STP files and let you open and view them. Here are the software that you can use to visualize an STP model in Windows 10:
FreeCAD
VariCAD Viewer
BRL‑CAD
gCAD3D
STP Viewer
Let's talk about these STP file viewer software in detail!
FreeCAD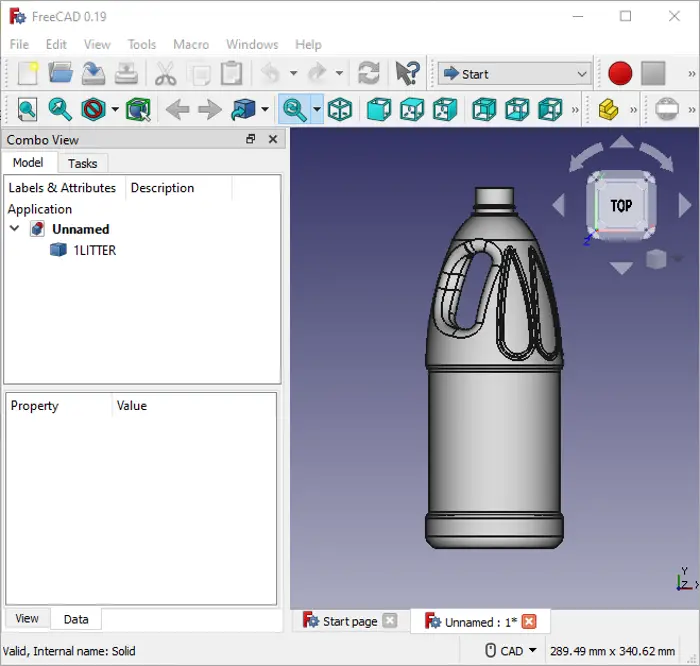 FreeCAD is a free and open-source CAD designing software that allows you to view STP files. It can be used to view various other 2D/ 3D model files too, such as DWG, DXF, OBJ, DAE, PLY, IGS, IFC, STL, WRL, VRML, etc. In it, you can find a variety of visualization tools such as different draw styles, move, pan, rotate, zoom in/ out, multiple view modes, etc. It also provides a measurement feature to check the length between two points in a model.
It can also be used to edit STP files as it is primarily a 2D/ 3D CAD software. For that, it offers different workbenches; you can choose the type of tools you want to edit the 3D model. Also, it lets you convert STP to other supported 3D file formats.
VariCAD Viewer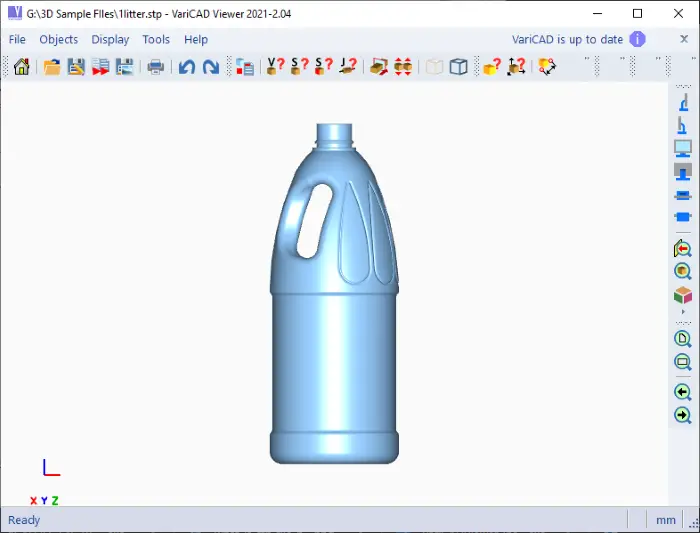 VariCAD Viewer is a nice free STP file viewer for Windows 10. You can use it to view STP and DWG and DXF files. It offers multiple good viewing tools like navigation panel, zoom, rotate, pan, back view, front view,  bottom view, view perpendicularly to plane, isometric view, and more. It provides some measurement tools on the toolbar using which you can measure the volume of the solid, center of gravity coordinates, mass density, surface area, and moment of inertia. You can also view 3D object, space, and distance information.
Apart from viewing STP files, it can be used to convert STP to a high-resolution image. It contains a Batch File Conversion feature using which you can batch convert files from one format to another, e.g., STEP to IGES, STEP to STL, etc.
BRL-CAD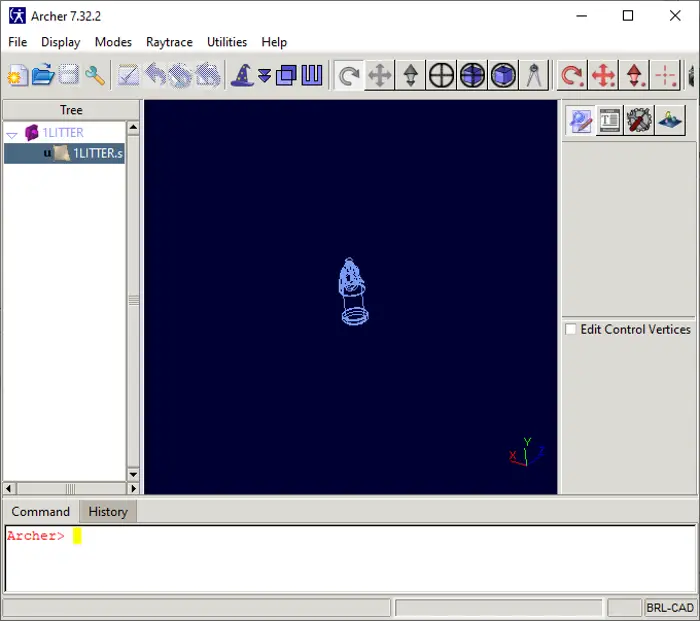 BRL-CAD is a free modeling software that lets you visualize STP files on Windows 10. It provides handy view tools to properly view an STP model from different orientations. Some of its tools include a measurement tool, enable lighting option, scale view, component select mode, ray trace function, rotate, etc. You can also edit STP files using it.
gCAD3D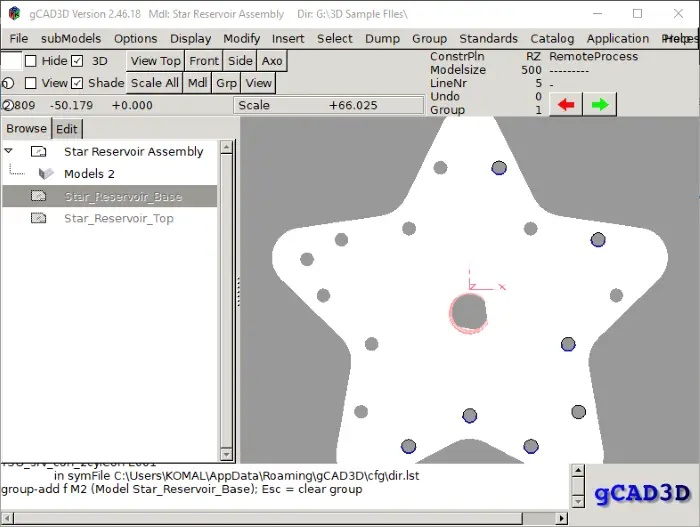 gCAD3D is a free and open-source STP file viewer for Windows 10. You can even edit STP files using it. It provides you standard view features like multiple view modes (top, bottom, front, etc.), shades options, etc. You can also view IGES, DXF, VRML, SVG, and more files in it.
STP Viewer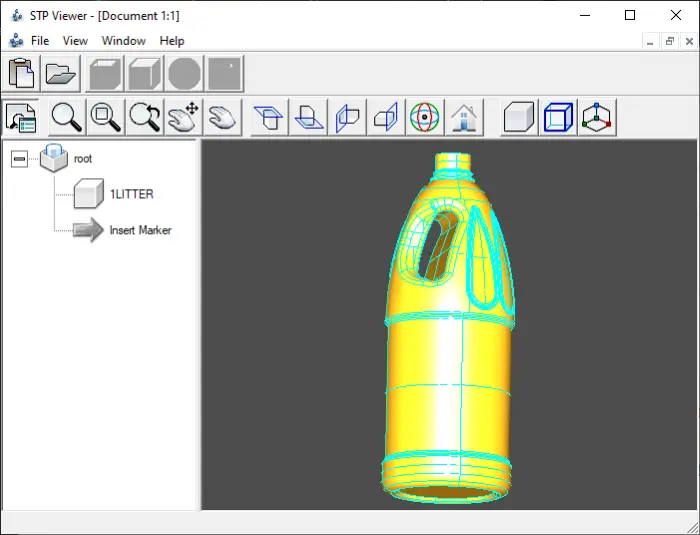 STP Viewer is a dedicated freeware that you can use to open and view STP files in Windows 10. You can view a model in different view orientations and modes, like top, bottom, front, back, left, right, side, etc. Additionally, features like normal zoom, dynamic zoom, dynamic pan, global pan, dynamic rotation, and more also offered by it.
You can get this software from stpviewer.com.
2] View STP file using a free online tool like Autodesk Viewer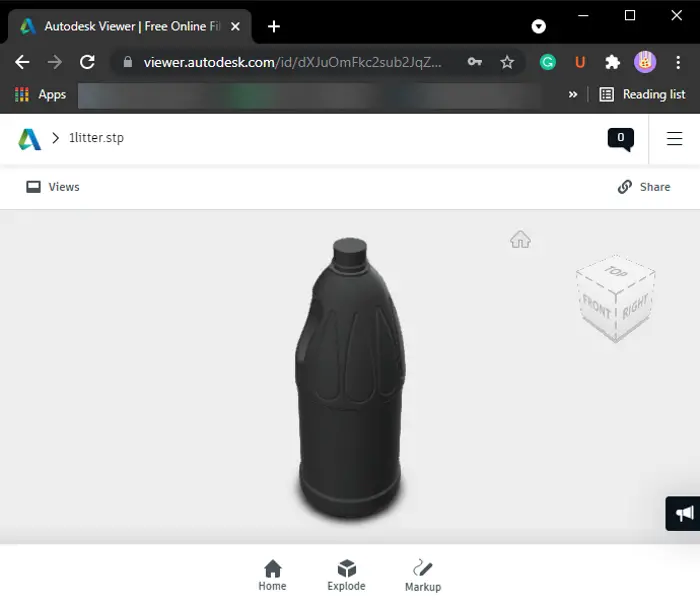 There are some free online tools that enable you to view STP files. Here are some of the better online STP file viewer websites that you can use to visualize 3D models saved in STP file:
3DUsher.com
Just like any online tool, you can open these viewers in your web browser, import STP file from your PC, and then view the 3D model saved in it. These provide all nice handy tools to view and analyze an STP file properly, like change view mode, measure the distance between points, zoom in/ out, pan, rotate, etc. These web services also let you view other CAD files including IGES, OBJ, PLY, DWG, DXF, etc.
That's it!
Now read: What is STL File and how to view it?