Are you in the market for a research organizer tool? If such is the case, you're in the right place here because we will talk about a tool known as Zotero. It's open-source software integrated with your word processor and web browser. What makes Zotero a great tool is that it can collect all of your research, allowing you to organize and synchronize your entire material and share it from anywhere in the world. It's pretty slick for what it offers, and it is free.
Here's the thing, to take advantage of the cloud features, you must first create a Zotero account after downloading and installing the app.
What is Zotero used for?
Zotero is research management software that helps you collect, organize, cite, and share research. It also offers the ability to install add-ons. This free, easy-to-use tool helps collect, organize, cite, and share research.
How to use Zotero
Once the service is up and running, you should come across three panes; one on the left, another on the right, and the final one in the middle. The left-hand pane is where you'll find a list of your collections, while the right pane consists of your entire citation information.
The pane in the middle, it holds your items that are in a selected collection. So yes, Zotero is more than you might expect, and from our experience, it works quite well.
Because Zotero is integrated with your web browser, searching for content is a breeze. Most content from your web browser can be added to your library with ease. Files such as videos, audio, PDFs, and images are also supported.
If you have a lot of text context, they're all indexed here as well. Therefore, you should have little problems finding what you want quickly. To make things even more interesting, it doesn't matter if files are saved online or offline; everything is available.
We should point out that it's possible to save your searches, so that's great.
No folders required
Whatever research you have, they are all organized into collections and sub-collections similar to a playlist. You can even tag items with relevant keywords for easy finding. Furthermore, you can set the database in your library to enable tagging automatically when new items are added.
The most important feature of Zotero is the ability to transfer an share files anywhere you want. You see, sharing makes it easier for users to collaborate with associates or colleagues on several issues relating to work or just in general. You can download Zotero from the official website right here.
Can't install Zotero software
Some folks may encounter problems and errors when installing Zotero, so how does one get around it?
Now, when installing the app, some folks may come across an error that doesn't allow the installation to complete. Don't go ahead and abandon the program because, chances are; there's nothing wrong with the executable file.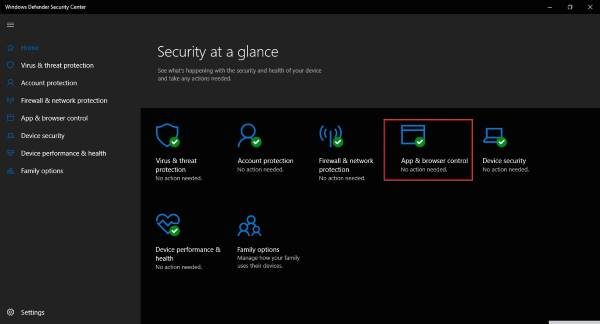 Can't install Zotero? Check if Windows Defender is activated because that's where the problem lies. If it is, then it's time to make key changes to the security tool but reverse the changes once Zotero is installed.
Press the Windows Key + I to fire up the Settings app, then select Update & Security. Click on Windows Security, then finally choose Open Windows Defender Security Center to launch Windows Defender.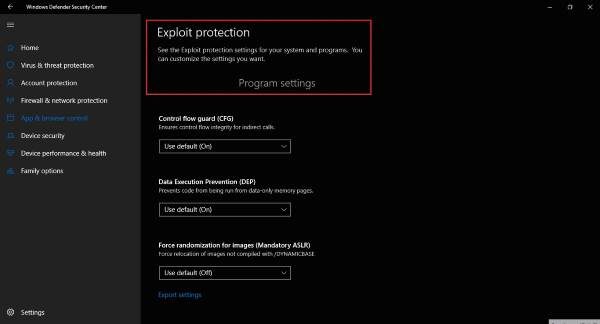 It's now time to get down to the meat of the issue. You see, Zotero is not working due to one or more of the settings within the Exploit protection section.
We're not certain which one is at the root of the issue, so we decided to turn off all. To get there, click on App & browser control, then scroll down to the bottom, and from there, select Exploit protection settings.
You should now see a list of options that are on by default. You need to turn off every one of them, then restart your computer.
Once the computer is up and running again, make another attempt to install Zotero. It should work just fine at this point.
After installing and checking that it works without a hitch, proceed back the Exploit protection settings, and turn on all options that were previously turned off.
These settings are important because they add an extra layer of security to Windows. Be sure to restart your computer a second time, check again if Zotero is still working and you're done.
Read next: Free Personal Finance apps for Windows.