Minecraft on its own is one of the best video games there is, but it can be better with mods such as Pixelmon, one of the most popular Pokémon mods available for the game. Now, this mod is installed on thousands of computers, but not all users know how to take advantage of the commands. We will explain how to use the commands, but before we do, we must first discuss how to install the Pixelmon Mod for Minecraft.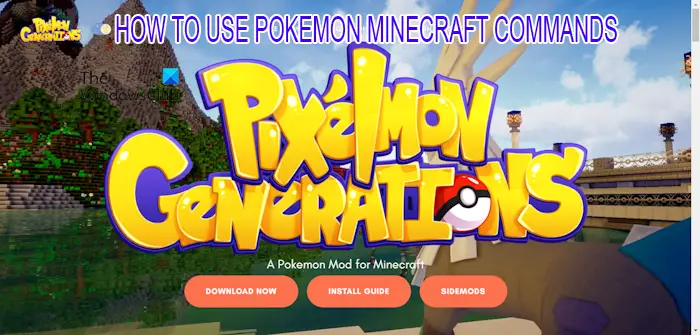 How to install Pixelmon Mod for Minecraft
Follow the steps in this article to learn how to download and install the Pixelmon mod to Minecraft effectively.
Ensure Minecraft: Java Edition is installed
Install Forge
Include Forge to Launch Options
Download and install Pixelmon
1] Ensure Minecraft: Java Edition is installed
Here's the thing: the Pixelmon mod only supports the Java version of Minecraft, which means if you have the Bedrock version on your computer, you'll be out of luck.
You can download the Java Edition via the official website. Also, make sure you have at least 2GB of RAM for storing the mod.
2] Install Forge
Next, you must download and install Minecraft Forge. For those who aren't aware, Force is an open-source server that allows players to install and run Minecraft mods free of charge. It simplifies the compatibility between community mods and the game itself.
To install this mod, please visit the official website.
From there, open the installer, then select Install Client.
3] Include Forge to Launch Options
After installing the Forge tool on your computer, open Minecraft: Java Edition.
Navigate to Launch Options, then select Advanced Settings.
Go to Add New, and from under the Version Tab, click on Forge.
Hit the Save button, then close Minecraft.
4] Download and install Pixelmon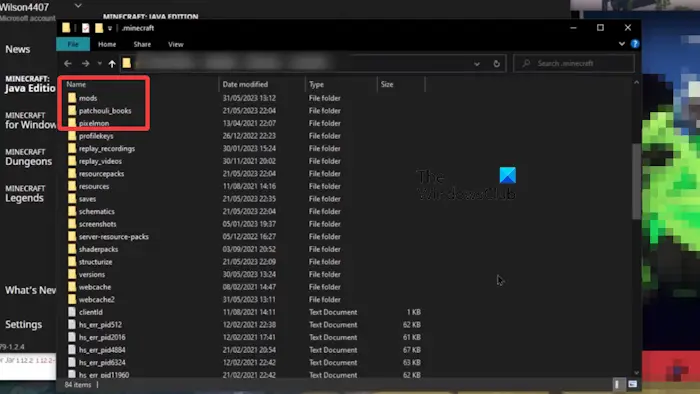 From your favorite web browser, go to the official Pixelmon website and download the latest version.
The next step here is to go to Minecraft's game directory.
Here, you will find a folder titled Mods.
Select and drag the Pixelmon files to the Mods folder.
You can now launch Minecraft: Java Edition and enjoy what the Pixelmon mod offers.
How to use Pixelmon Mods
Learning to use Pixelmon mods for Minecraft Java Edition is easy if you follow these steps carefully.
Pull up the command console
List of Pixelmon commands
1] Pull up the command console
Press the "/" key on your keyboard to open the command console.
Remember that console commands will not work if you're not on a server that supports them.
2] List of Pixelmon commands
Players who are not certain of the supported commands can have a look at the provided options below.
/breed
/checkspawns
/endbattle
/freeze
/givemoney
/givepixelsprite
/pokebattle
/pokebattle2
/pokegive
/pokeheal
/pokereload
/pokespawn
/pokesave
/pokestats
/printstore
/psnapshot
/redeem
/resetpokestats
/spectate
/struc
/teach
/transfer
/unlock
/warpplate
With the Pixelmon mod and commands, Minecraft players can bring hundreds of Pokémon into their game world. We suggest using the best Minecraft seeds before loading up the mod, but before that, check the current version of the mod.
Read: How to put out a campfire in Minecraft
Can you play Pixelmon without Java?
As it stands right now, you will require Minecraft: Java Edition to play Pixelmon. If you have to download and install the newest version of the Java Edition, then please do so from the official website. Keep in mind that the Java Edition is the best where mods are concerned.
How to summon a Pixelmon Pokémon in Minecraft
This is another simple action that will not take a lot of time out of your limited playtime. Simply press the slash key (/) on your keyboard, then type pokespawn 'Name of any Pokémon'. For example, the command can be /pokespawn Pikachu.
Hit the Enter key when you're done and right away your Pikachu or any other Pokémon you've chosen will be generated in your Minecraft world.