Killer Network Manager might not have a very positive name but it is from a reputed company Intel. However, there are a lot of questions regarding this tool in the mind of various users. What is the need for this manager, and how to uninstall the Killer Network Manager on a Windows computer? In this post, we will talk about everything you need to know about the Intel Killer Network Manager and how you can remove it from your computer, if you want to.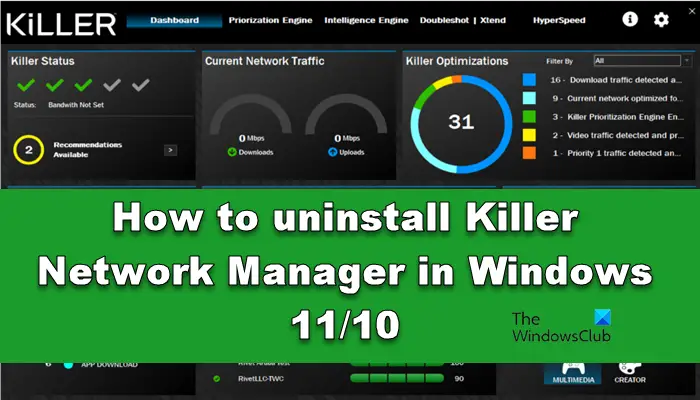 What is Killer Network Service Windows 11?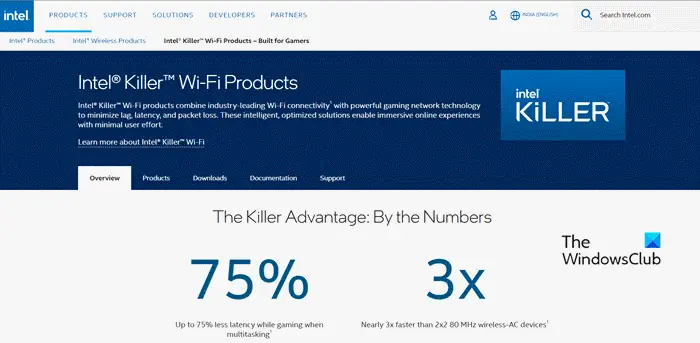 Killer Network Manager or Service is an Intel service that works in the background. When the Intel WiFi band is installed on your computer, the network manager is installed alongside all the drivers. They are usually helpful when gaming as it reduces the latency. So, more often than not, they will be installed on a high-end gaming computer.
Killer Network Manager is neither virus nor malware. It is a genuine Windows program developed by Intel.
How to remove Killer Network Manager in Windows 11/10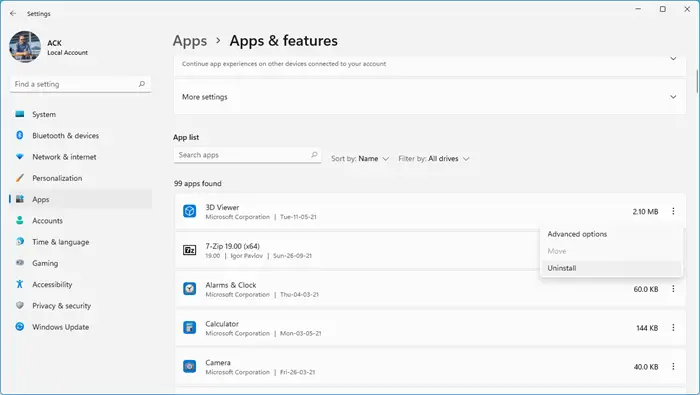 Even though Killer Network Manager is a background process, it is not mandatory for your computer. It's neither a security program nor a core Windows application. Also, removing it won't stop the games from accessing the network. Most games in this day and age are optimized enough to use the available bandwidth and not cause high ping. So, let us uninstall the Killer Network Manager from your computer. Follow the steps mentioned below to do the same.
Open Settings by Win + I.
Now, navigate to Apps > Installed apps or Apps & Features.
Search for "Killer Network Manager"

 Windows 11: Click on the three dots and select Uninstall.
Windows 10: Select the app and then click on Uninstall.

Click on the Uninstall button when prompted to confirm your action.
Finally, follow the on-screen instructions to complete the uninstallation process.
Hopefully, this will do the job for you.
Read: Intel(R) Wi-fi 6 AX201 160MHz driver not working
Should I uninstall Killer Network Manager?
Killer Network Manager is not an essential component of your computer. Therefore, if it is showing high CPU or memory usage, there is no harm in deleting the application from your computer for good. Most probably, there will be no negative impact of this decision.