Spotify has a feature where users can listen to music privately. You see, whenever you are playing your favorite tunes, your followers can see what it is you're listening to. This is not good if you want to protect your privacy, therefore, it makes sense to make use of the private stream feature the Spotify platform has on offer.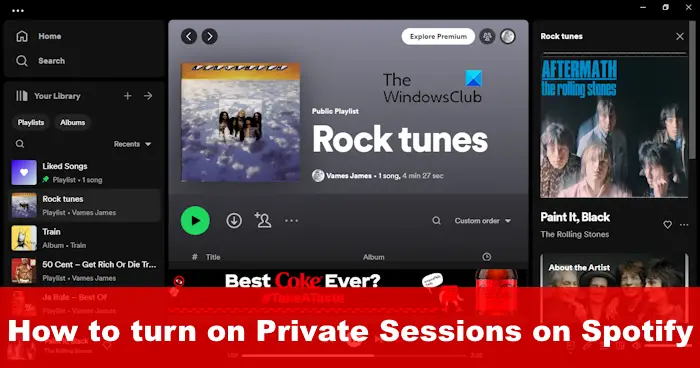 What is Private Session on Spotify?
Spotify shows your listening activity to all of your followers by default. But some users would prefer to have this activity privatized, which is where the private session feature comes into play. You see, whenever you're in a private session, Spotify will never record your listening activity and share it with others. All things you listen to when in this mode are made private is hidden from all your followers, and this can be enabled on both mobile and desktop.
Enable Private Session in Spotify on Windows PC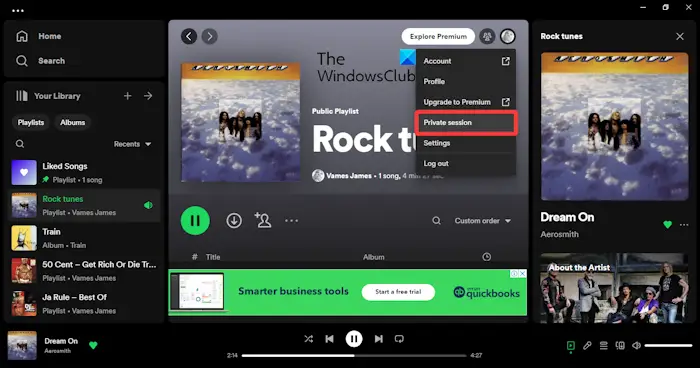 Turning on the private session feature on Spotify is a lot easier with the desktop application, so let us explain what needs to be done.
Open the Spotify app on Windows.
Sign in if you haven't done so already.
From there, click the Profile Icon that is located at the top-right corner.
Select the Private session option from the drop-down menu.
Right away you will see a lock icon that suggests the private session feature is turned on and working.
READ: When does Spotify Wrapped come out?
Turn on Private Session on Spotify on Mobile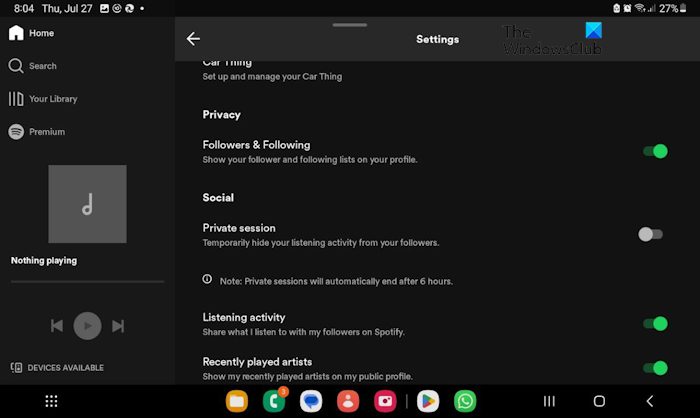 When it comes down to enabling Spotify on a mobile device that is powered by Android, iPhone, or iPad, the task is also an easy one. Let us discuss how to get this done.
Open the Spotify app on your smart device.
Tap the Home button at the bottom of the screen.
After that, tap the Settings button that is located at the top-right corner of the screen. It looks like a gear icon so quite hard to miss.
When the Settings menu appears, please scroll down until you come across Private Session.
To the right of the label, you will see a toggle button.
Tap the toggle button to enable Private Session.
It is now possible to listen to all your favorite music and podcasts in private, safe from the prying eyes of your followers.
READ: The Spotify application is not responding on Windows 11
Why is my Spotify private session not working?
The private session feature on Spotify may stop automatically, which would make it appear as if it is not working. This usually happens after a long period of inactivity, well, 6 hours to be exact. All you have to do to solve this problem is log out and log in to your Spotify account.
What happens when you share a private playlist on Spotify?
Private playlists that do not appear on your profile can be shared, but if you do so, the recipients can play, follow, and share them with anyone they wish. Understand that playlists followers can showcase them on their profiles, and if the playlists are collaborative, then any recipient can edit them.