Sometimes when opening a PDF file, it will give off a security warning. The warning is displayed for PDF files that are transferred or run programs and macros that can be harmful to your computer. Adobe Reader and Acrobat Reader can detect potential risks that can trigger a warning by clicking a link, website, or action that can transfer viruses. Adobe Reader and  Acrobat Reader cannot tell you if the website has unsafe content; the warning checks the URL to ensure it matches the site you expected.
A PDF or Portable Document Format file is one of the most used file formats today; it is a Read-only document that preserves the page's layout. PDF is generally used for documents such as ebooks, scanned documents, application forms, and more.
How to turn off PDF Security Warnings
In this tutorial, we will disable the security warnings for a PDF file in the Adobe Reader or Acrobat Reader App.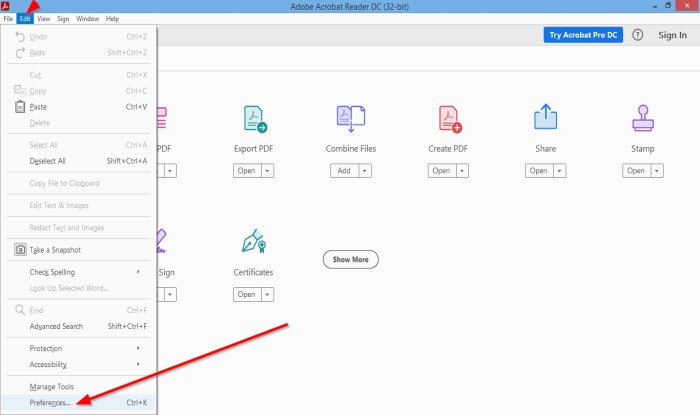 Go to Edit on the menu bar.
In the Edit drop-down list, select Preferences.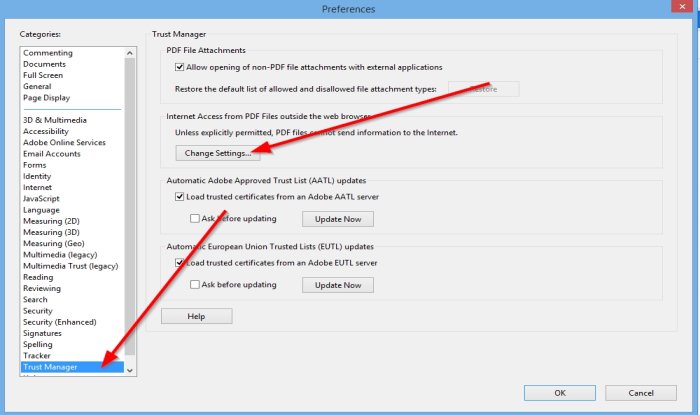 In the Preferences dialog box, click Trust Manager.
Were you see  Internet Access from PDF files outside the web browser.
Click Change Settings.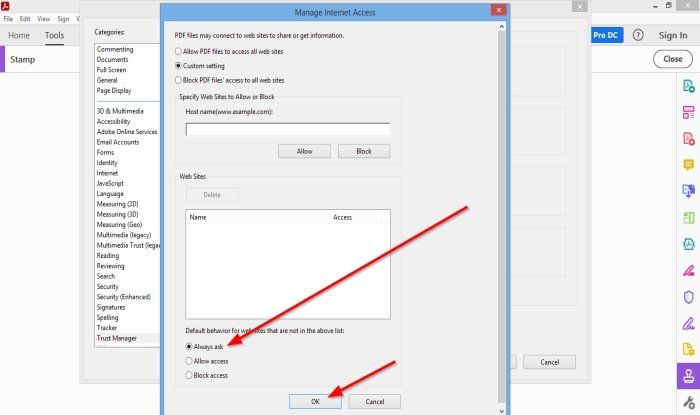 A Manage Internet dialog box will appear.
Inside the dialog box where you see' Default behavior for web sites that are not in the above list.'
Click  Allow Access.
Then OK.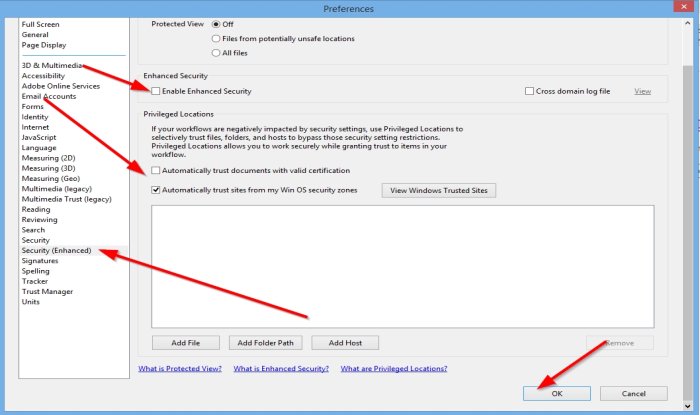 The other method is to click Security (Enhanced) in the categories section.
In the dialog box, where you see Enhanced Security, you can remove the tick from the box by clicking on it.
Under Privilege Locations, you can choose to click the checkboxes of the' Automatically trust documents with valid certification' or 'Automatically trust sites from my Win OS security zones.'
Privilege Location allows you to work securely while granting trust to items in your workflow.
I hope this helps; if you have questions, please comment below.