Want to play an RTSP stream in VLC media player on Windows 10 or any other supported OS? This tutorial will guide you on how to do that. Real-Time Streaming Protocol (RTSP) is a protocol that is used to transfer real-time audio or video between a client and a server. Using it, the multi-media data can be transferred and rendered simultaneously. It is primarily used in controlling the streaming media servers in entertainment systems.
The RTSP servers use two standard protocols including RTP (Real-time Transport Protocol) and RTCP (Real-time Control Protocol) in conjunction to stream multi-media data. Some vendors even use proprietary transport control protocols. It is mostly used in surveillance and CCTV architecture.
A basic RTSP URL has an IP address followed by the stream number like below:
rtsp://IP Camera Address/Stream#
If an RTSP stream is password-protected, the stream URL has to include the username and password before the IP address, like:
rtsp://Username:PASSWORD@IP Camera Address
You can also use additional commands at the end of the RTSP stream like channel, subtype, etc.
Now, there are a few free media players that come with the capability to play RTSP streams. Usually, you can view RTSP streams in dedicated surveillance camera viewer apps. However, in this article, I am going to show you steps to play the RTSP stream in one of the widely used media players i.e., VLC media player. Let's check out the steps now!
How to play RTSP Stream in VLC media player
VLC media player allows you to view live network streams including RTSP. Here are the basic steps to play RTSP stream in VLC media player:
Download and install the VLC media player.
Launch VLC media player.
Go to the Network Stream option.
Copy and paste the URL to an RTSP stream.
Click on the Play button.
Let us discuss these steps in detail!
Firstly, you need to make sure the VLC media player is installed on your PC. If not, you can download and install the VLC media player on your computer.
Now, launch the VLC media player application and then go to its Media menu. From here, click on the Network Stream option. Or, you can also press Ctrl + N hotkey to open up the Network Stream wizard.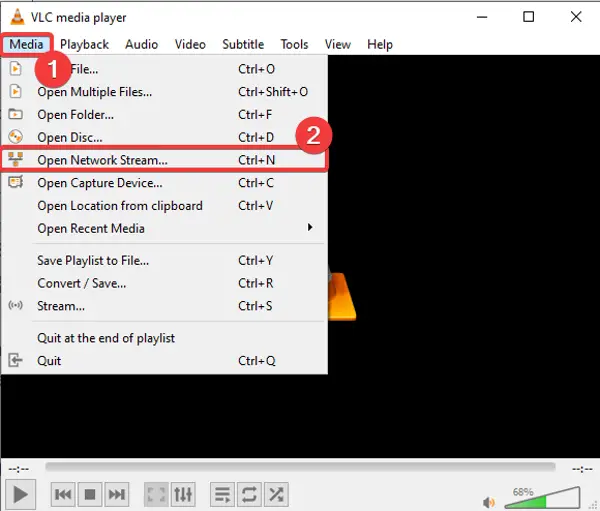 Next, in the Network tab, enter the RTSP stream URL in the Please enter a network URL field. After that, simply click on the Play button.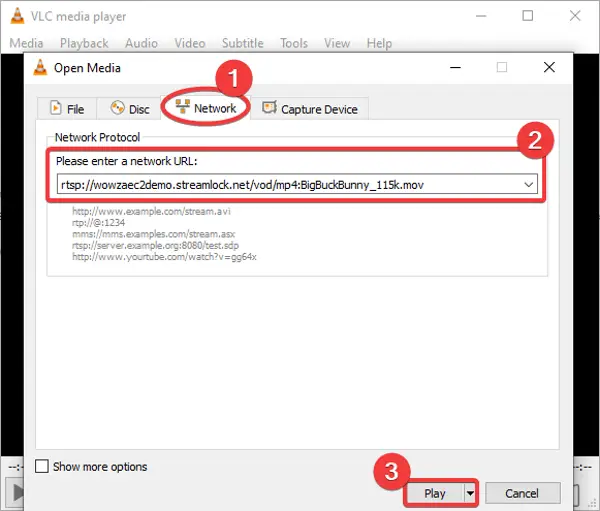 In case you want to set up some options for live streaming, click on the Show more options checkbox. It will show you several options including caching, start time, stop time, play another media synchronously, Edit Options, MRL, etc. Set up these options and click the Play button.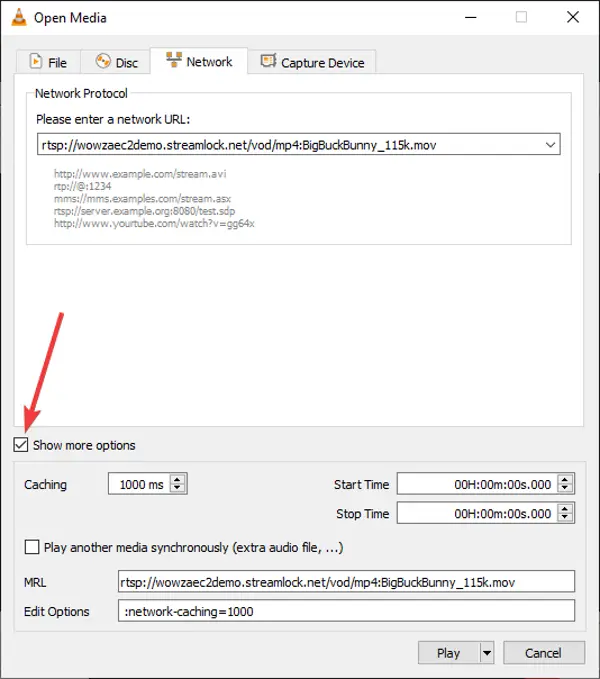 You will now be able to watch the RTSP stream in the VLC media player.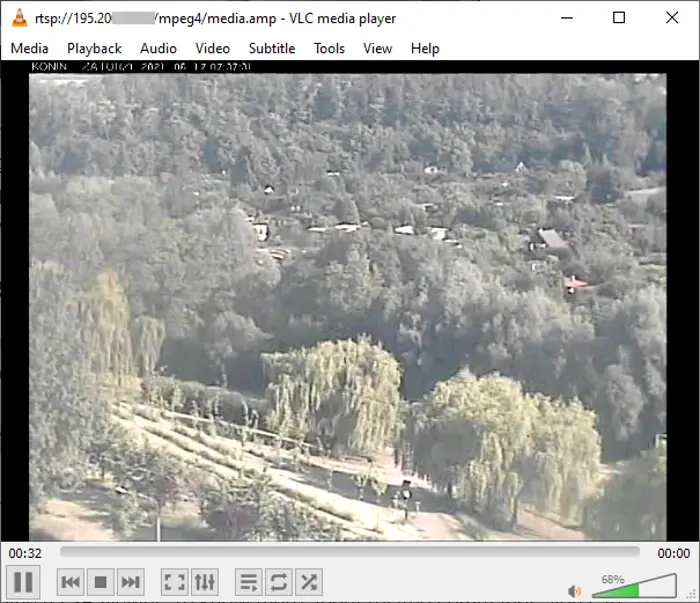 If you want to use the RTSP stream locally, you can convert it. For that, simply open the Network Stream option and enter the stream URL as mentioned in previous steps. Then, click on the Play drop-down button, and from the multiple options, press the Convert option.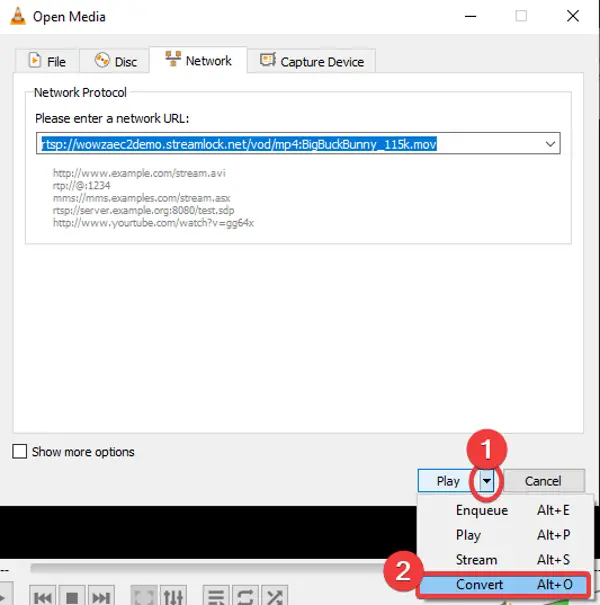 A Convert window will open up where you can set up the output profile like format (MP4, MOV, AVI, FLV, etc.), deinterlace, dump raw input, etc. You can find more profile editing options like video codec, audio codec, resolution, filters, and more by clicking the Edit selected profile option. After configuring these parameters, enter the destination location and then tap on the Start button.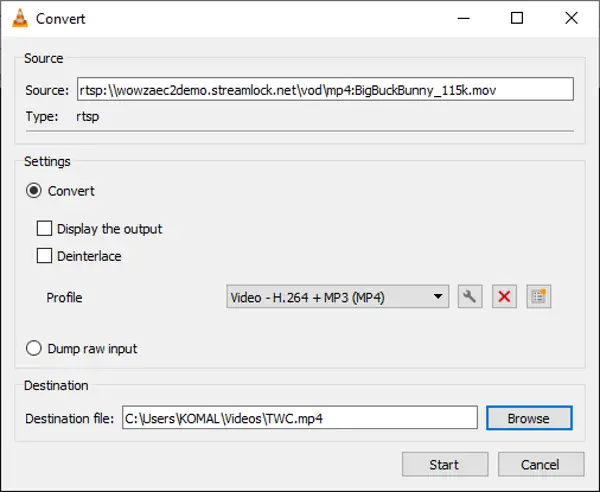 It will convert the RTSP stream and save it to the selected video file in some time depending upon the RTSP stream duration.
That's it! Hope this article helps you learn how to play and convert an RTSP stream in VLC media player.
Now read: