In this post, we will show you how to open & view exported .TSV files on Windows 10 PC using Excel. You can also use free TSV file viewer software or online tools. TSV or Tab-Separated Value Files contain text data which can be converted into spreadsheet format. A tab-separated values file is a simple text format for storing data in a tabular structure.
Open TSV files on Windows 10 PC
A .TSV file cannot be opened into an Excel editor directly. The default application to open TSV files is a text editor. Thus, if you need the contents of a .TSV file in spreadsheet format, then you would have to import the data. Since it is not possible to open a .TSV file directly into an Excel editor, open the Microsoft Excel application, and create a blank file.
Open a blank Excel workbook
Select Data tab
Click on the From Text/CSV button
Open the TSV file
Click on Import
Verify the data and select Load
Finally select Close & Load.
Follow the detailed procedure to pull data from the .TSV file:
1] Click on the cell from which you wish to insert the data. For ease of explanation, I selected cell A1.
2] Go to the Data tab and in the Get and Transform Data section, select From Text/CSV.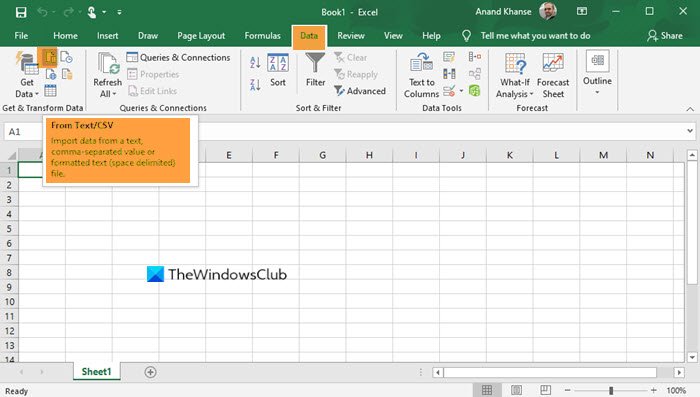 3] Browse the .TSV file and open it. Please note that you would have to select the option from the drop-down menu to All Files since .TSV format isn't among the usual options.
4] Click on Import.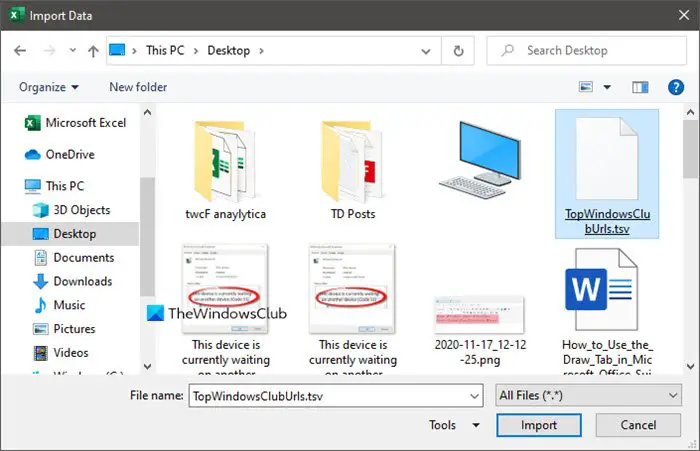 5] Check the displayed data and after verifying the format, please select Load.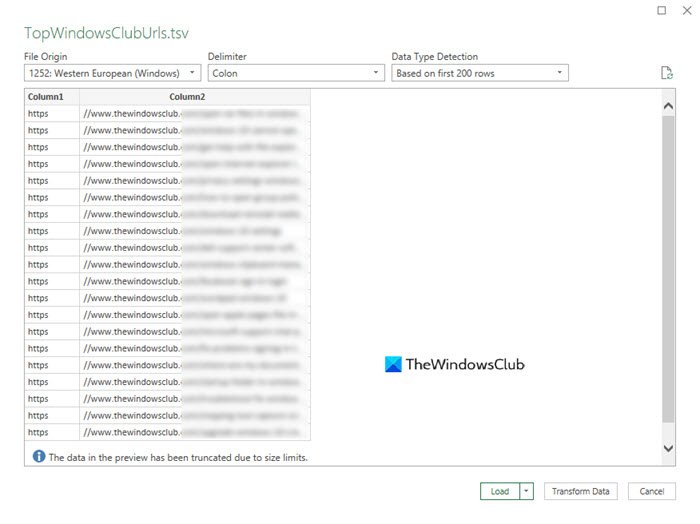 6] In the next window, select the option Close & Load.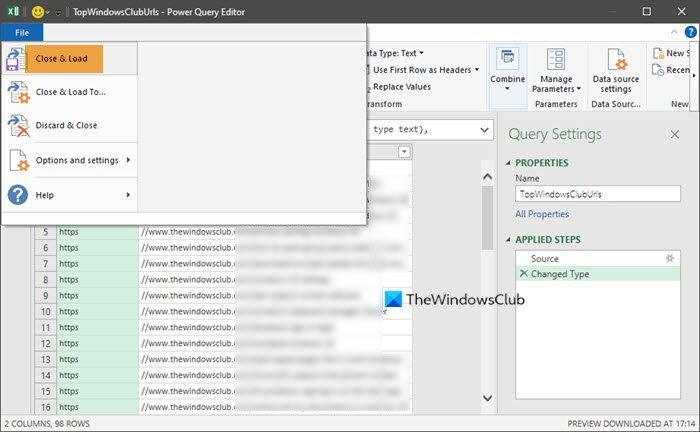 7] The data will replicate on the Excel sheet in the form of tables.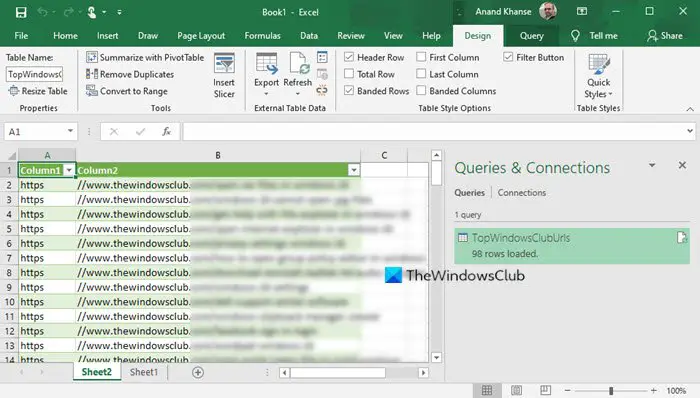 This was the situation with Microsoft Excel, however, you can also view this data with other TSV file viewers.
Free TSV file viewer software & online tools
To start with, .TSV files can be viewed through all text editors like Notepad, Wordpad, and Microsoft Word. However, the issue is that they do not organize data in spreadsheet or tabular format. The whole point of creating a .TSV file is to make sure the data is in the .TSV format. Here are some other free apps to help you:
Apache OpenOffice
LibreOffice
Microsoft Excel Online
Google Sheets.
1] Apache OpenOffice
OpenOffice is one of the most popular alternatives to Microsoft Office. It can well be used for opening .TSV files. This is classic software and has been in the market for more than a decade.
2] LibreOffice
LibreOffice is perhaps the closest to what you can get to the otherwise premium Microsoft Office software. To open .TSV files, LibreOffice is an excellent alternative.
3] Microsoft Excel Online
Microsoft Office Online is a free version of Microsoft Excel which can be accessed online. It has almost the same functionality as the desktop version and is worth trying for opening .TSV files.
4] Google Sheets
Google Sheets is a very popular online alternative to Microsoft Excel and it is a pretty sophisticated software. You can open with .TSV files through it. It can be accessed here.
Please let us know if you have any further suggestions in the comment section.