The ability to download videos from Hulu is something you can do right now, but if you want to get it done on Windows PC, the process is more complicated. From what we can tell, downloading content from Hulu is primarily supported on Android and iOS, but there are ways to get around this restriction on Windows PC.
How to download Hulu videos on Windows PC
Downloading video content from Hulu on Windows is easier than you might think. Still, the task will not be as straightforward when compared to downloading the same content from Android or iOS devices. So, if you're still interested, then keep reading to learn how to make the next move.
Download ShareX
Go to the Capture tab
Download FFMPEG
Open the Task Settings area
Screen recording options
Install Recorder Devices
Choose the Audio Source
Open the video of choice on Hulu
Record your video for offline viewing
1] Download ShareX
Before we can move forward, you will need to download a screen-sharing app known as ShareX. We are not going to discuss how to fully use this tool, so if you're new to using it, then we suggest reading the linked post.
2] Go to the Capture tab
The next step, then, is to open ShareX, then from the left pane, you must click on the Capture tab. It will reveal a dropdown menu.
3] Download FFMPEG
Selecting the Screen Recording option will prompt you to download FFMPEG. Please do so, but worry not about installation because ShareX will do all the work.
4] Open the Task Settings area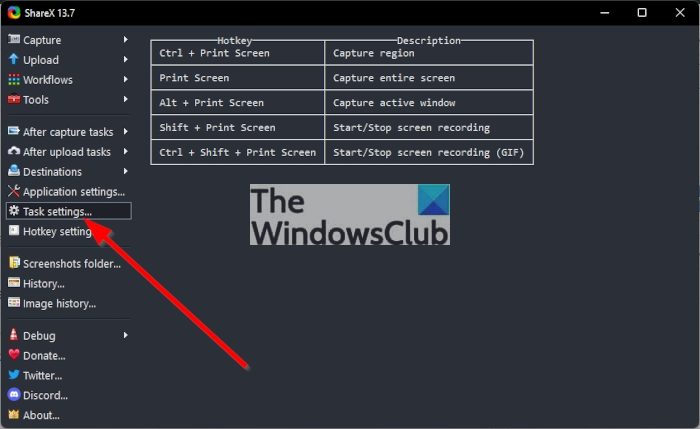 This is not the time to initiate a screen record unless you're not interested in audio. Therefore, you must return to the main menu, then the Task Settings tab.
5] Screen recording options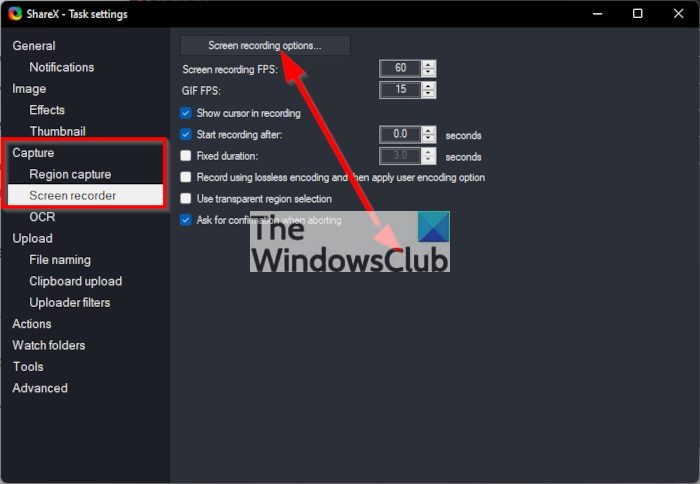 OK, so from the Task Settings window, go on ahead and click on Screen Recorder under Capture, and after that, select the Screen Recording Options button.
6] Install Recorder Devices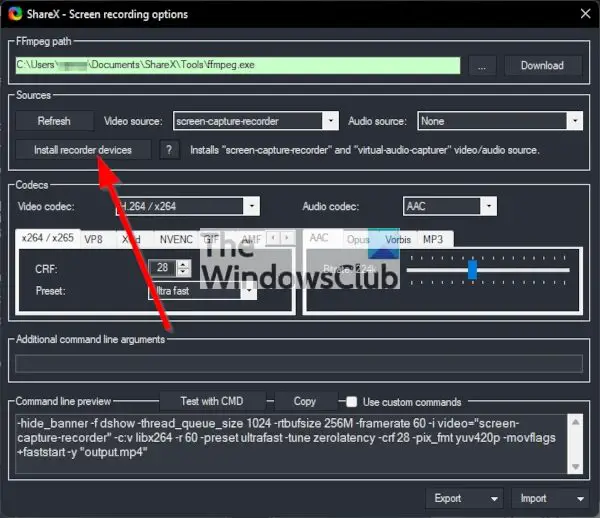 When the new window makes an appearance, waste no time by selecting Install Recorder Devices. Doing this will install some key components for ShareX.
7] Choose the Audio Source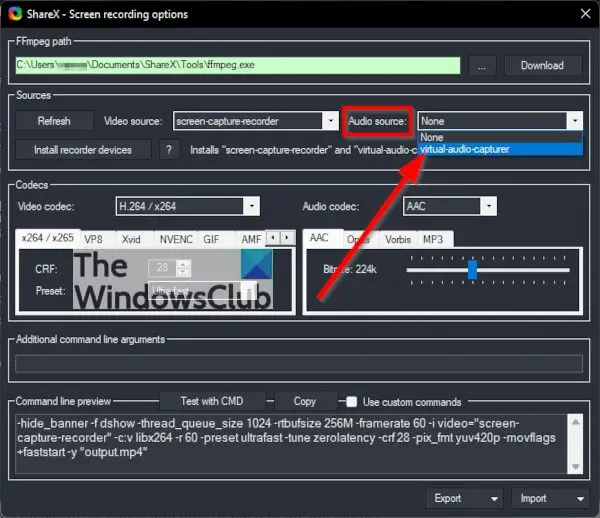 After the installation has been completed, return to Screen Recording Options and be sure to change the Audio Source to Virtual Audio Capture, then close all the windows except for the main ShareX menu.
8] Open the video of choice on Hulu
You are now required to fire up the Hulu app from the Microsoft Store or navigate to the official web page. After you've signed in, find the preferred video you want to record and open it. Now, do not press the play button just yet. If it auto-plays, please press pause and bring it back to the beginning.
9] Record your video for offline viewing
Finally, right-click on the ShareX icon via the Show Hidden Icons section on the Taskbar, then go to Capture > Screen Recording. Draw a box around the Hulu video, then top it off by clicking the play button.
When you're done, hit the Stop button and the video will automatically be saved to your computer.
How do I get Hulu for free?
Go to Hulu.com via your favorite web browser, then select Start Your Free Trial. Choose the plan you're interested in, and from there, add your payment information and that's it. You now have 7 days to watch whatever you want for free.
Is Hulu better than Netflix?
Netflix has more content when compared to Hulu at this point. However, if you're interested in network TV programming, then this is something Netflix does not offer. Also, the folks at Disney are offering a Disney Plus and Hulu bundle, so that could be a real contender against Netflix.
Read: ShareX makes taking and editing screenshots and sharing them on social websites easy