Web Proxy Auto-Discovery or WPAD allows apps such as browsers to discover the location of a web URL or a file on the internet. It was introduced in 1999, letting browsers know which proxy to use. So if you are in a corporate environment with its proxy, the browser can figure out that using the auto-discovery. However, the protocol is not safe anymore and can easily be hijacked. So you should disable Web Proxy Auto-Discovery (WPAD) in Windows 11/10.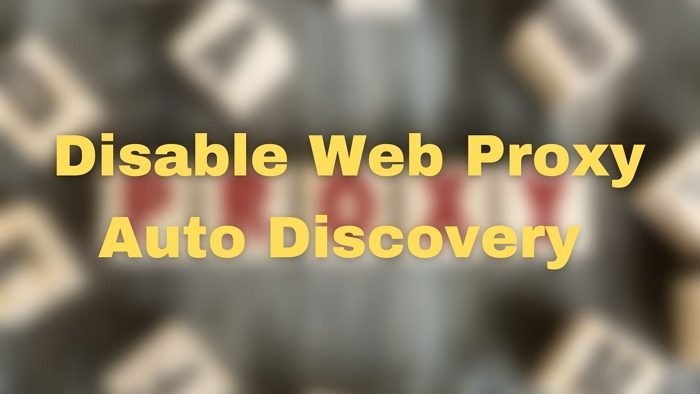 How to disable Web Proxy Auto-Discovery (WPAD) in Windows 11/10
You can disable it using the following methods, but you must use an admin account.
Disable WPAD by disabling WINS/NetBT name resolution
Stop WPAD using a host file entry
Group Policy Editor
Registry method
While Group Policy Editor is not available for Windows Home, you can install it using an easy guide. If not, then you can use the Registry method.
1] Disable WPAD by disabling WINS/NetBT name resolution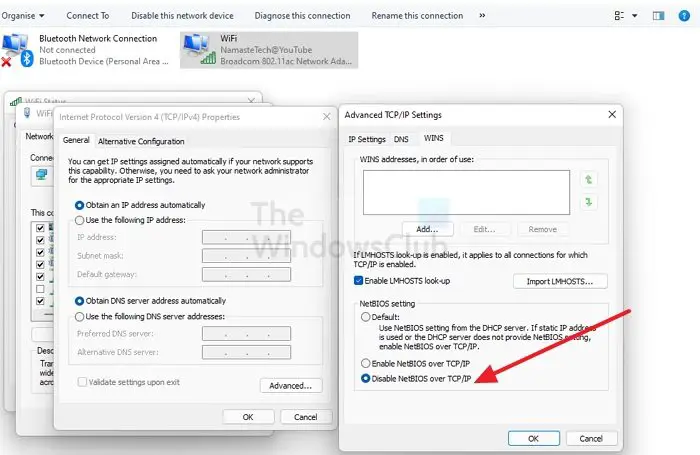 Open Settings and navigate to Network & Internet > Advanced network settings
Click on More network adapter options to open the classic control panel
Next, double-click on the network adaptor you use to connect to the internet
In the network properties window, click on the Properties button
In the next window, double click on Internet Protocol (TCP/IP)
Click Advanced, and then switch to the WINS tab,
Then check the radio button next to Disable NetBIOS over TCP/IP
Restart the PC to apply the change.
2] Stop WPAD using a host file entry
You can also disable it using the HOST file.
Open Windows Explorer using Win + E
Go to  %systemdrive%\Windows\System32\Drivers\etc\hosts
Create the following entry for WPAD in the host file: 255.255.255.255 wpad
It will disable the WPAD usage on your PC.
3] Group Policy Editor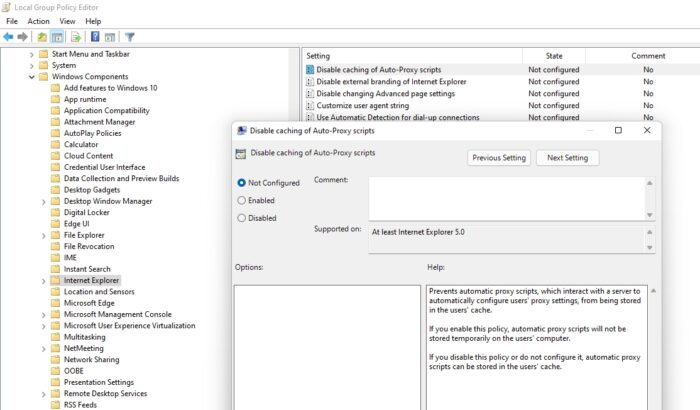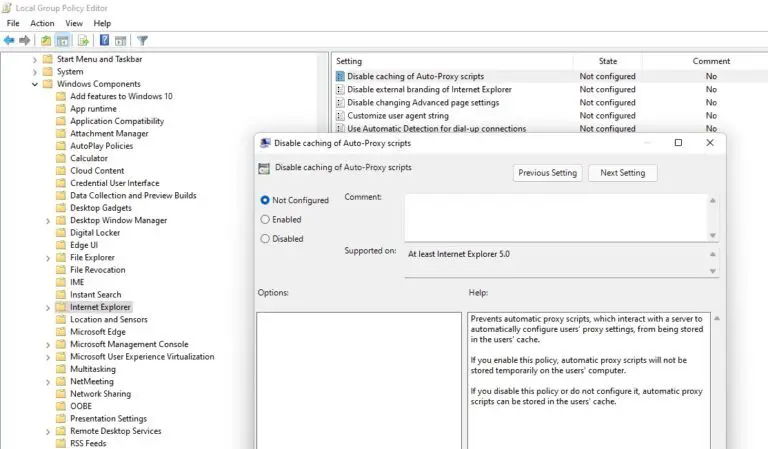 Open Run prompt (Win + R), type gpedit.msc, and then press the Enter key
Navigate to the following in the GPO
User Configuration\Administrative Templates\Windows Components\Internet Explorer
Locate the policy with the name Disable caching of Auto-Proxy scripts.
Double click to open, and then
Click Enable, and then click OK.
4] Make changes via Registry
Since we are modifying the registry here, make sure to take a backup or create a System Restore point. You can always bring the system back to a working state if something goes wrong.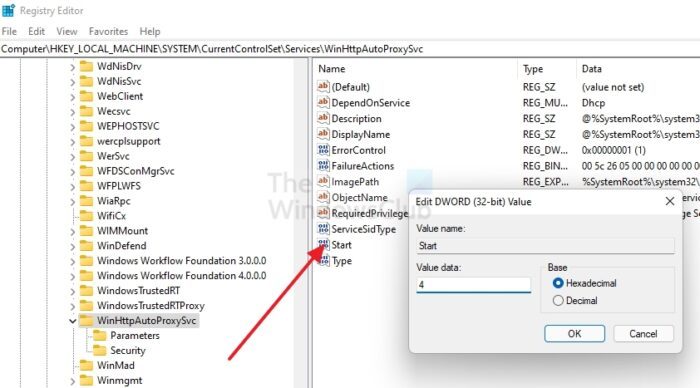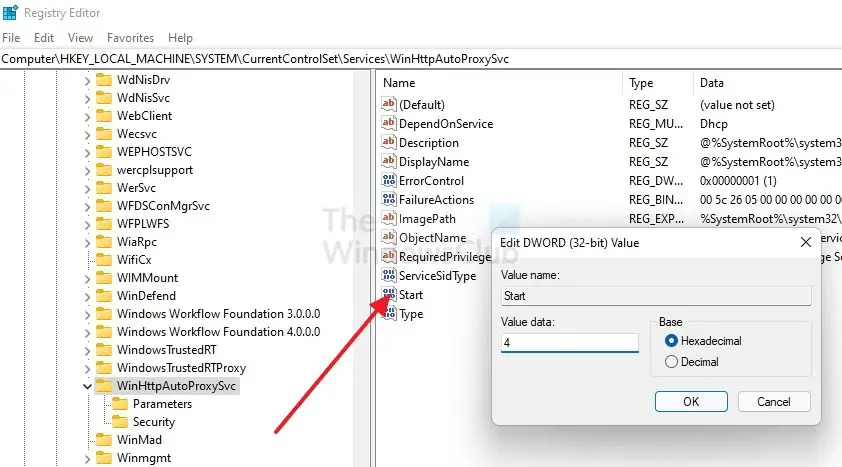 Open the Run prompt, type regedit, and press Shift + Enter to launch the registry editor.
Navigate to the following path
Computer\HKEY_LOCAL_MACHINE\SYSTEM\CurrentControlSet\Services\WinHttpAutoProxySvc
Double click on Start REG_DWORD to get into edit mode
Set the value as 4
Once done, close the registry editor and then reboot for changes to take place.
B00ya adds in the comments: Starting in Windows Server 2019 and Windows 10, version 1809, you can disable WPAD by setting a DWORD value for the following registry subkey to 1:
HKLM\SOFTWARE\Microsoft\Windows\CurrentVersion\Internet Settings\WinHttp\DisableWpad
I hope the post was easy to follow, and you were able to disable Web Proxy Auto-Discovery (WPAD) in Windows 11/10.
What does Auto proxy Discovery do?
The process of automatic proxy detection involves the identification of a Web proxy server by the system, which is then used to send requests on behalf of the client. This feature is commonly referred to as Web Proxy Auto-Discovery (WPAD).
Read: Error Writing Proxy Settings, Access is denied
When should I use proxy?
Proxy servers are an easy way to improve speeds and conserve bandwidth on a network. Proxy servers can free up valuable bandwidth on busy networks by compressing traffic, caching files and web pages accessed by multiple users, and stripping ads from websites.
Is a proxy the same as a VPN?
A VPN and proxy server both conceal your IP address. But a VPN will also encrypt the data you send and receive, something that a proxy server doesn't do. If you are already using a VPN, connecting to a website or app through a proxy server would be unnecessary.
Does Windows have a built-in proxy?
No. It doesn't offer any built-in proxy, but it can detect the proxy available on the PC using the Web Proxy Auto-Discovery Protocol (WPAD) when the Automatically detect settings option is enabled.