Reddit is one of the best social networking websites, but some users may feel the need to delete their accounts for whatever reason. The good news is it is possible to delete your Reddit account, and it doesn't take a lot of effort to get done.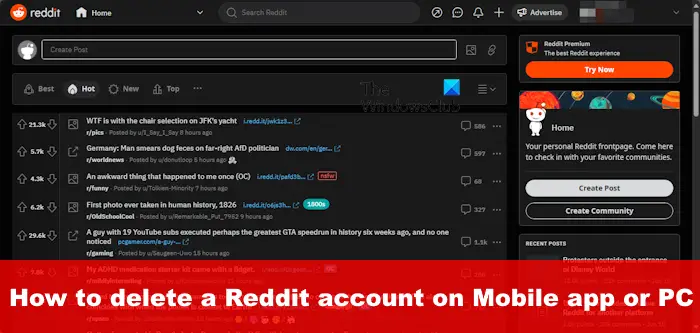 What happens when you delete your account?
Note that whenever your account is deleted, your comments and posts will stay on the platform. Your best option is to delete all comments and posts before getting rid of your account. Furthermore, if you are a Premium member, deleting your account will not cancel your subscription.
Cancel your Reddit Premium membership before hitting the delete button to ensure a smooth transition.
How to delete your Reddit account on the web from PC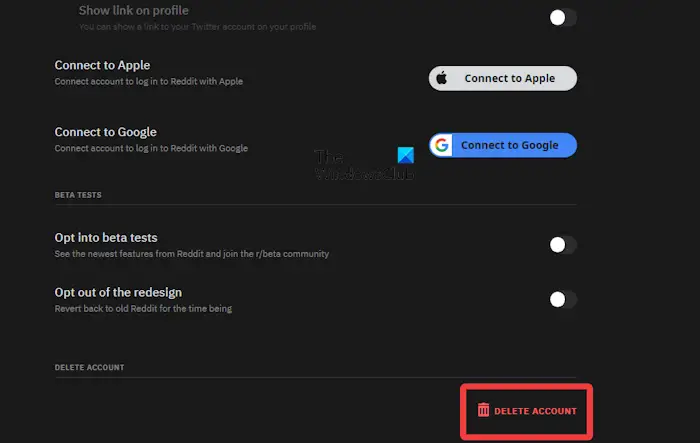 Open your favorite web browser, whether it be Microsoft Edge or Google Chrome:
From there, type reddit.com in the address bar and hit the Enter key.
After loading the website, log in with your official Reddit credentials if you haven't logged in already.
Next, click on your profile picture and select User Settings from the dropdown menu.
Ensure the Account tab is selected.
Scroll to the bottom of the page and click on Delete Account.
Thats it!
READ: How to deactivate Reddit account
Delete Reddit account from old.reddit.com
For those still using the old version of Reddit at old.reddit.com, you can still delete your account despite not using the new design.
To begin, visit old.reddit.com, then log in with your official credentials.
Next, click on Preferences, then navigate to Delete.
Verify your Username and Password, then hit the tick via the Confirmation area.
Finally, click the Delete account button, and that's it.
READ: Reddit Tips and Tricks to help you become a master Redditor
Delete account from the iPhone app
Those who use an iPhone or an iPad will be happy to know it's possible to delete their Reddit account:
From the iOS app, please tap on your profile photo.
A menu will appear right away.
Select the Settings option
Tap on Delete account from under Support.
READ: How to delete Reddit History on PC or Mobile
Why can't I delete my Reddit account?
If you're unable to delete your Reddit account, then we suggest checking if the correct username and password have been entered correctly. Now, if you cannot remember your password, then please reset it before making an attempt to delete your account. Additionally, if reddit.com is not working, then make use of old.reddit.com.
Can I delete my Reddit account on the app?
Yes, it is possible to delete your Reddit account via the mobile application, but this only works for Apple iOS. For some strange reason unknown to us, deleting your account is not supported on Android.