In Microsoft Excel, the user can use a hyperlink to connect the document in the worksheet to webpages, existing files, and other workbooks. Placing a Hyperlink into a document creates a shortcut to find related information. Microsoft Excel has several features to create a hyperlink in your worksheet. A hyperlink links one document to another, activated by selecting a highlighted text or image.
How to create hyperlink in Excel between sheets
Open Microsoft Excel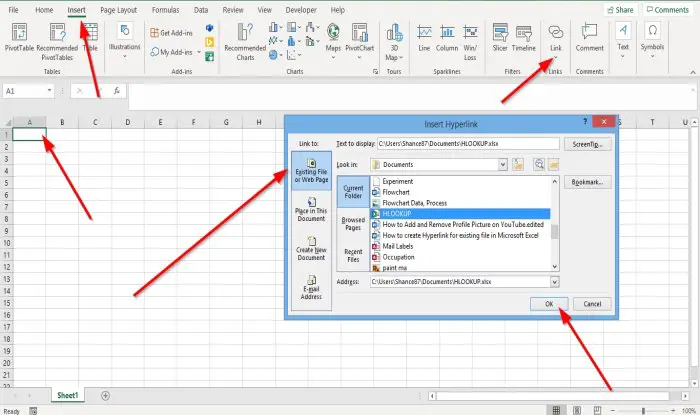 Select a cell where you want to place the hyperlink.
Click the Insert tab.
On the Insert tab in the Links group, click the Link button.
An Insert Hyperlink dialog box will appear.
Inside the Insert Hyperlink dialog box, in the Link list on the left of the dialog box, select an Existing File or Web Page; this allows the user to link the file to an existing file on the  PC or a web Page.
The Look-in list in the dialog box gives you options for searching for files; these options are Current Folders, Browsed Pages, and Recent Files.
You can also search for files from the address bar by clicking the folder and choosing a file.
Once you finish selecting a file from the dialog box, click Ok.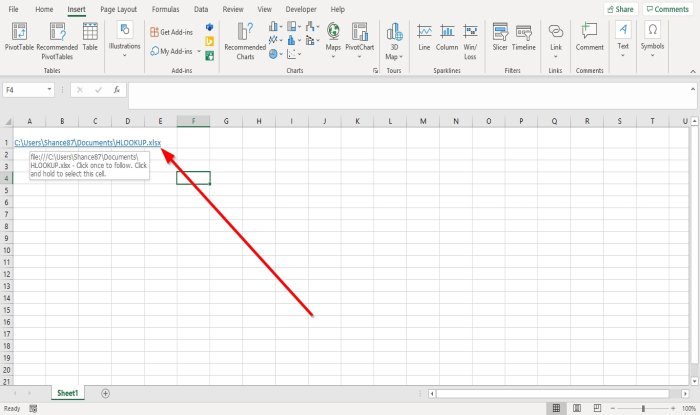 A Hyperlink to the existing document you have selected appears in the document.
Click on the Hyperlink.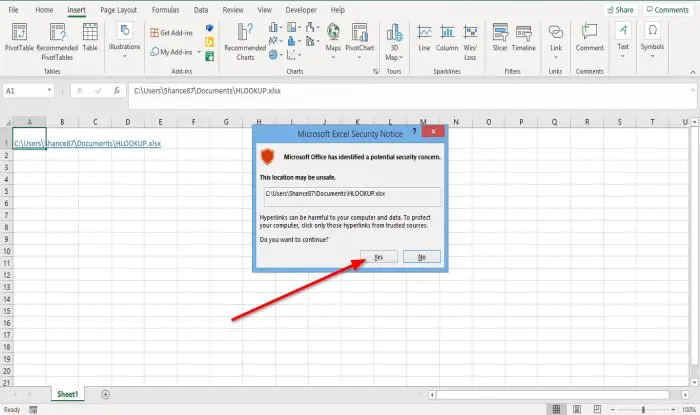 A Microsoft Excel Security Notice dialog box will appear, asking permission to open the hyperlink to the existing file.
Click Yes.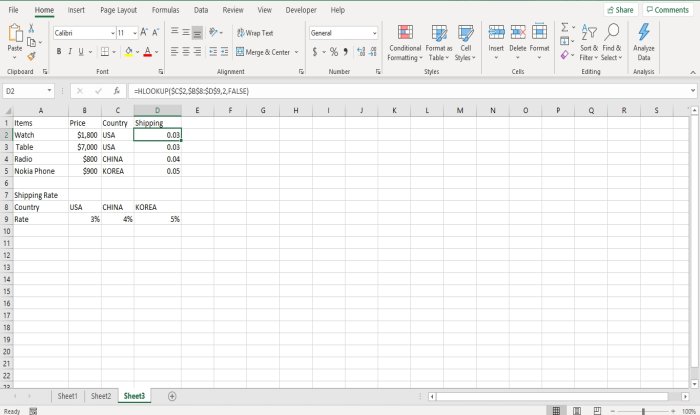 A window will open with the existing file.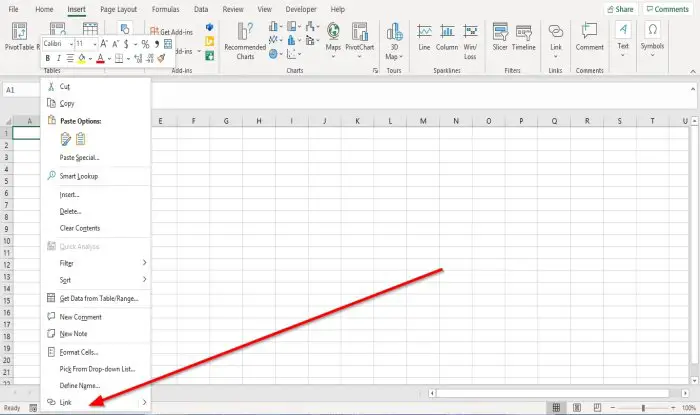 The other option to open a hyperlink for an existing file is to right-click the cell; in the drop-down list, select Links.
An Insert Hyperlink dialog box will appear; follow the same procedure above to link a hyperlink to an existing file.
Read next: How to remove a picture background in Excel.