This post will show you how to Create a Group Chat in Teams and name it. Microsoft Teams is a communication platform developed by Microsoft that is now in-built on Windows devices. It offers many features, group chat being one of them. Keep reading this post to learn how to create and name a group chat in Teams.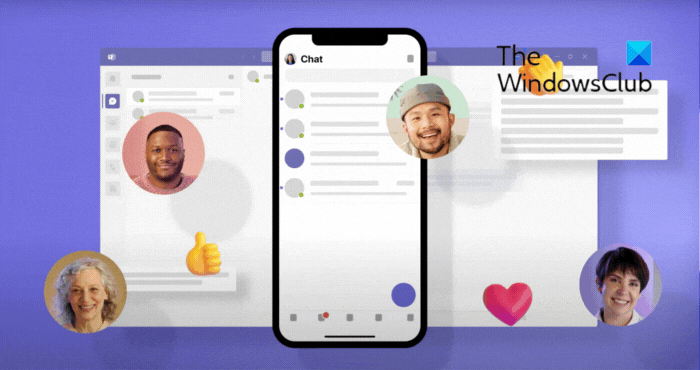 How to Create a Group Chat in Teams and Name it?
Follow these steps to create a Group Chat in Teams and name the Chat:
Open Microsoft Teams and select the New Chat option.

Then click Add group name and type a name for your group chat.
Under the To section, enter the name, email, or phone number of the people you want to include in the group.

Lastly, type in a message and hit Enter to finish creating the group.

We hope these steps were able to help you.
Read: How to share your Screen in Microsoft Teams
How do I create a chat channel in Microsoft Teams?
Open the Teams app, navigate to the Teams tab, and select the team you want to create a channel for. Click on More options besides the team name. Then click on the drop-down beside Add channel and give your chat channel a name and a description. Lastly, choose privacy settings, and click on Create.
How do I create a group in MS Teams?
To create a group in Teams, open the app and click on the New Chat option. Select Add a group name, type a name, and then add people. Finally, send a message to complete the creation process.